In India women usually prefer sanitary pads during menstruation. Menstruation is basically a normal vaginal bleeding cycle that occurs every month. This period of time is very crucial and to maintain hygiene we use pads. These pads provide the required comfort and protection by absorbing the menstrual blood.
Nowadays, there are many brands available in the market with different types, sizes, scented, wings, without wings, and many more. These choices can be confusing. So here we at Healthylifehuman are mentioning the best sanitary pads in India so that you can easily choose what suits best for you.
Top 20 Sanitary pads in India
EVERTEEN
8-layer protection, odor-locking gel-core technology, and effective leak prevention.
320mm-long pads that are perfect for nighttime usage, broad double-wing design, and also skin-friendly.
With the benefits of neem and safflower extracts, it has anti-rashes and anti-tanning qualities.
Made at one of India's most advanced sanitary manufacturing companies employing completely automated, touchless procedures.
Everteen, the full feminine health and hygiene product is suitable for all skin types.
PAREE
Paree sanitary pads are formed from flexible and very soft cotton. The pad's soft-edged arms reduce skin irritation and prevent it from rashes.
The thin top layer provides greater protection and allows strong flow absorption in 3 seconds.
It has gel core technology, which helps in absorption.
For further covering, Paree pads contain double feathers. It also provides safety during long periods of sitting and a restful night's sleep.
These sanitary pads are individually wrapped in a small disposable cover, making them easy to transport and dispose of after use.
PLUSH
This box includes 8 Light Flow Pads, 6 Heavy Flow Pads, and 2 Panty Liners, all of which are made to fit all types of flows during the period cycle. All of them are naturally absorbing and suitable for sensitive skins.
It has been dermatologically proven and will keep you dry and comfy all day. These pads are feather-like soft, moving with your body and staying in place no matter what you're doing.
There will be no unwanted dryness, panty rashes, or irritation from these pads. As a result, it is a safer option with a no-rash solution.
These pads have enough space for the air to pass and have an ultra-soft cotton top sheet that will keep you rash-free. There will be no unwanted dryness, panty rashes, or irritation.
These pads are free of chlorine and are scented which is mandatory for hygiene.
SOFY
Sofy sanitary pads have an absorbent sheet that absorbs flow in the top layer, keeping the top sheet appear cleaner and preventing it from leaking.
Its fragrance tree scent gives a fresh feeling after wearing.
For long-lasting cleanliness, these napkins have a green layer made of natural chemicals that provides 99.9% bacteria protection from Escherichia coli, Staphylococcus aureus, and candida Albicans.
It also has antibacterial properties.
BELLA MAXI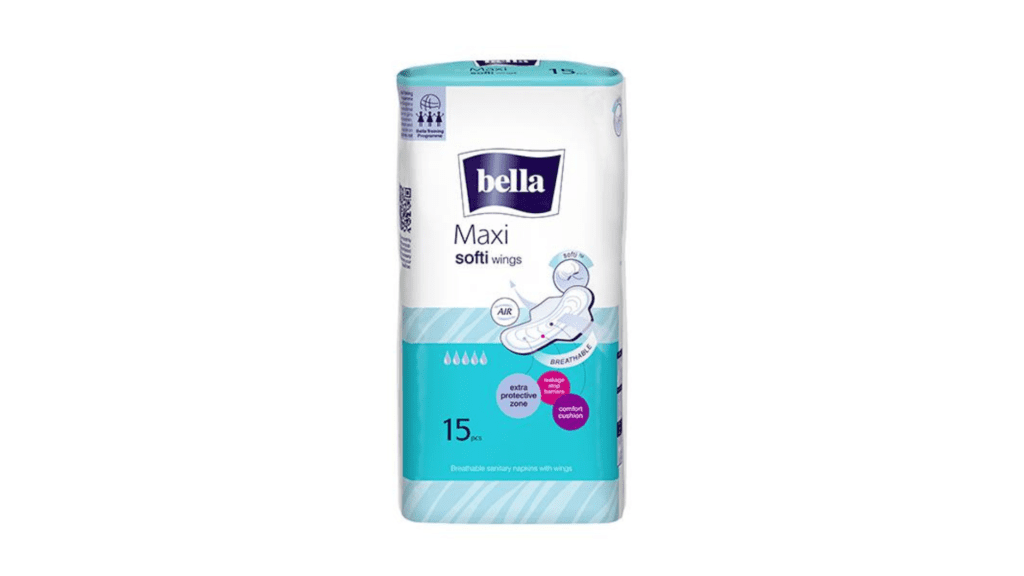 Bella maxi napkin's center has a soft, absorbent comfort cushion that makes it appear soft, and also absorption is fast.
Usually recommended for sensitive skin.
The space for the air provides proper airflow for comfort and the prevention of skin irritations.
Bella maxi pads' have an extra protective layer that provides extra protection at night and during periods of high flow.
There is a delicate top sheet that is suitable for skin and is very soft.
NUA
Every pack of 12 sanitary pads includes a super-absorbent base made of non-woven cotton. Each pad comes with a free disposal cover.
Nua prevents rashes by fragrances on the top layer.
These pads are wider for covering the underwear and the vulva area and also prevent leakage.
It is available in three different sized pads including the complete period pads of 4 for Light flow, 5 for Medium, and 3 for heavy flow.
WHISPER CHOICE REGULAR
During the day, it will keep you tidy, dry, and fresh.
100% stain-proof
It has large wings for the best fit.
Wider back and side-safe wings are on each pad for leakage prevention.
EXTRA SURE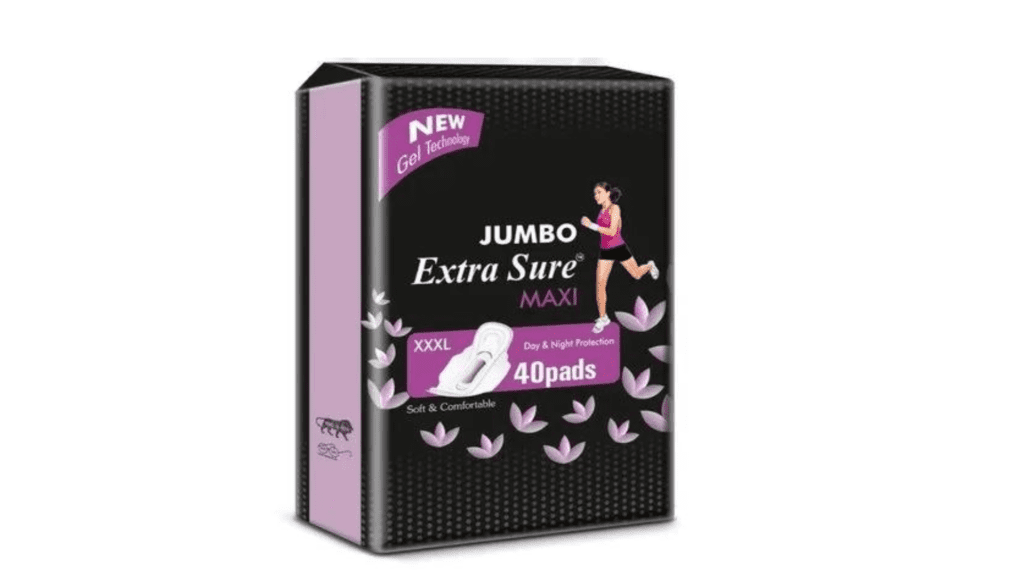 Extra sure is an antibacterial pad.
It is suitable for regular to heavy flow.
It will give you 2x better coverage and also prevent leakage.
Extra long and extra wide sanitary napkins for protection during the night.
NIINE
Niine Sanitary Napkins have a 3 Layered protection that is soft and cottony and designed for heavy flow.
It has soft edge wings and also a rash-free material made of cotton fabric to avoid rashes before, during, and after periods.
Provide long-lasting protection as its backside is 10% broader than the usual size of other average pads.
It will keep you dry as it contains fluid lock gel and prevents odor with a nice fragrance.
Also Read :- How to Make Rakhi
EVEREVE
Evereve sanitary pads have odor trapping technology that traps odors so you feel fresh during your period.
It has absorbent material that absorbs liquid in seconds and keeps it away from the skin.
Available in long-lasting design for maximum coverage and prevents leakage.
Super thin napkins, you will not even feel that you are wearing them.
LAIQA
Laiqa pads are very thin and soft made from natural fibers and are safe for both you and the environment.
They are completely free of toxins, chemicals, and allergies, ensuring a smooth day with your period.
It is available in two boxes—one box of Heavy Flow Night Pads and one box of Moderate Flow Day Pads—along with two Panty Liners are included in the combination set.
With 4 ultra-wide wings and 9 distinct layers for rapid maximum absorption, these extra soft and absorbent cotton sanitary napkins stay secure and absorb well to prevent leaks and staining.
Every pad comes with 100 percent biodegradable trash bags.
For the safety and quality of women's skin types and menstrual cycle, these products are dermatologist tested.
And just like our sanitary pads, it will keep you feeling dry and fresh for up to 8 hours.
WHISPER ULTRA SOFT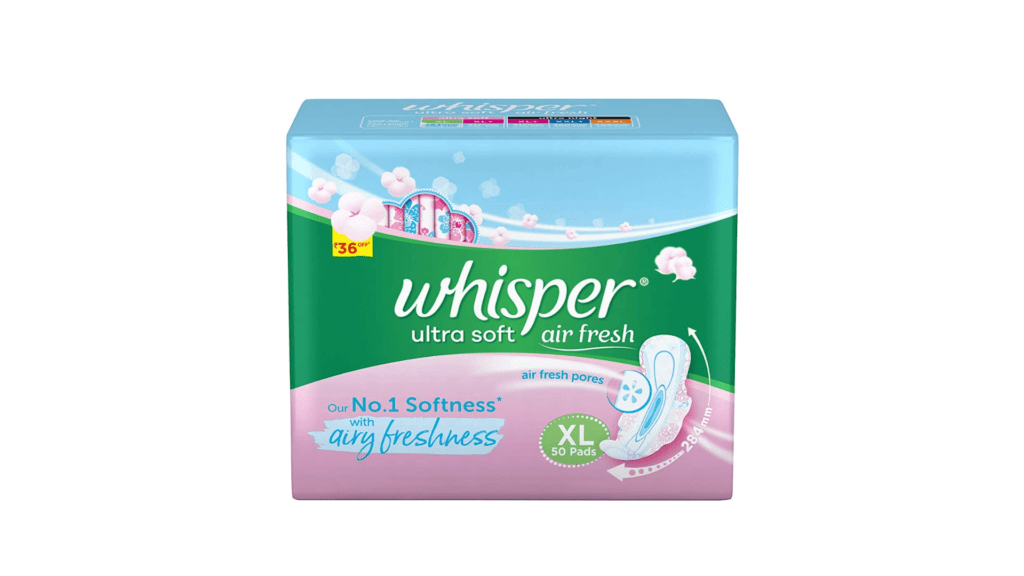 Whisper Ultra soft provides airy freshness for irritation-free skin
It contains 5 air-fresh pores
It is a Dermatologically tested sanitary pad
It also contains dual action gel that will lock the foul smell
Scented pads provide all-day freshness
PEESAFE
Peesafe sanitary pads in India are specifically designed for nighttime and also your heavy flows.
Its design contains a top sheet made of 100% organic cotton and added leak-proof bamboo fiber that is FSC certified.
This product is packaged in single-use bags and is biodegradable.
These are chemical-free pads that guarantee no rashes and infections in the vulva area.
Also Read :- Turmeric Soap Benefits: All you need to know
SIRONA
It is made of natural resources like corn, sugarcane, cassava, and straw bale.
It has superabsorbent material.
It is Biodegradable.
It is made with an ultra-thin material, so you won't feel that you have worn something.
Rash-free, anti-bacterial and locks the period smell.
Environment friendly and also help you save on your carbon footprint.
Made up of no harmful chemicals and is Chlorine-free with no artificial colors added.
AZAH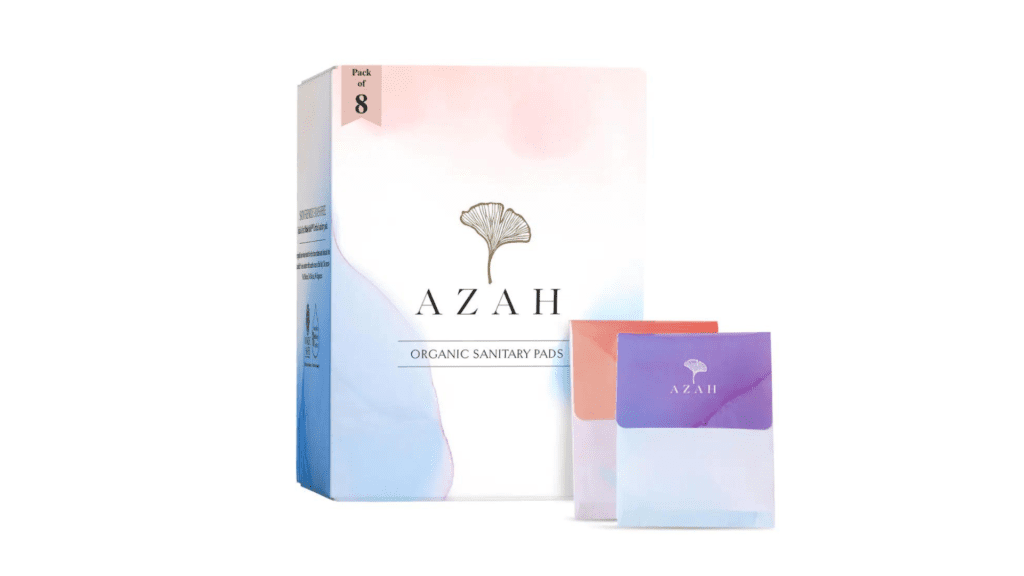 Azah Sanitary Napkins are very soft pads consisting of natural cotton. With a super thin, airy bottom that improves air circulation, they provide enough comfort.
With a super thin, airy bottom that improves air circulation, they provide enough comfort.
It is suitable for all skin types.
It ensures a rash-free experience.
Azah Sanitary Napkins are suitable heavy flow pads as they are made of highly absorbent and high-quality material that is 4 times more absorbent than a regular sanitary napkin.
The Azah Sanitary Pad can handle flows from medium to heavy.
WHISPER ULTRA CLEAN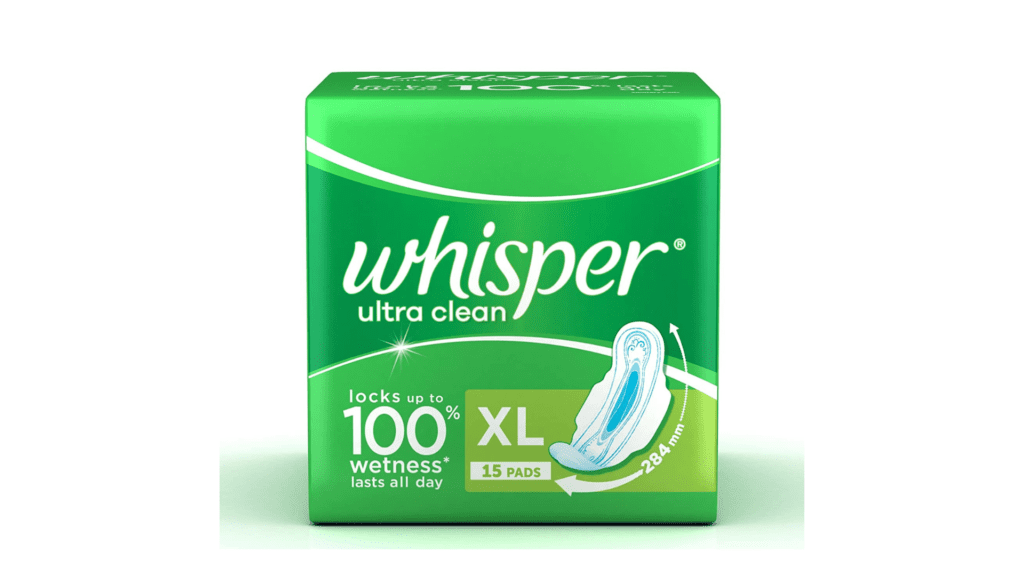 It consists of herbal oil and provides 100% hygiene protection.
It locks not only the wetness of the pad but also locks foul odor.
long-lasting coverage and prevents leakage.
It has a DRI Weave cover that absorbs blood in seconds
Scented pads for all-day freshness.
SANFE
Sanfe is a lightweight, ultra-thin natural organic sanitary napkin that includes a waterproof backing made of plants, as well as wings for added leak prevention.
The top layer of Sanfe organic pads is formed of 100 percent certified organic cotton, making it breathable and non-irritating.
Additionally, the absorbent core assures that it stays extremely dry and offers total leakage prevention.
It is made using a non-irritating solution that is ideal for skin that is sensitive.
Sanfe organic cotton pads, in comparison to earlier disposable pads, are manufactured entirely of natural materials.
It doesn't include chlorine, bleach, synthetic super absorbents, rayon, perfumes, or chemical odors.
You may feel assured the entire day because of the hygienic and breathable Sanfe cotton pads as it stops any unpleasant odor from spreading.
CARMEST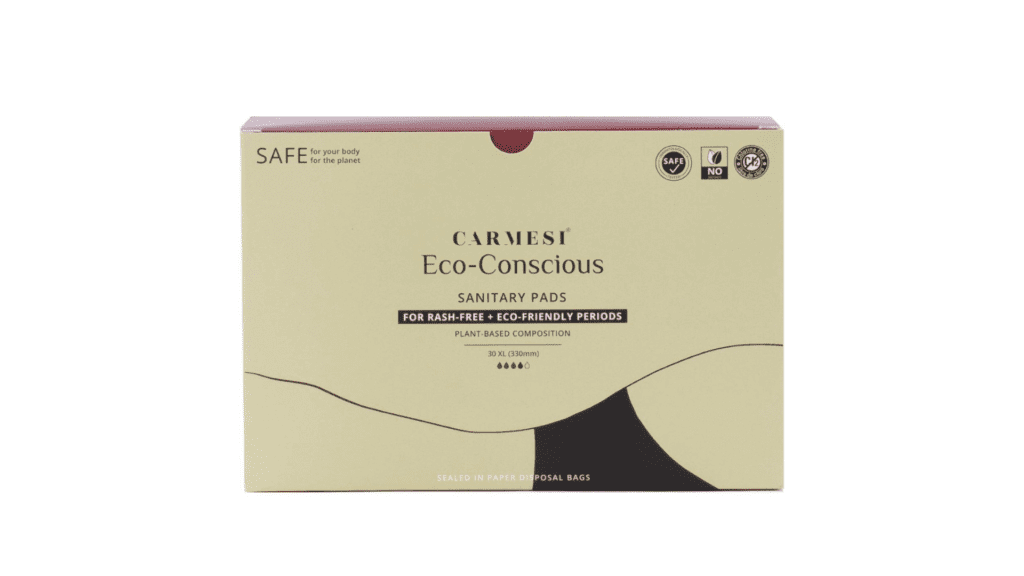 Carmest is a plant-based pad.
It is naturally very soft & rash-free.
It is an ultra-thin pad so that you'll forget, you're wearing one.
It contains wide Wings to ensure extra coverage & protection
Comes with a disposal bag for hygienic disposal.
It is Dermatologically tested and is also chlorine-free.
STAYFREE DRY MAX
Women should use Stayfree All Night Dry Max sanitary napkins for all-night protection.
Fit for moderate to heavy flow
Extra long and broad sanitary napkins with two times the coverage provide all-night protection.
Individually packaged pads allow you to always have one with you and be ready for any unexpected.
Dry max is suitable for hygiene purposes.
Ultra-thin pads that, despite how much you move while you sleep, prevent leaks from all sides but they are available without wings.
Natural oil odor-control system that keeps you fresh and helps to prevent foul odors.
Also Read:- How to use western toilet
SPARKLE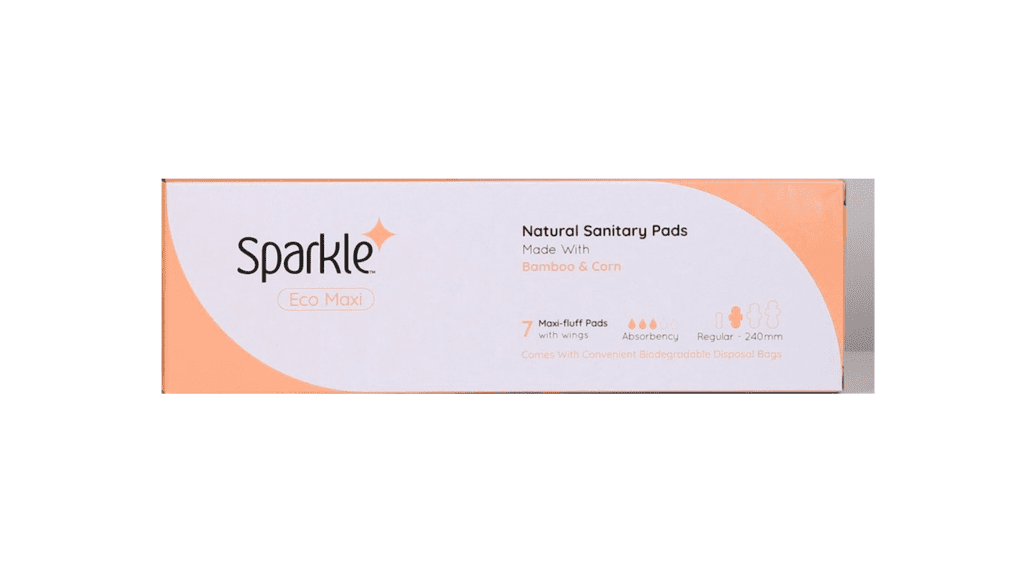 Sparkle is made with biodegradable & natural ingredients.
There is no use of plastics, harsh chemicals, and artificial fragrances.
Available with advanced stay-in-place wings with a super-soft top layer.
It is wider from the back to ensure extra coverage and protection.
Also prevents leakage.
Pros of Sanitary pads
If you want to select the best sanitary pads for you in India, you have to consider the pros to identify the best type for you.
Earlier many people use clothes and then wash them on regular basis. It is a very hectic process and as a working woman, you don't have that time to wash the clothes and also it's not good for hygiene. In village areas, women are still using clothes and they don't even know what a sanitary napkin is. So, when these pads came into normal use, it become easy for women to just use and disposed of them immediately.
Prevent vaginal infection
Using cloth can cause vaginal infection and other harmful diseases. It usually happens if the cloth is not clean. This will lead to the formation of bacteria and it will damage your health. So, stop the usage of clothes, and if anyone is using them, suggest they use sanitary pads instead.
As already mentioned Sanitary napkins come in different types and sizes. So, use them according to your convenience.
These are the savior of clothes stains. As these pads are of good quality and prevent you from leakage especially if you are wearing light colors. Some women suffer from heavy bleeding and if you are at the office or at a public place, it will be difficult for you to prevent leakage. So, it's best to use sanitary pads and enjoy your day without any tension.
As sanitary pads are easy to carry and you can use these pads during traveling. There is a possibility that your period will encounter earlier than expected. So, if you have sanitary pads, you can use them during an emergency and they will also not spoil your mood.
There are anti-bacterial and anti-inflammatory properties present in the sanitary pads that help in maintaining hygiene. Hygiene is the most important part to maintain so that we can prevent ourselves from vaginal infections and diseases.
How to choose the right sanitary pads?
Everybody has a different physique so it's natural that the flow will also be different. This choice will totally depend on women. There are many things to keep in mind while selecting the best sanitary pads in India for you.
Skin-friendly
This is a must if your skin is sensitive. Usually sensitive skins are more prone to infections. Due to the sensitivity of the vaginal area, it is mandatory to choose skin-friendly pads to prevent from infections or diseases.
Odor
Usually, we wear pads for 3-4 hours, and due to this time span, you can notice a foul smell. To get rid of this, choose scented pads to control the odor of the pads.
Observe the period cycle
The period cycle will be different for every woman. Some will experience heavy blood flow, so considering the flow you have to decide that the pads with the feature of long-lastingness will be best for you.
Flow absorbing capacity
Flow absorbing capacity is a must if you have to go out for a long time for any work or to school or college, it can be anything. So, considering the duration you should choose the best absorbent sanitary pad to absorb the flow of blood.
Routine type
Observe your routine according to your period days. How many days you will be on your period and how your everyday routine will go on these days? And according to this information choose your suitable sanitary pads.
Also Read:- Miscarriage: Causes, Symptoms and Prevention
How to use sanitary pads?
There are simple steps that you can follow if you want to use sanitary pads. It is very much important for the women who got their periods for the first time.
Don't forget to wash your hands before using a sanitary pad.
Pad can be with wings and without wings according to your choice. Remove the wrappers from the back of the pad and also from the wings.
Then stick that pad to your underwear according to your comfort.
Place it in a way that it will not cause any leakage and blood will get easily absorbed in it without overflowing.
Always change the pad every 6 hours as if you wear it for a long time, you may suffer from infections or rashes.
Cons of Sanitary pads
Everything in this world has positive and negative effects. Similarly, in choosing the best Sanitary pads in India, pros are important to know but you also have to know some cons which are mentioned below.
Despite the fact that pads are thinner than ever before, they are more likely to be visible below certain types of clothes. Again, there's nothing to hide here, but you don't want to be self-conscious the entire day.
They are not suitable for swimming. Consider it from someone who has had the awful experience of watching her pad drift past while swimming with friends.)
There is an environmental concern however reusable solutions are increasingly available.
When you move, they might shift out of place and wrinkle up in the middle.
They're not very hidden due to the audible sound of peeling them off your underpants.
Summary
These best sanitary pads in India provide comfort and hygiene during menstruation, allowing you to depend on them and just go on with your day. Every day, it becomes increasingly important to supply sanitary solutions to every woman. Maybe, this post has helped you in quickly selecting one that meets your needs.