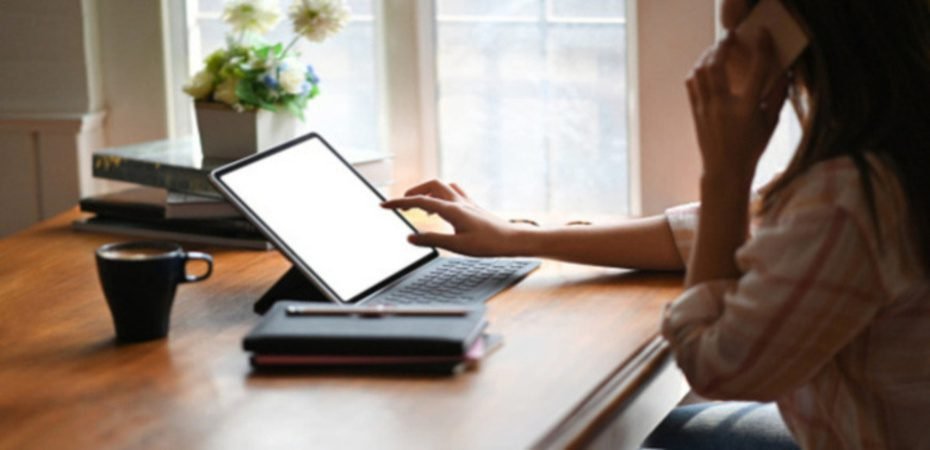 Healthylifehuman.com has established an online platform run by a company name Parami Marketers Private Limited that believes in fulfilling the promise of health and lifestyle-based information on the Internet. We provide credible information, supportive communities, and in-depth reference material on health and lifestyle topics that are important to you. We provide original and timely health and lifestyle information as well as content based on the user-oriented approach.
Our Motive
The belief that all aspects of our lives are interconnected is at the heart of Healthylifehuman.com. Purpose and meaning emerge when we thrive in all aspects of our lives, so here we will nurture and care for all aspects of our lives in order to facilitate full and lasting health.
Healthylifehuman.com is changing public perceptions of health and fitness by making completely objective, science-based, and simple-to-understand health and lifestyle relevant information available and accessible online. We wanted to create a site that offers dependable, accurate, and up-to-date knowledge with a realistic approach to health, fitness, nutrition, well-being, food, and other topics.
Lifestyle and personal health are, in fact, totally linked aspects of human life, well-being, and survival. However, it appears that health professionals, teachers, students, ordinary people, and society at large have paid little attention to lifestyle and personal health issues.
To that end, theoretical (basic) as well as practical (applied) knowledge pertaining to the relationships between lifestyle and personal health and the multifaceted dimensions associated with them, as well as the challenges of attaining the optimal level of health for ourselves and our loved ones, which is in fact a lifetime benefit or asset, are of paramount importance.
Lifestyle is a way of life adopted by individuals, groups, and nations that are shaped by geographical, economic, political, cultural, and religious contexts. The characteristics of residents of a region at a specific time and place are referred to as lifestyle. It includes an individual's day-to-day behaviors and functions in the workplace, activities, recreation, and diet. Hundreds of millions of people live unhealthy lifestyles. As a result, they face illness, disability, and even death.
An unhealthy lifestyle can lead to issues such as metabolic diseases, joint and skeletal problems, cardiovascular diseases, hypertension, obesity, violence, and so on. The link between lifestyle and health should be carefully considered.
When it comes to physical and emotional health, today's urban lifestyle, where people don't stop and take time for themselves, is doing more harm than good. Obesity is now prevalent in many people of all ages due to a lack of healthy eating options. Because there are so many more entertainment options available digitally, children are being encouraged to stay indoors, which has resulted in a decrease in youth sports participation.
Stress is one of the most important factors in the deterioration of mental health. People frequently experience stress as a result of work or personal factors, even for minor events, which have a negative impact on their mental health. A healthy lifestyle necessitates effective stress management.
Healthy habits are difficult to form and necessitate a mental shift. However, strong willpower and a specific goal will assist you in maintaining a healthy lifestyle. The majority of us are dealing with health problems. Being overweight, mood swings, diseases, low stamina, and a dull appearance are the most common health issues. Healthy living is critical to overcoming all of these problems.
A healthy way of life entails both decision and action. Every day, the decisions you make and the actions you take in response to those decisions can lead to a healthier lifestyle. Making positive choices in the areas of physical fitness, stress management, and nutrition – and then acting on those choices – boosts self-esteem, happiness, and overall well-being.
We live in a world where instant gratification is valued and discomfort is avoided. We place a higher value on material possessions than on personal health, and we frequently invite disease into the body by creating and maintaining a conducive environment for disease to thrive.
Your choices and decisions will have an impact on your short- and long-term health. It's critical to consider your overall personal wellness in order to maximize your educational program's potential for academic success and get the most out of it. This section will teach you about some of the factors that influence your overall health, such as nutrition, fitness, and lifestyle choices. You'll evaluate your overall health and set goals for improvement.
A person's way of life is a big part of their personality. As a result, leading a healthy lifestyle will automatically result in healthy outputs at work or at home.
Please be ensure that we are not medical professionals or doctors. Nothing on www.healthylifehuman.com or its related content should be taken as medical advice. The FDA, or any other public or private entity, has not reviewed or endorsed the views expressed on healthylifehuman.com. We are a self-contained, privately run platform that is not affiliated with any other platform.
Before attempting any form of self-treatment, you should always consult with your primary health care provider.
For more information or any help, please contact us.