Instagram is the most used and well-known safer social application that we are using. This is a trend to share the profile. We have lots of influencers. On daily basis, we are sharing someone's Instagram profile. But sometimes we found difficulty while sharing profiles. Here, are the simple steps for how to share an Instagram profile link.
Instagram remains a popular social networking platform around the world in the age of digital media. Instagram's popularity has never been higher, with over one billion downloads. The photo-sharing platform has been widely used for various purposes, ranging from promoting an existing business to launching an entirely new venture.
How to Share your own Instagram profile link
Sharing a new profile people know about your new id. This is so common and compulsory to have. Because that is the only way how people know about your id. Although this platform also helps us to share our profiles. When we created a new Id there is a contact linking option though your contacts have the suggestion of your id. But for this people need to check the suggestion before sometimes. Now they get a proper notification for their new contact addition on social media.
From our hands, we can share the profile so that people know about the new one. Sometimes we face difficulty while sharing our own profiles. So, here are the simple steps for how you can share your profile.
Quick Steps to Share Instagram profile link
Open the application
The first step is to open the Instagram application. Make sure that your id should be login first. Before sharing make sure your id is ready to have lots of followers. There are tips on what your Instagram Id should look like in this article. Scroll down to read them.
Click on the profile icon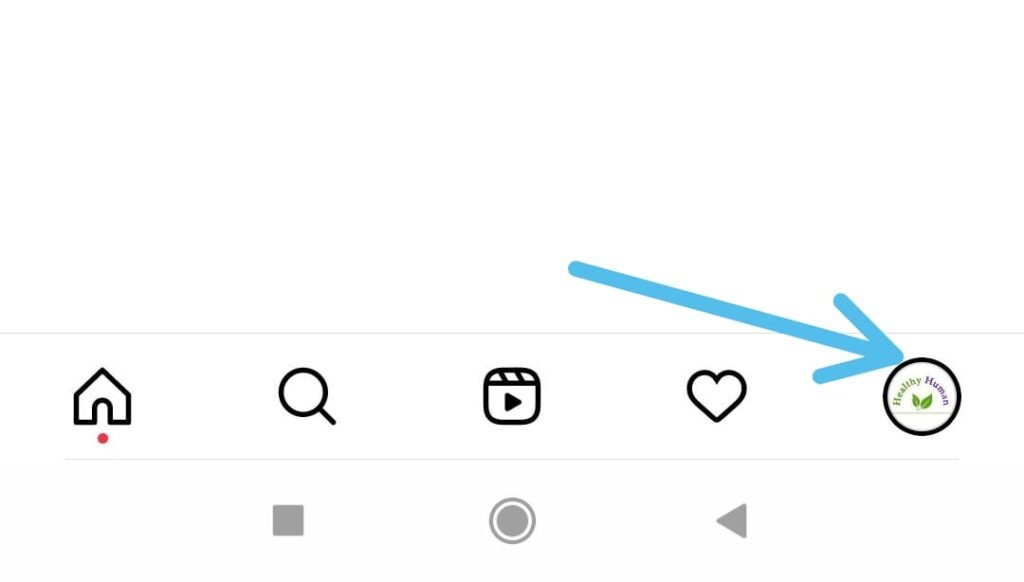 Click on these three lines
These three lines will show the option to generate la ink of your profile.
Click QR code
This is the QR code of your profile. Which you can do while generating it. On it your username will be displayed over there.
QR CODE: This is what it actually looks like. That is your username that is showing.
Take a screenshot or use the share option
This is their QR code to scan. On any other social platform or even Instagram, you can use. Simply take a screenshot if there is an issue with the given sharing option. Otherwise sharing option is there simply to share your profile.
Hurray! you have shared your profile successfully.
Amazing way to unmatch someone on tinder
Easy steps to share Instagram profile link of someone else
Sometimes we felt difficulty sharing profiles over the Instagram account. Here are simple steps which help you to share your profile very easily with someone.
Open the Instagram application
The first step is to open the application. Must car ful with that I'd be login first when you are starting it. If you didn't log in it first complete it. Due to some internal storage or something if right now you don't have an Instagram application on your phone so can also work hard with chrome. Open Chrome and go to the new tab. Type Instagram login and fill out your details. Once your I'd is visible you can proceed to the next step.
Click on the search icon
When you open the application there is a search option at the bottom. However, As per the latest updates, it is at the second position magnifying glass icon. Click on it.
Search profile that wants to share
In the next step, you just need to know the name of the I'd that you want to share. if didn't remember the is and have conversation with the person so just go to the chat column. Open the chat and click on the profile name which is showing to you. This way can also proceed further.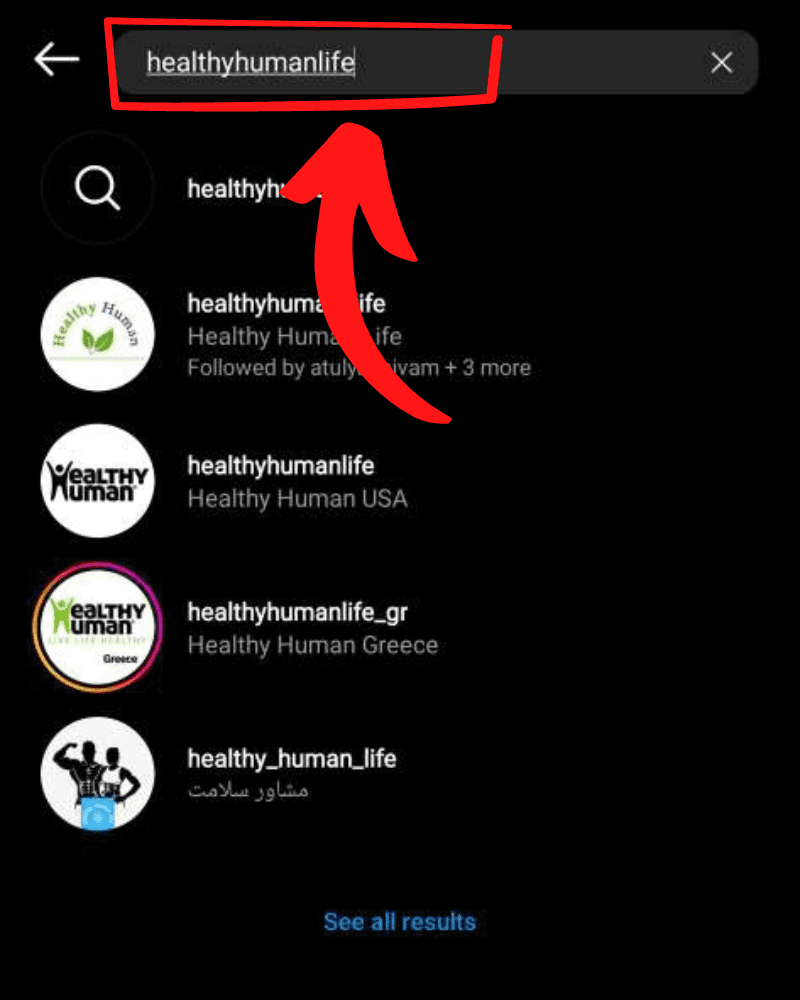 Click on three dots
Once you reach the profile column click on the three dots. this will give you a dialogue box with lots of options.
Click on copy URL
On that dialogue box, there are many options. From these options, one is to copy the URL. click on copy URL. Although, This is the targeted URL that you want to search and share with the person you want to share. This URL can share on WhatsApp or any other social platform where you want to share.
This is how your link will going to be copied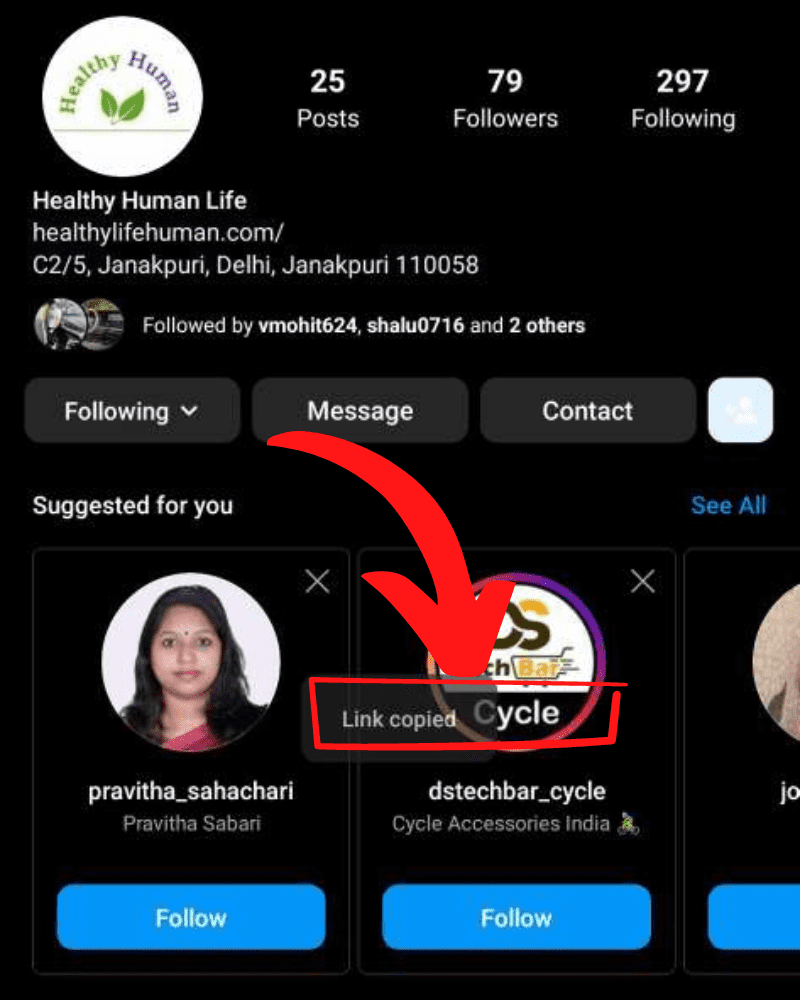 Paste that link into the chat
Once this link gets copied paste this link into the chat of that particular person with whom you want to share the profile. If it is through Instagram so as shown below click on the chat with that person and paste the link there. Simply long press on the typing box and paste it.
Click on send option
Although when you are done by pasting it there simply send it. This is what it will look like.
Hurray! Now You have to share your Instagram profile link.
Before sharing your profile with someone do these changes to get more followers on your ID. If you are sharing your profile these things are mandatory to be in count on
How to turn off read receipts on Instagram
Ways to Get more followers on Instagram
We are going to be more and more social nowadays. Due to our busy schedules and hectic lifestyle, we don't have that much time to meet directly with our loved ones. In another way sometimes we are also officially dealing with our social profile and we are spending so much time on our social profile. But somehow we are not able to get that many followers which We expected. Here, are some ways to get more followers ethically to your Instagram profile.
Make the bio attractive
Bio is the thing that is expressing your identity. That should be expressive and attractive too. It should be attractive on first look it should have a good impression on the visitor. There are lots of people whom we can follow. There should be a reason which attracts someone to follow you.
Add some interesting lines. So, that person thinks about following a person. That could be due to the uniqueness. This gives you the best results before sharing the Instagram profile link.
Post Consistently
If you want to be popular on any social platform. This is the simplest way to get popular. Post regularly shows that you are active on social media. Post daily to notify people about you and your ideas. People are checking social media on daily basis. Hence, they need content on daily basis.
Determine the most popular hashtags
Use popular tags which is related to you and your profile. Although, This thing enhance your network to the audience you want to target. Also connecting with them gives you more suggestions for your profile and things. That will help to add and also improve your content.
Add stories consistently
With your profile add some informative, funny, or relevant stories to build your page. This not only helps to boost your platform but also helps to increase followers. Stories can also share other people's IDs. In the revert of this, they will be your permanent followers. Through their stories, people who follow them also see your story. And if your content is liked by them. So, they will also follow you. However, This is how you can create a web of your followers.
Use Instagram Highlights to your advantage
Instagram highlights are the way through which you can make anyone be a fan of you. This is the combination of your stories till now. By adding the most viewed stories in it. Or the stories which so many people like. Easily adding them helps to make such an adorable id of yours. Moreover, It is like evergreen content for you. Hence highlight encourages people to share your Instagram profile URL with others also.
Friends and influencers should be cross-promoted
Social media is working on the friends and the social approach. Based on your content and skill. However, This is important for you to have a proper manner of how to make a web of your follower. Content should be like what people of different age groups can see. They will come to your page on daily basis just to have a daily update of your content. Content is like people are waiting for the next post. When sharing any new post just add it to your story and also share it with your friends. Tag that particular post to the popular and relevant pages which boosts more and more followers to you.
Go Live on Instagram
Going live will spread the notification to everyone who is your friend. There is one more strategy if you are going live add some other people also with you. This will notify friends of that person. Hence, your popularity and impression of your name and user id are going to be more and more popular. This is the ethical and working way to share Instagram profile links.
Engage with your target audience and followers
This is good to have more and more followers on a particular day. Now there are so many ways through that you can approach new people very easily. But making them connected and keep following you will be possible only if they can see some consistent approach of yours. So, that is very important to approach a relevant audience for your website.