Mansa village is located in the Punjab district of Mansa with a municipal council. It is located on the railway line Bathinda-jind-Delhi as well as the Barnala-Shardulgarh-Sirsa state highway, This village is famous all because of Sidhu Moose Wala Mansa Village. its also called Sidhu Moose Wala Mansa village
Mansa – The Land of White Gold
Mansa village is located in Punjab's cotton belt. Agriculture is, indeed, the backbone of the district's economy. Mansa's agricultural economy and vast cotton production have earned it the moniker "Land of White Gold." The farmers there called it white gold because it brings them remuneration. A visitor to this section of Punjab will be proud to witness the beautiful, milky white bloom of cotton throughout the months of November and December.
Geography
The latitude and longitude of Mansa village are 29.98°N 75.38°E and 29.98°N 75.38°E, respectively. It is 212 meters above sea level on average (695 feet).
Period of antiquity
You can track the Mansa district's history back to the Indus Valley civilization. The archaeological discoveries in Mansa villages are almost identical to those in Harappa and Mohenjo-Daro.
It is divided into three sections. Pre-Harappa, Harappa, and Late Harappa periods are all thought to have existed here, and there is a temple dedicated to Shri Baba Bhai Gurdas in the city's southwest.
Ancient History
It has maintained a strong bond with its traditions and customs despite the passage of time because it has been encased in the rich Malwa culture. Archaeological evidence connects the city to the prehistoric Harappa civilization. In the southeast of Mansa, there is a Baba Bhai Gurdas Ji Temple. Every year during the March-April season, a fair is conducted at Baba Bhai Gurdas Ji Temple.
Mansa was a member of the Phulkia Sikh Dynasty (1722-1948) and afterward the Kaithal Sikh Kingdom (1762-1857). On April 13, 1992, Mansa had created from the former Bathinda district.
Bhai Gurdas, a native of Dhingra in Mansa district, is supposed to have created the city. He is claimed to have married among the Dhaliwal Jat Sikhs at this location. He went to his in-laws to ask whether he could take his wife with him, but they refused. Bhai Gurdas sat in meditation in front of his in-laws' residence during this time. After some discussion, the girl's parents decided to send their daughter with Bhai Gurdas. He, on the other hand, declined to take her with him, claiming that he had now given up the worldly way of life. His Smash had built in his honor, and every year in March-April, a fair is held there. The event attracts a huge number of people who come to offer Laddus and Gur at Smash. Since 1952, the town has been served by a Class A'municipality.
Relishing Culture and Heritage in Mansa Village
Harboring a rich store of historical heritage, Mansa village has much to offer travelers. Explore the city's royal past at the Sardulgarh Fort. Situated in the Sardulgarh region near the main city, it is named after the former prince of the erstwhile Patiala princely state, Sardul Singh, who used the fort as a leisure retreat. The site is worth visiting for its appealing structure. Shoppers will find much to engage them at the local markets of Mansa. These are especially famous for garments and fabrics embellished with the traditional 'Fulkari' work created in the region
Mansa's Culture and Heritage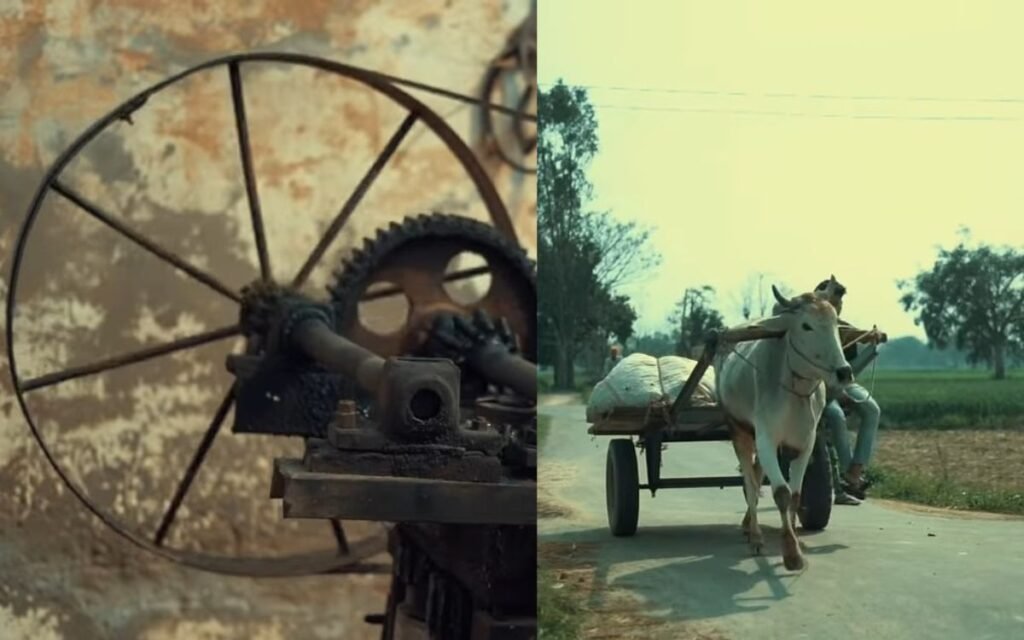 Mansa village, with its rich historical past, has a lot to offer visitors. The Sardulgarh Fort is a great place to learn about the city's royal past. It was named after the former prince of the erstwhile Patiala princely state, Sardul Singh, who used the fort as a leisure retreat. It is located in the Saldurgarh region near the main city. The attractive construction of the place makes it worthwhile to visit. At Mansa's local markets, shoppers will find plenty to keep them occupied. These are particularly well-known for clothes and materials adorned with the region's traditional 'Fulkari' craftsmanship.
Sports
There is a cricket academy where young players can receive coaching. The academy's coach is Mr. Jagmohan Singh Dhaliwal. There is also a Kabaddi stadium, which hosted the International Kabaddi Cup.
Education
Mansa village has the lowest unemployment rate in the state, despite the fact that its students have excelled in medical and engineering fields. Students have excelled in state exams as well as at some of the country's most prestigious universities.
The town has two colleges, Govt. Nehru Memorial Post Graduate College and S.D. Kanya Mahavidyalaya College, S.S College of Education for Girls, Sunam Road Bhikhi Mansa Distt. Mansa, three senior secondary schools, 90 high schools, one middle school, and one primary school, as well as a district library. It also has a civil hospital, three dispensaries, and one Ayurvedic and one Homeopathic clinic. PS City and PS Sadar are two police stations, as well as a railway station.
For growth and development, the city needs substantial government attention. The roads are in excellent condition. Many institutes are now open for the preparation for competitive exams such as NEET, JEE, and others. In this area, top-tier institutes such as ALLEN, AKASH, HELIX, and others have opened.
Although there have been significant improvements in recent years, such as the building of new schools and B. Tech institutions, there is still so much work to complete. The area requires a strong leader who can speak for the people's voices and work in a genuine sense for the development of the area.
Transport
An effective rail and transportation system connects Mansa to neighboring cities, particularly the national capital, New Delhi. New Delhi and Chandigarh, which are 248 and 180 kilometers apart by car, respectively, are the closest airports. New airports will be operational at Ludhiana, Mohali, and Bhatinda in the near future.
It is connected by rail and is located on the Northern Railway's Delhi-Bathinda branch line. Many trains stop at Mansa station, including the New Delhi-Bathinda Intercity Express, Ferozepur Mumbai Janta Express, Bikaner Guwahati Express, and Punjab-Mail. In addition, multiple passenger trains run at regular intervals between New Delhi and Mansa on a daily basis. By bus, Mansa is well connected to all of Punjab's cities.
Mansa has an estimated population of 82,956 people according to the 2011 census. The literacy rate in Mansa is 58.08 percent, with male literacy at 63.70 percent and female literacy at 51.74 percent. 11.02 percent of Mansa's population is under the age of six.
Getting Around the City
Traveling in Mansa is easy because of a variety of readily available local transportation options. Within the city, auto-rickshaws are a convenient means to get from one point to another. Local bus services are also available for travel within and around the cities. Taxis and automobiles for sightseeing are available for rent from the city's numerous fleet owners.
Keep yourself safe
Summers in Mansa is very humid and you can avoid this time of visit. Traveling or staying out late at night may have risks because the streets are often deserted.
What is the best way to get to Mansa?
Mansa has bordered by the road as Maur, Sunam, and Barnala, which are 9.64 km, 26.08 km, and 27.91 km apart. These locations are great for anyone planning a short weekend getaway
Notable people From Mansa Village
Navdeepak Singh Chahal, better known as Gavie Chahal, is an Indian actor who works primarily in Hindi and Punjabi films.
Deep Dhillon was born on April 9 in Kotra, Mansa, Punjab, India. He is a model and singer from India.
Aman Singh Dhaliwal is an Indian model and actor, famous for his work in Punjabi cinema as an action hero. He is from Mansa, Punjab, a small rural town
Late S. Ajmer Singh Aulakh
Ajmer Singh Aulakh, a prominent Punjabi dramatist from the Mansa district of Punjab, died on June 15, 2017. He was born in the Punjabi village of Kishangarh Urf Pharwahi in the Mansa district in 1942.
Shipra Goyal is an Indian singer, popular for her songs like "Ishq Bulava", "Angreji Wali Madam", "Ungli", "Tutti Bole Wedding Di", "Yadaan Teriyaan", "Lovely VS PU", "Mainu Ishq Lagaa" and "Paro".
Nirmal Rishi is a Punjabi actress who has appeared in films and on television in India. She is famous for her portrayal of Gulabo Maasi in the film Long da Lishkara, in which she played Gulabo Maasi. Nikka Zaildar, Nikka Zaildar 2, Long Da Lishkara, and The Great Sardar are some of her most well-known Punjabi films.
Late S. Shubhdeep Singh Sidhu, also known as Sidhu Moose Wala Mansa Village, was an Indian musician, rapper, actor, and politician who was engaged with Punjabi music and cinema.
Conclusion
Mansa is indeed a very important part of Punjab and it is the main pillar of the economy of the district that provides remuneration to farmers which are helping in the betterment of the economy.
Also read: