We always find it difficult to find any restaurant when we come to a place that is unknown to us. If you are on vacation in Germany then it wouldn't be complete without trying the local cuisine. In any German town, you may find a range of places to dine, from low-cost delicious food stalls to posh fine dining facilities. Here, is the list of the famous restaurants in Germany.
They offer a wide range of delectable cuisine that is delicious for both vegetarians and non-vegetarians, including Indian, German, Italian, and more, in huge servings. Don't miss the chance to indulge your palate at these finest restaurants in Germany.
Germany's Top Restaurants to Dine Like a Local
Check out some of these great restaurants in Germany on your next trip so that you can thoroughly satisfy your appetite. The restaurants are as follows.
Delhi 6 Indisches Restaurant

Marjellchen

Ratskeller Munchen

Restaurant Atelier Gourmet

Caramba Especial

Steinheil 16

Ebbelwoi Unser
Marjellchen, a unique German eatery, provides regional specialties from the former German provinces of Eastern Prussia, which are now a part of Poland, Lithuania, and Russia If you're looking for one of Berlin's top restaurants, you should visit Marjellchen. One of Berlin's premier restaurants, Marjellchen, serves traditional German food. The eatery provides amazing service, delicious East Prussian food, and breathtaking neighborhood views. 
Should Try: Roasted Duck
Visiting hours: 5 PM to 11.30 PM
Location: Mommsenstraße 9, 10629 Berlin, Germany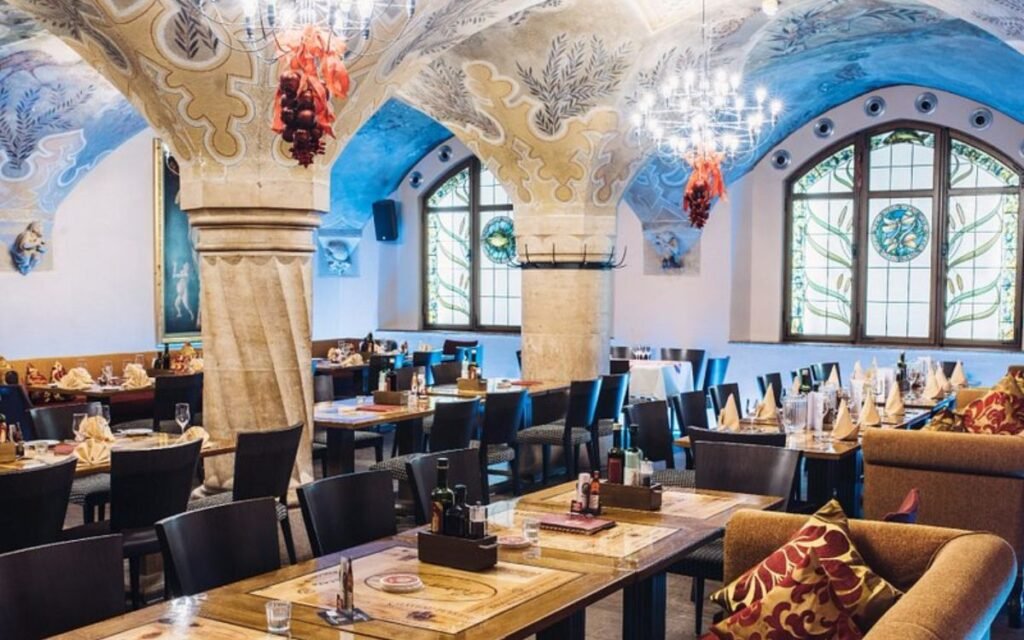 If you want to try authentic regional cuisine, go to the fascinating Ratskeller. This is one of the top German restaurants where you may get sample foods like lamb shank, fish cakes, pancakes, etc. It's a wonderful location for group beverages as well. The restaurant's old-world grandeur will definitely win people over, and great food, beverages, and excellent service are guaranteed Excellent beer is served here. Additionally, there are numerous food options. Due to its constant popularity, reservations are required at this institution.
Should Try: Potato Pancakes, Pretzels, Sauerbraten
Visiting hours: 10 AM to 12 AM
Location: Marienplatz 8 | 80331 Munich, 80331 Munich, Bavaria, Germany
Restaurant Atelier Gourmet
Atelier Gourmet is a terrific little eatery. It is compact, warm, bustling, and favoured. The calibre, affordability, and freshness of the meal are all the responsibility of Chef Bousquet. It is offered in a nice, laid-back atmosphere with exceptional service and recommendations for good wines. Popular eatery Restaurant Atelier Gourmet serves both French cuisine and some items from other European countries. Around dinnertime, this charming eatery—a favorite among both residents and tourists—is jam-packed with patrons. Due to its popularity and regular long lines of people waiting to enter, patrons are urged to leave as soon as they are finished dining. But one of the best restaurants in Munich, Germany, is Restaurant Atelier Gourmet.
Should Try: 4-course menu, Beef, Wine
Visiting hours: 6 PM to 1 AM, Sunday Closed
Location: Rablstraße 37, 81669 München, Germany
Often referred to as a non-vegetarian culinary nirvana, Caramba Especial is renowned for its outstandingly delicious cuisine, incredibly cozy setting and dim lighting. In addition to delicious regional delicacies, this restaurant, which is considered one of the best in Germany, serves tantalizing seafood, Mediterranean, and Portuguese meals. Fantastic dinner, outstanding service, and a beautiful atmosphere. Despite not being cheap, you get more for your money.
Fish or meat? You can select a superb, long-matured steak produced from heifer beef or two different sorts of freshly caught fish fillets, each weighing 200 g. (Dry Aged Beef). Served alongside our sides and sauces
Should Try: Prawn Starter, 4 Course Menu, Catfish
Visiting hours: 5 PM to 1 AM
Location: Rambachstr 4, 20459 Hamburg, Germany
Delhi 6 Indisches Restaurant
It is an Indian restaurant that is influenced by Indian food, especially the street food of Delhi. They offer delicacies including samosa chaat, soft Bhatura, garlic naan, dal shorba, sev with rice, and palak paneer. Gulab jamun, one of the desserts, is a must-try, and the bread with potatoes inside is also really good.
It is also quite tidy, well decorated, and cozy. – The food was delicious, and you could choose between spicy and mild meals, – generous portions, – Free appetizers, and mini-shots of alcohol; The waiters were really friendly and helpful, and they were pretty fluent in English.
Should Try: Kulcha & palak paneer
Visiting hour: 11.30 AM to 12 AM
Location: Friedrichstraße 237, 10969 Berlin, Germany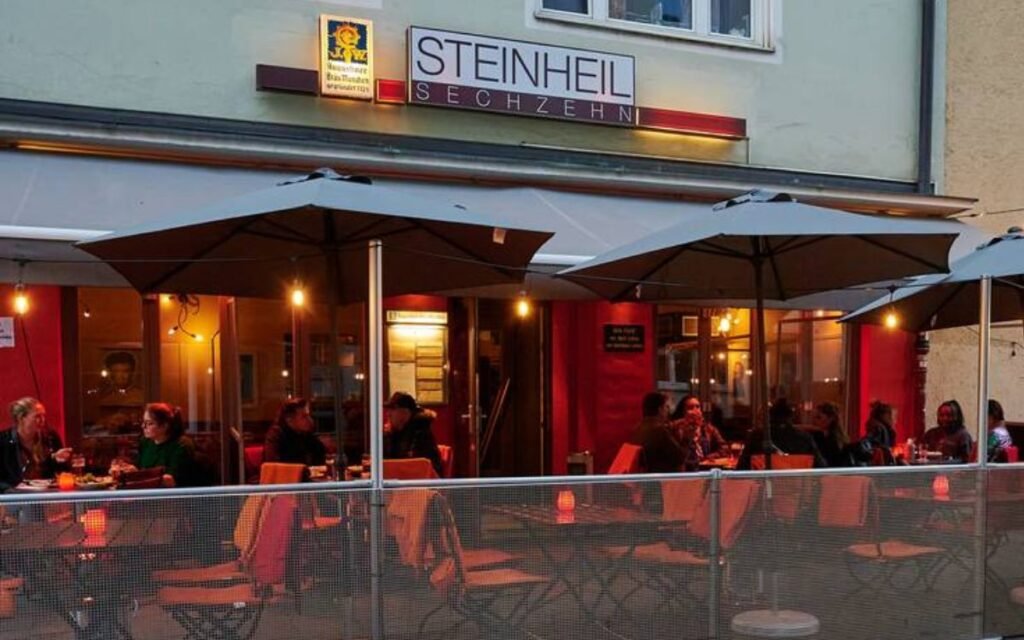 When it comes to great restaurants in Germany, there is no place quite like Steinheil 16. This unassuming, basic eatery offers some of the most delicious local specialties. The personnel is friendly and accommodating, and the price is fair. If you want to eat just vegetarian food or authentic German fare while in Munich, go to Steinheil 16. The menu includes lumberjack steak, XXL schnitzel, powerful chili, and tasty vegetarian and vegan alternatives. Spritz, wine, and traditional Augustiner beer are all included on the well-organized beverage menu. The Steinheil serves as a meeting place for the young and old.
Should Try: Potatoes, Schnitzel
Visiting hours: 10 AM to 1 AM
Location: Steinheilstr. 16, 80333 Munich, Bavaria, Germany.
One of Germany's top dining establishments, Ebbelwoi Unser Restaurant is renowned for serving mouthwatering German cuisine to its patrons. This restaurant is a must-try for all visitors while they are in Germany, from the lovely ambiance to the perfect location, from the polite personnel to the reasonable prices! Among the extremely elegant dinners and delicacies on the menu are fried potatoes and apple wine. When the setting, the cuisine, and the top-notch service are all combined, it makes for an outstanding dining experience. During busy seasons, it is advisable to make reservations for tables. However, the takeaway is not an option at the restaurant.
Should try: Potato Sausage, Apple Wine, Schnitzel
Visiting hours: 5 PM to 1 AM
Location: Abtsgäßchen 8 | Eingang Kleine Brückenstraße 15, 60594 Fr