Pluckers Wing Bar are well known for best wings in the world. They have a lot of TV shows and games. Pluckers have the best food and lots of fried things and especially their hot spicy things are very tasty. The headquarters of Pluckers Wing bar is at 811 Barton Springs Rd 600, Austin, Texas, 78704, United States. Pluckers Wing is one of the best sports bars and chicken wing restaurants in the US.
In 2012 Pluckers Wing Bar was named one of the 10 Wing Restaurants by US TODAY. The pluckers have established a cult following with their fans and more than 15 signature sauces. Chicken Wing Bar is more popular than its food. Pluckers runs Facebook contests and giveaways to connect with their audience.
Pluckers Wing Bar: Success Story
Mark and Dave two friends came to UT for their college studies. Once both of those friends were passing through the street during the night and then they got a craving to eat some chicken wings. Pizza and Sugar were the only restaurants accessible in dorms at the time. At that time the internet was not that much expanded. He checked the menu in the Yellow Pages but he did not see Wings anywhere in the menu. So the first time the idea came that they would open a delivery restaurant.
So now both of them thought that they would leave the college and open more wing stands. But their parents refused to allow him to drop out of college. Because they had decided, they took the drop out of college at the junior's end. Now they work on their trial and error research. They made their Plucker's wing at the campus-wide Silver Spurs chili cook-off. This was his chance to take a test, They cooked about 1000 pound wings in his fraternity house. And at that time they were the only non-chili booth. It was a big hit for him.
Setting it up was more difficult than he thought. In this work, his future wife Nifer helped a lot. He was a fresher when he was opening his restaurant. Also, his parents supported him everywhere. What will be the writing, what kind of pictures should be there and where are they making mistakes, all the guides were done by their parents.
Soon the fan following of the restaurant increased. And in 2002 he officially expanded his setup with a new store in Dallas. Together with Austin, they then opened in Baton Rouge. In addition, As the store or franchise grew, they began to bring more activities to their Pluckers Wing Bar. A full bar, screen TV, and spacious outdoor patio are all added to the Chicken Wing Bar.
With this effort, Pluckers was recognized as the best sports bar and chicken wing restaurant in the market. In addition, ESPN named Pluckers one of the "Top 5 Sports Bars in North America" ​​and one of the "Top 10 Wing Restaurants in America" ​​by USA Today.
If you enjoy eating at Pluckers, you'll enjoy catering your next meal with Pluckers and wowing your boss, coworkers, friends, and family.
 The cuisine can be delivered right to your door.
 They offer a professional Catering Specialist to assist you with event planning.
Pluckers had provided food for gatherings of 20–5000 persons for more than 20 years! So, they have a wonderful experience to manage the customers.
The excellent spot to celebrate your special occasions is Pluckers! To make arranging your event simple, their professional Party Planner will collaborate with you. Therefore, you can Bring your family, friends, or coworkers to Pluckers for your party and you will think that Pluckers is the best place to enjoy your parties. You will definitely come pluckers in the next time. You will like their facilities so much that you will not even have to think about going anywhere else except Pluckers the next time.
Career Opportunities at Pluckers
Plucker's wing Bar provides equal employment opportunities to all employees and applicants for employment without regard to race, color, ancestry, national origin, gender, sexual orientation, marital status, pregnancy-related conditions, religion, age, disability, or gender identity. In addition, Equal employment opportunities apply to all terms and conditions of employment, including hiring, placement,  promotion, termination, layoff, recall, transfer, leave of absence, utilization, compensation, and training.
Benefits that Pluckers Wing Provides to their Customers
If you plan or visit Pluckers Wing Bar more than twice in your life, you'll be saving your money.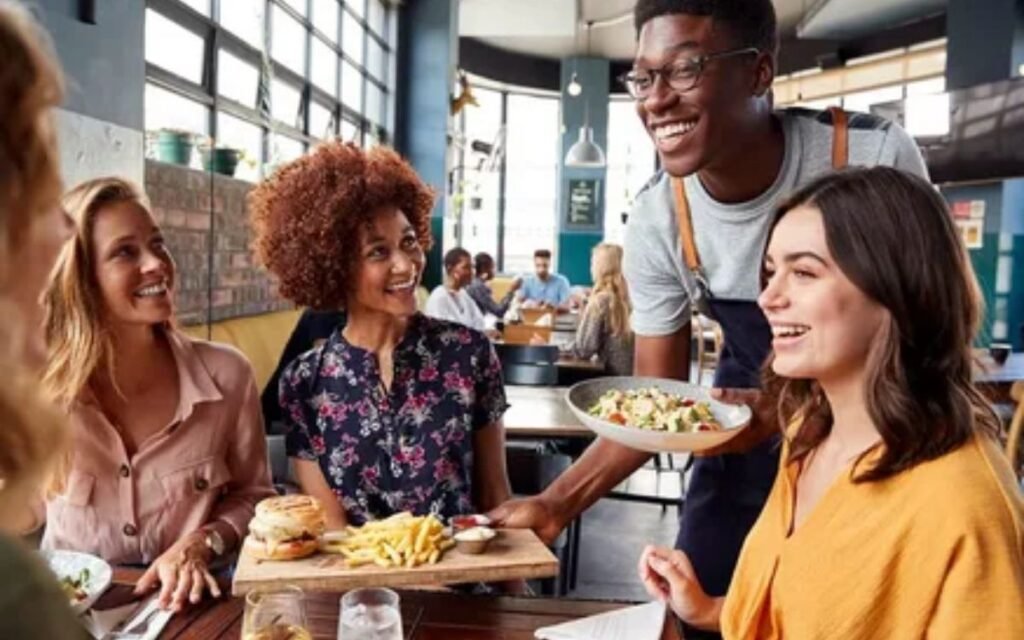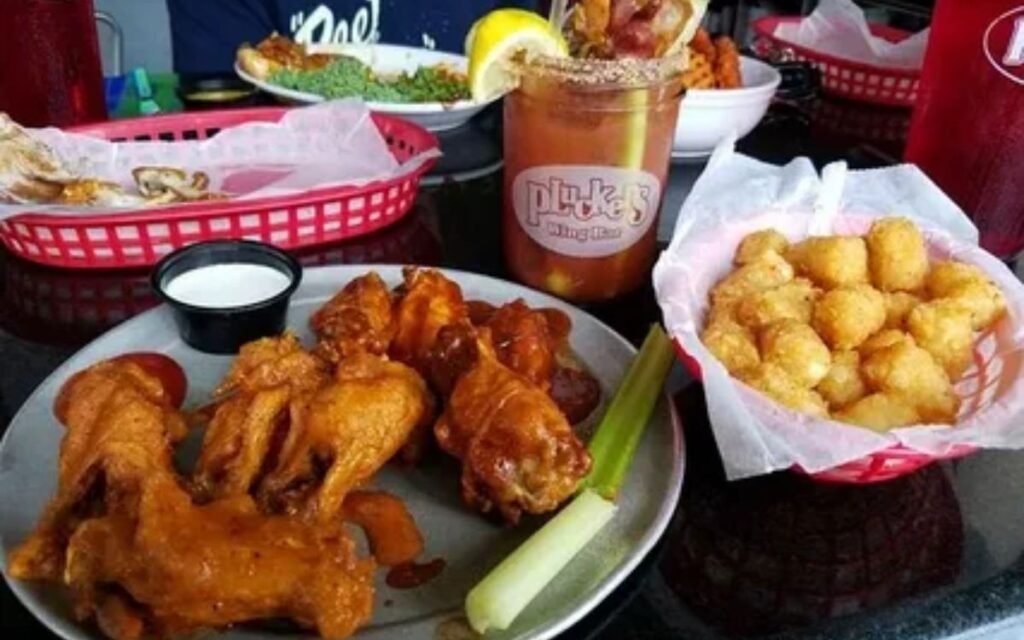 Pluckers Wing Bar: Review
This restaurant shines whenever you visit here. This place is very lively and totally clean. You always find fun here. The atmosphere at Pluckers is generally luxurious and excellent. Each sauce costs an additional thirty cents if you choose to make two or more. Pluckers is tucked away in a shopping mall with many dining options, a movie theatre nearby, and just a short walk from the busy intersection of Belt Line Road and the North Dallas Tollway. 
The venue is exclusive, nice to Plucker's food, with a lively atmosphere, music, and TVs everywhere. Therefore, The customers coming to the pluckers are treated with respect and etiquette. Their food serving is also very interesting. 
The pluckers have professional chefs who understand the preferences of the customer's tastes and serve them their favorite food. Pluckers is not only famous for wing restaurants but also for fun activities where you are shown movies in theatres, TV shows, etc. Pluckers are almost everywhere in the UK, and people like to come to pluckers on normal days or even on any special day. There is no better place for parties and clubs than at Pluckers.
According to Yelp and Google Places, Pluckers Wing Bar is one of the best sports bars and chicken wing restaurants in the US. When it comes to expansion, Pluckers is only limited by their level of comfort regions. However, as they expand, it takes the Pluckers team more time to feel at ease and decide on a place with surety. You should definitely experience once the Chicken Wings Bar.
Also Read:
Chicken n Pickle: Locations, Facilities and Activities