The Bimini is one of the most beautiful islands and it is well known for its international fishing tournaments as well as the best destination for a vacation. You can explore the most beautiful places, awesome beaches, amazing wildlife, and plenty of fun activities to do.
If you are planning a trip to a heavenly island, blue seas, and exciting beaches then this island is the place you can't miss out. Also, it is the combination of three islands- the North Islands, the East Islands, and the South Islands.
In this article, we will provide a complete guide on Bimini which include its History, best attractions, top resorts, and hotels and best activities.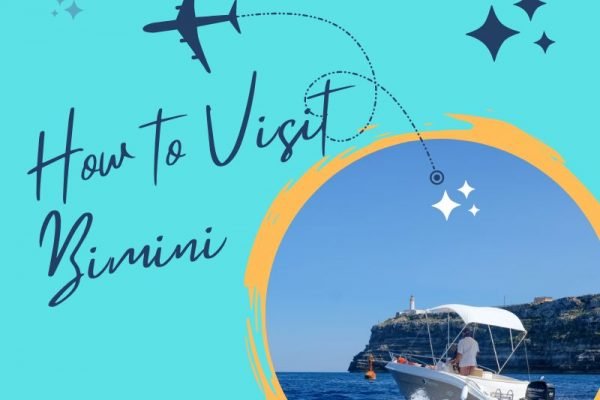 If you are looking for the cheapest way to visit bimini then the FRS Caribbean Ferry is the best service that departs from Miami, crosses the Gulf stream, and Lands in Bimini in just 2 hours. The trip to Bimini is scheduled at 8 a.m. from PortMiami and it leaves from there at 6 p.m. The ferry service is available for $10 per person each way.
The documents that required to visit are a passport, voter registration card, and a government-issued picture ID required to enter the Bimini.  Also, you should have a Bahamian Customs before being permitted entry. If you are a U.S. Citizen then you will be required to have a passport while traveling to the Bahamas which is also proof of anticipated departure from the Bahamas. People who want to travel to the Bahamas on a cruise may use another Western Hemisphere Travel Initiative (WHTI) compliant document.
The Bimini is the westernmost district of the Bahamas that is located 80 km east of Miami. Also, it is the closest point to the mainland of the united states 210km northwest of Nassau. It is made up of three islands namely North, South, and East Bimini out of which the largest are the North Bimini and South Bimini which are mostly visited by Tourists.
Best Time to Visit Bimini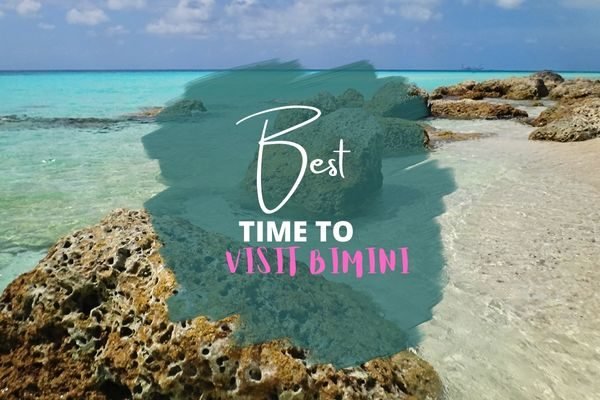 Visiting Bimini for your vacation trip is an awesome idea and you will definitely enjoy it a lot. But you should be cautious about what time you are visiting there. The Bimini has different types of climates in different months that ranges from the hottest to the coldest season. So, you can visit the Bimini in different season which you find most comfortable for you. Hence, you should check the detailed description of the climate condition of Bimini as shown below.
The Hottest month of Bimini
The hottest month in Bimini is the time period from June to September. You will find very high heat and humidity here during this time period as the temperature ranges from 31°C to 28°C. So, if you love the hot season then this is the best time for you to visit. You can also dive into the deep blue ocean because the water won't be so cold during this time.
If you love the cold season or prefer to travel in the cold season to avoid the summer heat. Then traveling to Bimini during the time period of December to early march will be best for you as the temperature ranges from 19°C to 23°C. Also, it won't be a bad idea because you can also enjoy the warm water of the beaches even in the cold season because the water temperature during this season ranges to 25°C.
The Bimini is also famous for its sunniest season. A lot of people visit here and they take sun baths in this sunniest season. This awesome season starts in the month of April. So, if you love to take sunbathe in the sunniest season of Bimini then this is the best time to visit for you. But, you may be expecting to spend a little extra money on flight tickets as they get moderated to high prices.
There are a lot of sea creatures that you can explore and dive into the beauty of marine life. The Bimini has a lot of sea creatures like the Great barracuda, Hawksbill sea turtle, Lemon shark, Loggerhead sea turtle, Nassau grouper as well as Scalloped hammerhead. The Bimini is composed of three islands as shown below.
The North Bimini is the main island that is located on the northern end of the Bimini. Anyone who plans to visit Bimini need to go on North Bimini at the first place because it is the only Island that has an airline. So, if you are planning to visit the Bimini, then you will have only choice to visit north Bimini first.
South Bimini is large in size as compared to North. It also has a lot of popular places to travel and it has a higher elevation than North bimini. You can't visit south Bimini directly because the Airlines were permanently closed in 2016. So, if you wish to visit and explore the beautiful places of South Bimini then you need to travel from North Bimini to South Bimini with a Cruise.
Things to Carry while Planning Bimini Trip
If you are planning to visit Bimini then there are many things required when you are planning the trip. Bimini is an island, So the amenities you are carrying are very essential. Hence, you need to carry some essential things that are described below.
Sunscreen:- The First thing is you have to carry sunscreen. It keeps your body moisturized all the time and protects you from harmful sun rays. Also, do keep a lip balm to protect from dryness. 

Picnic Blanket:- Keeping a picnic blanket is also very important for any beach trip.

 

Walking Shoes for Trekking:- To do fun activities on The Nature Bimini Trail. You should keep comfortable walking shoes for trekking. So, enjoy the trekking and keep waterproof and durable shoes for a comfortable stay. 

Dive Shoes:- If you would going snorkeling or diving into the sea, then bring diving shoes with you. 

Power Bank:- To get fast charging keep a power bank. There are many incidents where you will not charge your phone like while trekking. So, keep a Power Bank to get fast charging. 

Underwater Camera:- If you want to capture marine life then, an underwater camera is a must to keep in your bag. 

Sun Hat and Glasses:- Bring stylish protective sunglasses and a sun hat yourselves. 
This is a beautiful island to explore the beauty of water bodies. 
At first, the Lucayan Indians lived in the Bimini and the Bahamas when the Spanish arrived. The Spanish made enslaved Lucayan Indians. In the 1700s the pirates lived in the Bahamas and a big community of them attacked Nassau to get the power of the Britishers. They attacked any nation. At that time the Spanish galleons used the Gulf steam which was the biggest prize of pirates. Pirates lie down around the Bimini to lie down in wait for passing the ships. 
At that time people face too many losses due to the sink around the Bimini. The five families of biminis got the wreckers licensed in 1834 and the early residents known as the Conchs, which was spending their life by doing fishing, wrecking, and sponging. Also, the Gun Cay Light was built in 1836 south of the bimini, and a little island which is twenty miles north of the bimini Great Isaac lighthouse in 1859 which stands more than 150 feet tall and is one of the tallest in the Bahamas. 
The country was suffering from financial problems because of losses in the ships. But during the Civil War, the south used the British Bahamas to trade cotton for European guns and supplies.
The Bimini is popularly known for its cultural life, beautiful places as well as traditional festive activities. Explore the beautiful places and various attractions as well as traditional festive activities and even you can participate in almost all of them.  It is also famous for its stunning culture, and the vibrancy of its music and dance.
The Bimini is popularly known for a lot of festivals and these festivals make the Bimini an iconic destination in the world. You can also celebrate and participate in a lot of traditional festivals. A lot of festivals are celebrated in the daytime and some of them are celebrated at night. You can visit with your family to experience these cultural activities and traditional festivals to make this vacation one of the best experiences of your life.
Resorts & Hotels In Bimini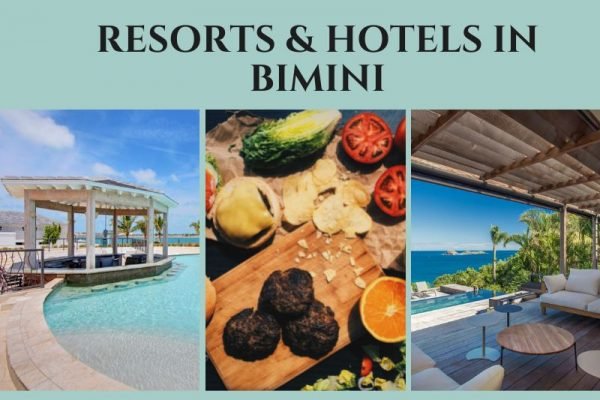 Whether you're looking for a relaxing vacation or an adrenaline-filled getaway, Bimini has something for everyone. From luxurious resorts to family-friendly lodgings, we've got you covered. Here are some of the best places to stay while you're on the island:
Bimini Big Game Club Resort & Marina
The Bimini Big Game Club Resort & Marina features waterfront villas with private balconies overlooking the ocean. The resort also features an onsite marina and offers a variety of watersports and other activities. Guests can also enjoy the on-site restaurant and lounge or go shopping at the gift shop. The Bimini Big Game Club Resort & Marina provides the perfect mix of relaxation and excitement for an unforgettable stay in the Bahamas.
Hilton At Resorts World Bimini
Hilton at Resorts World Bimini is a casino and resort. It features a full-service spa and multiple dining options, as well as a nightclub and a casino. The guest rooms at the resort feature free WiFi access and flat-screen TVs. The hotel also offers a kids' club and childcare services. Hilton at Resorts World is centrally located on Bimini Island and provides easy access to many of the area's attractions. It is an ideal destination for couples and families looking for a beach getaway in the Bahamas.
Hilton at Resorts World opened in 2016 and is the property's first full-service hotel property. It has more than 150 guest rooms and features a full-service restaurant, a poolside bar, a spa, and a gym.
Bimini Cove Resort & Marina
A luxury resort with a romantic atmosphere and luxurious rooms, Bimini Cove Resort & Marina is perfect for a weekend getaway or an intimate wedding ceremony. The resort has seven beautiful oceanfront rooms and multiple restaurant and bar areas. It also features a large swimming pool with a swim-up bar and wedding gazebos. With incredible ocean views and high-end amenities, this is the premier resort on Bimini Island.
After a full day of exploring the island, guests can relax at the spa or visit the onsite pool or fitness center. The resort also offers a variety of water sports and other activities for guest enjoyment.
Bimini Magical Vacation BNB
Bimini Magical Vacation BNB offers visitors an authentic Bahamian experience. Located on a beautiful private beach in the heart of Bimini Town. The resort has everything you need to relax and have fun during your stay. All units have WiFi access and private balconies overlooking the ocean. On-site amenities include a pool, a beach bar, and a restaurant. Bimini Magical Vacation BNB is an ideal place for family vacations and romantic getaways.
Bimini Magical Vacation BNB is the closest resort to Alice Town and is only steps away from the Ferry Dock and Airport Shuttle service. The white sand beaches and crystal clear waters are perfect for swimming, snorkeling, and other water sports. This quiet and peaceful retreat is the perfect place to escape from the hustle and bustle of everyday life.
If you're looking for a great place to enjoy a meal while on Bimini Island, be sure to check out one of the restaurants on the island. From casual waterfront spots to formal dining rooms, there's something for everyone on Bimini. Here are some of my favorite restaurants on the island.
Joe's Conch Shack is a great place to eat while on vacation in Bimini. The Joe's makes fresh conch salad daily, with mountains of empty shells behind their humble stall to prove it. They also offer a variety of other Bahamian favorites, including burgers and fried fish sandwiches. Their food is great, and their prices are reasonable as well. If you're looking to try some traditional Bahamian food, be sure to stop by Joe's Conch Shack while you're in town.
CJ's Deli is a casual beachside restaurant that serves breakfast, lunch, and dinner. They have a variety of menu items, including hot dogs, burgers, steaks, pasta dishes, salads, and more. Also, they have a children's menu, which is great for families with young children. They have a large outdoor patio seating area, so it's a great place for families to relax after a long day at the beach. And they also serve beer, wine, and cocktails, so you can have a cocktail while you relax at CJ's. If you're looking for a place to eat a nice meal on the beach while enjoying the beautiful ocean views, be sure to stop by CJ's Deli during your stay on Bimini Island.
Enjoy amazing views and a refreshing cocktail at Bimini's Big John's Bar & Grill. Big John's Bar and Grill is located on the beach at Bimini Sands Resort, and they serve lunch, dinner, and cocktails. They serve a variety of menu items, including burgers, salads, sandwiches, pasta dishes, and more. They also serve beer, wine, and cocktails, so you can have a cocktail while you relax at Big John's Bar & Grill. If you're looking for a great place to unwind after a day at the beach, be sure to check out Big John's Bar & Grill during your stay on Bimini Island.
Ebbie's is a bar and restaurant located on the beach at Bimini Sands Resort. They serve lunch and dinner, and they have a beautiful outdoor dining area where you can enjoy spectacular views of the ocean. They have a wide variety of menu items, including salads, sandwiches, seafood dishes, steak and pasta dishes, and more. Ebbie's also has a great selection of drinks, including beer, wine, cocktails, and more. If you're looking to relax on the beach with a drink and some great food, be sure to stop by Ebbie's during your stay on Bimini Island.
Bimini Seafood Company & Conch Bar
Bimini Seafood Co. & Conch Bar is a full-service restaurant and bar located in the center of Sandy Bay Village. They offer a wide variety of food and drinks, and they specialize in serving fresh fish from the Bahamian waters. Their conch fritters and conch salad are local favorites, and they offer a full bar as well as beer, wine, and liquor. It is a great place to relax and enjoy good food and beautiful ocean views. If you're visiting Bimini Island and you want to enjoy a meal with a fantastic view, be sure to stop by Bimini Seafood Co. & Conch Bar during your stay.
If you visit Bimini Island, you will want to check out the best beaches. There are so many to choose from, and each one has its unique appeal. Some best beaches of Bimini Island are listed below.
Radio Beach is located on the eastern side of the island. It is one of the most popular beaches on the island. This beach is connected to two other beaches, Blister Beach and Spook Hill Beach. These other two beaches are also very popular among visitors to the island. They are easily accessible from Radio Beach as well.
The water is calm and shallow here, which makes it great for families with kids who want to splash around in the water. There are many amenities at the beach as well, including restrooms, vendors, and snack bars.
Kayak Beach is located on the island of Bimini, in the Bahamas. It is at the northern end of the island. Because it is located at the northern tip of the island, the water is calm here. This makes it great for swimming and other water sports. There are also plenty of amenities nearby, such as restrooms, concessions, and vendors.
Even though this beach is relatively quiet and peaceful, you can still be assured of safety thanks to the security guards who patrol the area.
Blister Bay is located on North Bimini. It can be accessed either by boat or by foot. There are a number of things that draw people to this beach, including the fact that the beach is very peaceful. It is also very clean and relaxing, making it a great place to relax at the end of the day. The water is also calm at Blister Bay, making it ideal for swimming and water sports. There is also a small café located on the beach that serves food and drinks. Many visitors to the area are attracted by the nearby marina, which provides the perfect place to dock your boat if you are staying in the area for several days. You can also go snorkeling or diving while you are in the area.
Tiki Hut Beach is a beach on the island of Bimini. It is in the western part of the island, and can be accessed by boat or by foot. It has a number of amenities that make it a popular tourist destination. There is a gift shop and a restaurant, as well as toilets and showers.
Tiki Hut Beach also has a number of watersports equipment available for rent, including jet skis, kayaks, and paddleboards. It also has plenty of space for you to relax on the beach and enjoy a picnic. If water sports are not your thing, there is also a place to watch the sunset.
Top Cruises On Bimini Island
Bimini is full of cultural activities and festivals along with a lot of traveling and shopping places that you can't explore completely within a day. But, In case you think that you had explored enough or everything then you just need to go to the Cruises Cruises. Cruises are one of the important tourist attractions because a lot of tourists from all over the world must visit these cruises. So, you must go to these top Cruises that are listed below because we have described everything about the timings, amenities as well as pricing of these cruises so you can plan for these cruises according to your travel budget.
The Bimini is made up of two main islands that are North and South Bimini and these are located 50 miles away from each other. Whenever you visit Bimini Island, you can only visit South Bimini because North Bimini Island was permanently closed In 2016. So, you can only visit the North Bimini through the Western Caribbean Cruise. Also, you can visit some of the most beautiful beaches through this Cruise, they offer an awesome food tour as well as local cooking classes.
But it is an expensive Cruise that costs about $616 per person for 7 nights. So, you may need to spend a lot of money. But when you go on this Cruise in the month of November then you are expecting to spend less money which is around $399.
Southeast Coast & Perfect Day Cruise
This is an 8 Night Cruise that starts from Baltimore to Port Canaveral, Freeport, Perfect Day at CocoCay and Bimini with 3 days at sea and 6 days at destinations. You can stay entertained on this Cruise with a lot of things along with the rock Climbing wall culinary classes. They also have a lot of games so your kids can stay entertained. Also, you can get access to adults-only indoor and outdoor retreats with soothing whirlpools, warm sunshine, and refreshing water mist. This is also a luxurious Cruise that will cost you about $857 for 8 nights.
6 Nt Bimini, Grand Cayman & Mexico
The 6 Nt Bimini is a 6-night luxurious Cruise that starts from Fort Lauderdale to Grand Cayman, Cozumel as well as to Bimini. You will spend 2 days at sea and 5 days exploring the destination. You will get a bedroom with a private bathroom along with a kids club, main dining room, basic drinks as well as Onboard entertainment. It will cost you about $734 for 6 nights.
Eastern Caribbean Cruise is a 7-night Cruise that travels through Fort Lauderdale to Key West, Bimini, Puerto Plata, and Grand Turk and you will spend 2 days cruising and 6 days exploring the destination. You will also get a bedroom and a private bathroom along with the main dining room, basic drinks, a kids club as well as Onboard Entertainment. You can visit the Culinary capital of the west indies, you can Swim in the Virgin Gorda Baths of Tortola and you can also explore the El Yunque Rainforest during Eastern Caribbean Cruise. It is not so expensive a Cruise so you can easily afford its ticket price which is about $579 for 7 nights.
It is a luxurious and expensive 6-night cruise that travels from Miami to Roatan, Costa Maya, and Bimini along with 2 days on a cruise and 5 days exploring the destination. You can do a lot of things in Roatan like bus tours, nature and wildlife tours and you can also explore beaches. You will get a bedroom on this Cruise along with a private bathroom, a dining room, basic drinks, a kids club as well as Onboard entertainment. As mentioned before, it is the most expensive cruise that will cost you a lot around $1893 for 6 nights.
This is a huge paying Tournament. Every year, MEAT MAYHEM and Resorts World Bimini hosts the Bimini wahoo Mayhem Fishing Tournament, which is famous for its series of tournament hoppers. Also, it has the highest grand prize for the Tournaments. This event takes place in Bamini every year. It happens at the international level, it is held at the peak of the Wahhu season. And in this, a large amount of competition remains anxious to take part. The US and the Caribbean are only interested in participating in this tournament.
This tournament is very interesting and has no limits, this tournament allows teams to fish in the biggest rich area here to catch the demon Wahoo of the Bahamas. It is a seven-day tournament consisting of a fishing tournament. In this tournament, the night would also be entertaining, you can do entertainment at night. Everything was here. This is the only arrangement for a virtual DJ and food. Artists also participate in this tournament, it is a very interesting and interesting tournament.
Best Attractions On Bimini island
Bimini is a combination of three islands- North Bimini, South Bimini, and East Bimini. So, besides fishing, there are various activities to do in Bimini which include the top attractions and the best things to do there.
The Dolphin house is built by the great historian Ashley Saunders. He loved dolphins and this fondness inspired him to create a charming house in the Bimini. The construction of the Dolphin house starts in the year 1993 and later it becomes one of the best tourist attractions in Bimini. This house has a unique structure as it is decorated with conch shells, seashells, coins, dolphin mosaics, bottle scraps, corals, sea glass, and many more sea scraps. The inner and outer walls of the dolphin house are covered with colorful tiles and other found objects. There is also a gift shop `you can buy the best gifts for yourselves and your loved ones.
Explore the Sapona Wreckage
In the 1920s the Sapona ship was damaged due to a hurricane in Bimini. This ship has a different history if you want to explore you can visit the Sapona Wreckage. Now, the Shipwreck becomes one of the popular destinations in the Bimini where you can do various water activities like diving and snorkeling. You can explore here the marine life with a fascinating history. This Shipwreck attracts divers to explore it up to 20 feet into the clear water. You should definitely experience the Sapona Wreckage which will be the most memorable thing to do in Bimini.
Party in the Luna Beach Club
If you are looking for a place where you can enjoy music, entertainment, and some party vibes, Then the Luna Beach Club at the resorts, World Bimini is the best place to enjoy. You can stay entertained here by the live performance and meals. It can be a little more expensive because it includes all the luxury lifestyles at the beach. 
Also, the best thing to do here is enjoying Night parties here. The Luna Beach club hosts full moon night parties every month which include bonfires, fire dancers, live music, food, and drinks it is considered the best party destination in bimini. It gives you an amazing and memorable experience here and you will never forget this moment in your life. 
See the Beautiful Fountain of Youth
The fountain of youth is surrounded by lush greenery. The water of the Fountain of youth is said to have magical powers. The person who drinks and bath in this water can restores youth. People have the myth that they feel good drinking well's water which is located in South Bimini. Earlier people say it was a magical well which is at present known as the fountain of youth. 
The beauty of this Fountain of Youth attracts people because they have some beliefs related to this magical water. So, it is also a very good attraction to see the fountain of youth. If you are in Bimini, then also explore the magical Fountain of Youth.
The Bimini Nature Trail is located in South Bimini. You will get a variety of Flora and Fauna which are important parts of this island. It is one of the great experiences to explore the historic sightings and identify the different species. There are many rare and exotic plants and animals found in Bimini.  If you are a nature lover then you should definitely visit the Bimini Nature Trail where you can do many incredible things.
The Bimini is known for its Popular beaches, nightlife parties, and a Big game of fishing. Also, it is referred to the author Ernest Hemingway Retreat who first visited the Bimini in 1935 and spend many years playing Big game fishing and sport fishing in Bimini. 
Bimini is an amazing entertainment island in the Bahamas where you can enjoy your vacation and enjoy the most famous Wahoo Mayhem tournament which is very interesting, this tournament is also known as an international fish tournament. The winners in this tournament get a huge payout. It is also very nice and entertaining at night, here you can experience beach seafood and diving, its people are interested in fishing, and coconut farming, it is a very cool place for summer vacation. Hence, We recommend that you should definitely experience this amazing island of Bimini.
Also Read: A Complete Japan Travel Guide