Cape Town is counted as one of the best cities for visitors. The beauty and the living reliability make this city to be the home of many visitors. Here, you will find the man of the landscapes and delicious and diverse cuisines. There you will find many activities for all age groups. The city has a cafe culture, with lively nightlife, etc. 
It is located in the South Africa.
Language: English
Currency: Rand
Credit Cards and Banks: Mostly Debit Card
Weather: Different Weather
June to August: Cool & Chilly ( Winter)

October to November: Springtime

December to February: A long day with Warm Weather
Is it a safe Country: Yes
Best Time To Visit Cape Town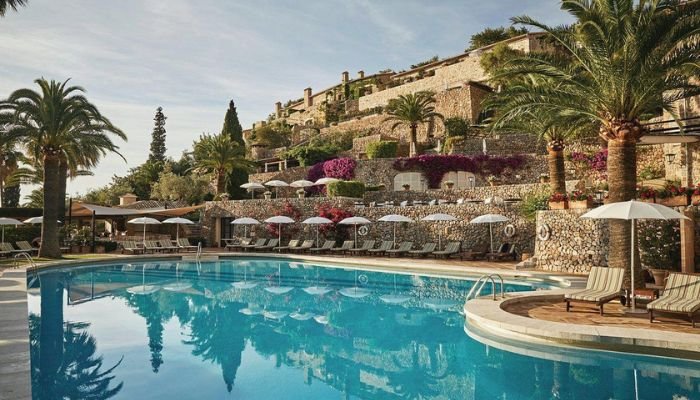 The best times to visit Cape Town is from March to May and from September to November. These shoulder seasons boast enviable weather, fewer crowds, and lower prices. When planning your trip, it's important to note that the seasons here are reversed. South Africa's summer corresponds with America's winter. 
That said, Cape Town's summer is the most popular time to visit, and it's expensive too. Hotels and attractions are usually overflowing with travelers. Meanwhile, the Mother City clears out between June and August when chilly weather and frequent rainfall put a damper on tourist activities.
Visit Cape Town From December To February
The summer season sees the most tourism, with travelers flocking from all over the world to take advantage of the city's sprawling beaches and outdoor attractions. You'll want to book your accommodations several months in advance to ensure availability however getting tickets during this high time is a bit impossible. The weather during this season is warm but not overwhelming, with average daytime highs ranging from the mid-to the too-high 70s.
Key Events
Observatory Festival of Arts (December)

Cape Minstrel Carnival (January)
Visit Cape Town From March To May
Autumn in Cape Town is the ideal time for lovers of vino: The temperature drops, and the tourist exodus signifies the start of the annual wine harvest. Many of the wineries in and around Cape Town allow visitors to participate in the gathering and juicing of grapes. Even if you're not into wine, fall is still a great time to visit. Daytime temperatures range from the high 60s to mid-70s, and hotels begin to lower their prices in preparation for the low season.
Key Events
Cape Town Carnival (march)
Cape Town International Jazz Festival (March)
Visit Cape Town From June To August
Cape Town is relatively free of tourists during the winter months, meaning that you can save big on lodging as long as you don't mind getting wet. Sporadic showers and chilly winds are common during this season, but with daytime temps averaging in the low 60s, winter can still be a pleasant time to visit.
Key Events.
Cape Town Fashion Week (July)

Cape Town Festival (July)
Visit Cape Town From September To November
Springtime in Cape Town is bursting with color: Head to the top of Table Mountain to see thousands of plants in full bloom. And with temperatures on the rise daytime highs hover between the mid-60s and mid-70s there's no reason not to enjoy the great outdoors. This is also another sweet spot for budget-minded travelers. Although hotel rates will have increased in preparation for the high season, nabbing a deal is still pretty easy if you book a month or two in advance
Key Events.
Cape Town Diwali Festival (October)

Cape Town International Kite Festival (October)
This city is one of the famous cities for its amazing sun, sea, and scenic view. It is a tourist-loving place from all over the world. This is a city of beautiful people coming here to experience real nature and peace. The town has wonderful weather with natural blessings. Nearby to this city you can also see lovely penguins also.
Apart from this There are many reasons why people are visiting this place here are some exciting reasons why you must visit cape town. 
To Enjoy The Beatiful And Stunning View Of Table Mountain
This is one of the world's most famous mountains which is also a popular landmark. However, this is a mountain but this is something more than a mountain this is why more than millions of visitors come to this place. It is a worldwide tourist place since 1929. Once you reach the top of it you will have really rememberable view. From the top, you will have a stunning view, so get a complete 360-degree view of the city from a single place.
The view is not restricted to the city only from there see the visitors enjoying the short drives, all the sandy beaches, and traditions. In short, this is the perfect place to visit the two. Get the complete view from a single place. This is one of the natural wonders all over the world.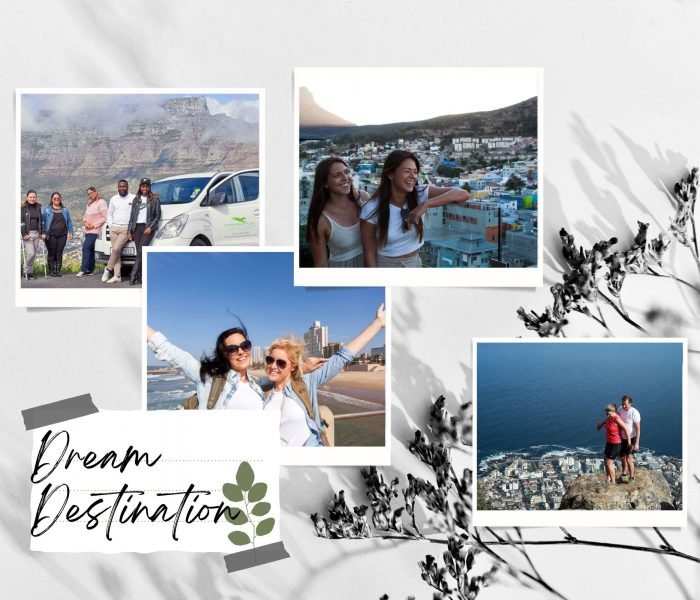 The amazingness and the famous things of this is the reason why this place is one of the best dream destination place many of them. Because here you will have a budget-friendly trip with many loving activities and places. If you are a foody person then also there are so many things for you. If you are a person who loves to enjoy nature then also this is a good place. If you are a social person and love to click photographs, videos, etc then also this is the perfect place.
However, if you are looking for some peace then also you must visit here. If you want to have some adventure and thrill then also this place has so many amazing experiences for you. Moreover, there are many visitors so if you are an extrovert person you will get so many amazing travelers like you. In short, there is something special for everyone so, if you are planning to have a really memorable trip must start with this place. 
If you want to watch the white sandy beaches, traditional fishing by the local people, and wild mountains in a single day, this is the perfect place to go. From this place, you can also watch the whales in the capital Hermanus. It is one of the best ways to explore the place in very lesser time.
If you want to watch the white sandy beaches, traditional fishing by the local people, and wild mountains in a single day, this is the perfect place to go. From this place, you can also watch the whales in the capital Hermanus. It is one of the best ways to explore the place in very lesser time. 
Good Accommodation & Management
Generally, we all love to travel and explore many places. But many of the time a place can be new for us, and at that time this is sometimes difficult how to manage and stay in a new place. Some people are very good at it but somewhere we all face some problems. This is not just an ordinary travel place but this is the hub of travelers. Although to your next step you will find what you are trying to find.
This Town is the best budget-friendly and easily manageable place to go for.
If you are a foody person this is the perfect destination for you. There are lots of varieties for you, here you will get different kinds of vegan, Chinese, menus, etc. Juices of this place are famous worldwide, so have a healthy  & fresh morning. Markets have different varieties, food stalls, different spices, etc.
We all are going digital, and we also love our lifestyle. But somewhere we all are stuck in this polluted environment and looking to find some time with nature. Most of the time we feel stress, anxiety, and many more things. To overcome these things we are looking to go to a place where we feel relaxed. Also, when you return back home it feels like your heart is still over there.
This town is a cafe-loving city, and the world supplying cafe town. In the city, you will get so many cutest and most lovely cafe areas where you can also sit for long hours with your laptop. So, good to sit with your book or have a calming and peaceful meeting with your partner.
If you are a person who loves to do shopping a lot and explore the market area. Here you will get exported and imported all kinds of things. Too many types of earrings, designing dresses, and crafts in the African artisan style. In the market area, you wil get many of the amazing shopping complexes where for the visitors you will get many discounts and offers. From clothing to food items, get everything from art to accessories in a single market area. 
From there you will get so many things to have as a souvenir for your loved ones. At the Excellent rate and the exchange facility. Comparing to the other tourist place this place is easy to explore and buy anything.
While exploring this place there are so many amazing and fascinating activities. Luke here you can do diving, hiking, cycling, partying, clubbing, testing different kinds of drinks, etc. This place has such an amazing view which will fascinate you to have a long road trip with your own vehicle or with any other ordinary vehicle. 
Exploring many places with a lot of cafe areas, upcoming events, and activities specially organise for the coming tourists. To have an amazing and adventurous trip with lots of memories.
This town has so many beaches and coastlines where you can explore the endless view of nature. The sand near the beach has real freshness and the sea water is frozen even under the hottest sky. From so many years of experience as travelers, you will also get the empty beach where you can also have your own individual time. You can visit to the Clifton Beaches,  Camps Bay, Beta Beach at Bakoven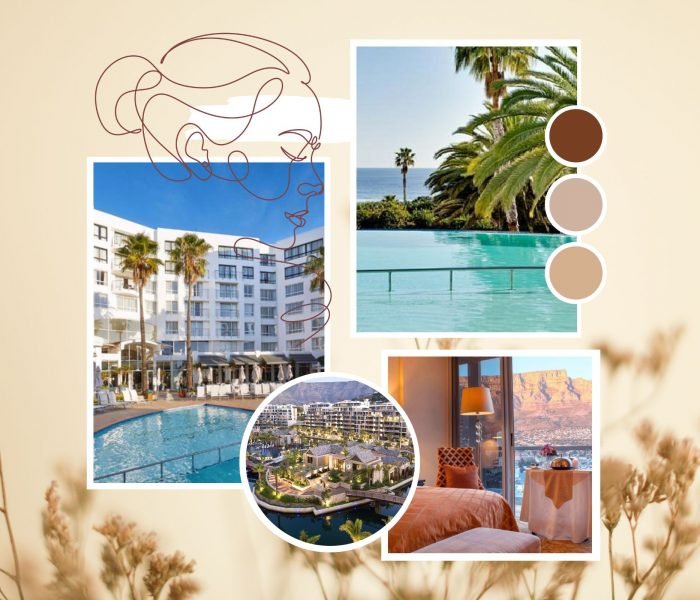 When going to any place the hotel is the most important part because somewhere this decides how your trip will be. As an identical hotel, it should have good management, service facilities, and also the good staff. While going to a new place we cannot be familiar so easily but if the hotel staff is good they will also help you in various ways.
As per health, it should have the proper there are many of the hotels for the tourists. However, there are many boutique hotels and ultra-romantic hotels, especially for couples. The place gives you an amazing interior view which gives you the amazing feeling to explore more and more places. Here, are the top-rated hotels as per the consumer reviews.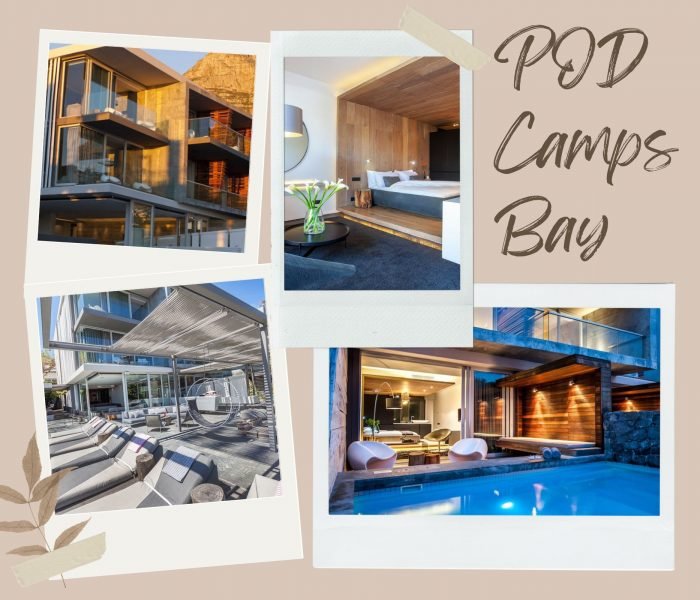 Address: 3 Argyle St, Camps Bay, Cape Town, 8005, South Africa
Phone: +27 21 438 8550
The POD Camps Bay hotel is one of the best stunning hotels which is just at the right of the beach. So, from the terrace, you can enjoy the real natural view of the amazing place. If you are looking for the best 5-star restaurant this is the perfect one for you. 
It is a few distances away from the beach by walking you can reach this hotel. And also enjoy the evening and night view of the beach. From here the table mountain is also too close to this place. And also near the 9.1 km to the Nelson Mandela getaway and also near to the V&A Waterfront. This hotel has lots of stylish rooms with decoration inside it. This has a wood infrastructure and heated floors so no need to worry about the atmosphere of the place. 
However, all the rooms of this hotel have tea and coffee-making machines, with flatscreen TV. Also, you wil get free wifi with the minibar facility. There are different categories of rooms in which you will get the ocean view and also plunge pools. Here, you will also have the dining rooms with heating outdoor pools, with a cocktail bar you will have. 
All the rooms have an exercise facility even for 24 hours. Because this hotel is near the beach so you will also get umbrellas and other essential things from the hotel. Breakfast and parking facilities are available in all the rooms.
Net Facility

Food and Drink Facility

Bar is available

Beach

Breakfast

Wifi

Internet Facility

Smoke-Free Area

24 Hours Laundry Service Available

Parking facility

Airport Shuttle

LocalShuttle

Fitness Center

Pets are not Allowed

All rooms are Air Conditioned
The President Hotel: Luxurious Hotel
Address: 4 Alexander Road, Bantry Bay 8001 South Africa
The president hotel is situated in the middle of the vibrant city and the Atlantic ocean which is the center of the attraction for the tourist. It is famous because this place has lots of breathtaking and adventurous sites which make your trip to be the most adventurous. It is a luxurious hotel for you where you can also have personal services from the hotel side. This hotel has an innovative and one of the most amazing site views which resulted in its being the best and most innovative hotel.
All the rooms have brightness and a clear path for the coming of fresh air, the apartments, and the rooms are luxurious. So, get the premium facility with the smart and late technological facility. Relax in your most comfortable room and have a home-like feeling outside also. From the window, you will get the sun kissing you with the view of the pool. They offer you the best delicious and lovely cuisines.
This is at the top-rating hotel in cape town because you will ding a clean and well-maintained room here. You will get all the important facilities to your door only. Here, in all the rooms you wil get free wifi service, with a Full TV screen. From the hotel only you wil get the major facilities of transport so no need to worry about that also. 
The president hotel has a good staff which helps you to live safely and with a home-like feeling. The staff of it are so welcoming to you and will make you comfortable with the surroundings. They are famous for their health and the best cleanliness facility in the hotel which is making it a perfect place to live far better as compared to the other hotel. Here you will have special sanitizing and the other hygiene facility.
Amenities: Free parking High-speed Internet (WiFi) Pool

Gym / Workout Room in Fitness Center

Lounge / bar

Babysitting

Activities for Children (Kids and Families)

Pets Are Welcome (Dog / Pet Friendly)

Wifi

Towels for the pool or beach

Outdoor swimming pool

Restaurant

Breakfast is served.

Buffet breakfast

The poolside bar

Club for children

Airport shuttle service

Bus shuttle service

cab service

Internet Access in the Business Center

Conference services

Banquet hall

Meeting places

Spa

24-hour surveillance

Storage of luggage

Concierge

Hotel that is non-smoking

Doorperson

Cleaning services

Laundry service is available.

Service for ironing
Different Rooms And Facilities
This hotel offers four types of rooms which are for someone special. In a different package, you will get different kinds of facilities but in all the rooms some are there. like in all the rooms you will get Air Conditioner, a housekeeping facility, With Full-screen TV, a private balcony, Rooms services, safe, kitchenette, a flatscreen tv, VIP room facilities, a refrigerator, etc. 
Here you will get four different kinds of rooms:
Ocean View 

Non-Smoking Rooms

Suites

Family Rooms
Cape Town: Transport Facilities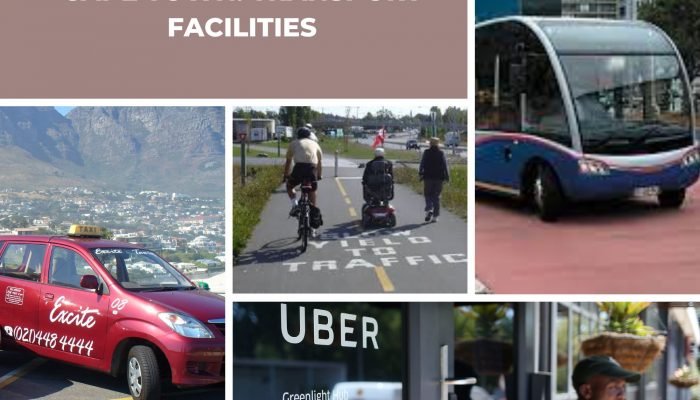 Cape Town is the most congested city in South Africa, mainly because of a lack of substantial investment in public transport and, as a result, overreliance on private cars. This means that as the population grows, so does vehicle ownership. With 80% of the peak traffic currently made up of private car users, and peak traveling hours in the morning now recognized to be between 06:00 and 10:00, this is far from ideal.
The Urban Mobility Directorate, through its Travel Demand Management Strategy, is addressing the rising congestion levels in line with the Comprehensive Integrated Transport Plan, 2013-2018. In order to lower congestion, a significant mode shift is required by Cape Town's residents. However, One of the ways that the City can effectively control congestion is through its parking policy.
The City's Draft Parking Policy of 2014 sets out its approach to the provision, management, regulation, and enforcement of parking in the city. Moreover, It also provides guidelines with regard to on-street parking, off-street parking, park-and-ride facilities, loading bays, bus bays, reserved parking, parking permits, and bicycle and motorcycle parking.
However, The Draft Parking Policy is based on the direction provided by existing legislation, the Integrated Transport Plan (CITP) and includes principles, policy directives, and actions to address parking city-wide. 
Non-motorized transport (NMT), which includes walking and cycling, is an important mode of transport within Cape Town's transport network. However, The City is committed to improving and promoting non-motorized transport to acknowledge and support the significant role it plays in Cape Town's transport system.
Currently, cyclists have access to at least 450 km of cycle lanes across the city, some of which are dedicated cycleways. Moreover, Some cycleways have been colored green to clearly indicate their location as well as the presence of cyclists in motorized transport. 
The Urban Mobility Directorate's NMT strategy aims to make Cape Town a city where all people feel safe and secure to walk and cycle. The aim is to extend the cycle network so that it is an integrated and continuous network within the integrated transport system. TDA's Integrated Public Transport Network 2032 sees NMT as the most important mode in the public transport network that must be promoted and accommodated in all aspects of design.
Uber is one of the best ways to get around Cape Town. Moreover, The distances between most of the top attractions are short, making it a cost-effective option for your trip. However, You can also request a ride from Cape Town International Airport by using the free WiFi.The rise of smartphones and new technology means that transportation options like Uber, Taxify, and ridesharing apps are growing in popularity. Although Provided that users have the relevant app installed on their devices, they are able to use these services which are available across the city.
Meter taxi services are available 24 hours a day and can be booked via their respective call centers or found in one of the city's demarcated meter taxi ranks or bays. Meter taxi tariffs range from R13 to R18 per kilometer.
 Another affordable way to get around the city is with the My CitiBus service. You can buy a transport code from one of the stations and top it up as you go. There is a free app that you can download that lists the timetables for each stop, fares, and a route planner.
Cape Town is rather spread out and with many things to do around the Cape and beyond, I recommend renting a car. Remember that you drive on the left side of the road here! The street signage can be a bit confusing, but you'll find that the city is auto-friendly with ample parking and not a lot of traffic.
Gas stations accept both cash and credit, but not all. However, There will be a sign outside telling you if they accept credit or not, but it's a good idea to always have some cash on you just in case. Moreover, You will also need small changes for tolls on major roads.
Scooters and Vespas are very popular in Cape Town. They're a very fast and convenient way to get around, just remember to wear your helmet.
Best Restaurants Of Cape Town
Cape Town's gourmet revolution kicked off amid the vineyards beyond the city, these days it's just as evident in the buzzing, cosmopolitan streets below Table Mountain and on the ocean's edge. Local gastronomy has an authentic, homegrown identity, at last, influenced by the global provenance-driven, farm-to-fork movement while incorporating regional culinary heritage and indigenous, often foraged flavors. Chefs are sharpening their inventiveness and creativity as much as their knives, so expect to hustle to secure one of these top tables or get friendly with your hotel's concierge.
Here are the Most Popular Restaurants you can visite 
Ride a glass elevator six levels uo to the potluck Club, perched on top of an old flour silo in the old Biscuit Mill where 180-degree views of the city, harbor, and table mountain are breathtaking by day or night. It has a New York loft feel about it, and everything about the stylish spot is 
bespoke, from the staff uniforms to the crockery owner luck dale Roberts is doing some of the very best food in South Africa, and though it's been open since 2011, the Pot luck club is still the coolest place to be in Cape town.
Address- 1 Oxford Parks, 199 Oxford Rd, Rosebank, 2196, South Africa
Timing- 12:30-9:30 pm
Upstairs, the Stack has Cape Town's colorful take on a members' club, with chic locals holding meetings amid the antique furnishings and flamboyant patterns. For non-members who can't get beyond the velvet rope though, there's plenty to savor at the ground-floor brasserie and bar, which are open to the public. From cocktails dreamed up to suit your personality to decadent coq au vin and steak frites it's all designed to make you feel extreme comfort.
Address-  7 Weltevreden St, Gardens, Cape Town, 8001, South Africa
Timing- Weekdays – 8:00 To 22:00
Timing-Weekends- 12:00 To 22:00
La Colombe has become one of those tables you must secure well in advance of arrival in Cape Town for good reason. the pleasing view setting up a steep, winding road high above the Constantia Valley is well worth the trek for chef Scot Kirton's whimsical, inventive French-Asian tasting menus.
Every course shows phenomenal attention to detail, regardless of whether the star ingredient is wagyu beef or wild mushrooms, and despite exquisite plating and novel presentation, nothing is overworked or overcomplicated. Don't miss the signature Tuna La Colombe, a play on a tin can filled with cubes of marinated raw tuna, best washed down with some of the small-batch house gin.
Address –  Silvermist Wine Estate, Main Road, Constantia Nek, Cape Town, 7806, South Africa
Timing –  5:00 PM To 7:30 AM 
At La Tete, a chef trained under nose-to-tail guru Fergus Henderson is bringing that resourceful approach to cooking to the heart of Cape Town. In this sociable space on Bree Street, you'll choose from a daily-changing menu and try the ox heart with chips and horseradish, trust us while an attentive staff fulfills every request, whether spoken or otherwise. But there's more than meat here, from fresh fish to plenty of Mediterranean-style small plates to share.
Address:  17 Bree St, Cape Town City Centre, Cape Town, 8000, South Africa
Timing : 12:00 PM To 22:00 AM
The Constantia Valley outpost of city stalwart Chefs Warehouse is sheer magic to look at with gorgeous views, through floor-to-ceiling glass, of the entire valley, across False Bay to the distant mountains.
But the food is even more magical than the setting, thanks to chef Ivor Jones's inventive, Asian-inflected menu dishes like line fish sashimi with toasted lemongrass and yuzu dressing and smoked coconut or Korean chili cauliflower tempura with corn masa mayo will leave an impression you won't soon forget.
Address :  1043 Constantia Main Rd, Constantia, Cape Town, 7806, South Africa
Timing : 11 AM To 7 PM
Tucked away in an exclusive residential part of rural Constantia, the greenhouse is the show pony of the venerable cellars Hohenort Hotel, set in acres of English country-style gardens.
Here, chef Farrel Hirsch aces exquisite combinations like streamed cornbread with smoked snoek emulsion and apricot glaze apricot jam is a typical cape Malay accompaniment to smoked snoek a bony game fish its a beautiful setting in which to enjoy inspired food while learning a bit about south Africa star ingredients the chef describe their food as an experience that's as complex and joyful as South Africa itself.
Address: The Greenhouse Nursery, 31 Newlands Ave, Newlands, Cape Town, 7700, South Africa
Timing: 10:00 AM To 12:00 PM
You'll be forgiven for mistaking Shortmarket Club with a movie set for a period piece from a glamorous bygone era. Up a narrow flight of stairs. Here, chef Wesley Randles turns out creative takes on classics: crispy octopus with green mango achar, mango tahini, panko, and masala-spiced crumbs, and bonito flakes, or springbok tartare with ponzu and walnut dressing, pickled shimeji, raw endive, and frozen parmesan. Dining in this glamorous, old-school environment transports you to another era, where life was slower and unapologetically more decadent.
Address:  1 Oxford Parks, 199 Oxford Rd, Rosebank, 2196, South Africa
Timing : 12:30 PM TO 9:30 PM 
Located in the old Biscuit Mill The Test Kitchen is a blend of South African and Latin cuisine with different dishes. Reservations are usually booked up 3 months in advance.
With the same owners as the Pot Luck Club and the test kitchen, this restaurant is another big hit. Enjoy a fine meal in a luxurious setting.
Address –  1 Oxford Parks, 199 Oxford Rd, Rosebank, 2196, South Africa
Timing – 2:30 TO 9:30 PM
If you're after a unique dining experience, book a table at the Bombay Bicycle Club. Its bohemian vibe, delicious menu, and colorful history make it one of the best dinner spots in Cape Town.
Address : Capetown
Timing : 12:00 TO 7:00 PM
Located at the foot of the city's vibrant Kloof Street, is a beautiful Victorian house. Come to Kloof Street, which is a beautiful victorian house. Come to Kloof Street House For Candlelit dinners before spending the night on the town or enjoy their live jazz sessions over Sunday lunch. 
Address: 30 Kloof St, Gardens, Cape Town, 8005, South Africa
Timing : 10:00 TO 2:00 AM
Chefs Warehouse & Canteen
Regulars at the no-reservations Chefs Warehouse trust that the eight dishes that will emerge from the kitchen for the set menu of shared plates will be close to a religious experience, in terms of punchy flavors and contrasting textures. Chef Liam Tomlin's tapas draw on frequent globe-trotting, a passion for Asian food, and the ease that comes from chefs cooking the sort of food you love to eat.
Address: Heritage Sq, 92 Bree St, Cape Town
Timing: 12:00 To 10 PM
Popular Cafe Shops In Cape Town
Coffee roasters had popping up in the city faster than you can say "single shot almond milk flat white." No surprise, then, that Capetonians have become as particular about their coffee as they are about checking the wind direction before heading to the beach in summer. Local connoisseurs want to know that their single-origin or ethically sourced beans were roasted on site this morning in small batches at an optimal temperature.
The name of this cafe is telling the facility of this cafe. This cafe not only gives you the real taste of coffee but also the best interior facility. It gives you boasted and relaxed vibes. 
The Tribe Cafe is an exceptional cafe in this town. It is specifically near to the Woodstock station, from there you can reach there on a walk only.
This is part of one of the most favorable shops for the visitor due to its best facility and good management. In this shop, you will get the perfect cup of coffee for you, with your favorite food of yours. Moreover, this really has a good atmosphere with such a fascinating infrastructure of it.
This is near the waterfront and opens in the early morning. So, if you are planning to explore the waterfront in the early morning no need to worry about an empty stomach. They are offering a healthy menu for your morning meal. Here, you will also get the cocktail lounge although for the party you shouldn't miss this place.
The Bobo's Brasserie is a good place near the sea point, have a perfect lunch near the sea with the real freshness. Here, you will get the co.
Famous Foods & Drinks Of Cape Town
South Africa is famous as one of the best countries for food. This is the best place to try the cultural foods and beverages etc.
Where To Go For Breakfast And Lunch
Breakfast is the start of the day so, it should definitely be the best time to overcome your hangover. The breakfast spot should be the choose wisely which suits your taste. Here, are some amazing breakfast and lunch places for you.
This is the perfect option for the breakfast, here you will get good food with a nice place to sit comfortably. This shop is in the middle of the town so while walking in the town if you found this shop don't miss it. 
The Jason's Bakery: Get Bomb Breakfast
If you want to have something with a high nutritional value breakfast this is the perfect place for you. The shop is open for the complete day so during the day if you wanna have something really special for your empty stomach must visit this place.
Best Things To Do In Cape Town
This town is one of the iconic place to visit. It is the motherland of the Africa, Europe and Malay. It is famous world widely for its backed mountains which is more than any picture or any video. There are so many things which you can feel only by the experience while visiting there.
Bus Tours

Wine tastings

Shark Cage Diving and Viewing from Cape Town

Wine tour to Stellenbosch & Franschhoek
Visit Waterfronts & Beaches In Cape Town
Cape Town and the Cape Peninsula have two gleaming coastlines with beaches for every mood and occasion. Our guide to Cape Town's best beaches will point you in the right direction whether you're looking for buzzing beachside bars, secluded coves, safe swimming beaches, or a romantic spot for a sunset picnic.
Pocket-Friendly Waterfront

 Clifton Beaches

 Camps Bay

 Beta Beach at Bakoven

 Llandudno Beach

 Boulders Beach

 Muizenberg

 Blouberg

 Hout Bay Beach

 Mouille Point Beach

 Long Beach

 Oudekraal Beach

 St. James Beach

 Glen Beach

 Queens Beach
Dunes, a beach break in the direction of Noordhoek Beach, is for more advanced surfers. To get here, however, you will need to travel 40 minutes from the city and another 30-minute beach walk before arriving. If there is a good southeasterly wind, you can expect 6 to 8 foot waves when you arrive. It's a classic wave that becomes extremely hollow. The banks favour rights, and it's a large and powerful wave.
The Hoek is located about 300 metres from the Noordhoek car park and faces Chapmans Peak Mountain. It is definitely a wave for advanced surfers, and it only breaks for three months of the year, during the summer. During that time, however, you will have some amazing surf with clear barrels, especially if the wind is blowing from the southeast.
This surf spot is appropriately named Pebbles because it breaks over pebbles and granite. It's a beach break located halfway between Llandudno and Camps Bay. This wave is best suited to bodyboarders. It requires large swell to work, with heavy waves and some of the best barrels. Pebbles frequently closes out, but the rights are preferred.
Hiking And Rock Climbing Places
The Cape has a wide variety of traditional and sport climbing crags ranging in difficulty from very easy to extreme test pieces. Sport climbing refers to climbing drawn routes on the face of a mountain that are protected by bolts to which the safety rope can be clipped. The Cape has spectacular sport climbing crags to visit, with excellent routes for climbers of all levels.
The Cape Peninsula is endowed with a slew of high-quality sandstone and quartzite crags in a variety of grades and styles. These range from the bulging quartzite crags of Trappieskop and Peer's Cave to the ever-popular Silvermine crag faces and the extremely steep and mega-pumpy crags of Lakeside Pinnacle, Lower Silvermine, and Higgovale Quarry.
Paarl Rocks is probably South Africa's best and most prolific granite climbing destination. In a magnificent and tranquil setting, these beautiful granite domes offer both single and multi-pitch sport routes. The climbing style is very different from the rest of the climbing in Cape Town, and the routes are more run out.
Hellfire is an incredible location with long single-pitch and two-pitch sport routes in a wild mountain setting on hard red sandstone rock. Hellfire is a mountain-style sport crag dwarfed by the massive Du Toit's Peak.
Some Popular Things Of Cape Town
This town is the hub of the activities and the thrilling tour. It is the world wide most popular coastal place, which has so many things to explore. However, this is  the really amazing thing to do so at this place. Here are many of the amzng things like thid place has rerally such a nice view. The nightlife of this placre is the cente rof attraction of the visitor to all over the world. Apart of this these are most famous things of this place:-
Nature
Nightlife
Health & Wellness
Shopping
Events
Beach & Oceans
Art and Culture
Famous Markets Of Cape Town
It is the travel-loving place from where most travelers come to many of the markets. You can have many amazing things from there visitors can buy many things. 
Mojo Market
This is the evergreen market which opens for all seven days a week. It is especially for snacks, meals, and other shopping items, etc.
Old Biscuit Mill
The Old Biscuit Mill is a great collaboration of chefs, designers, Photographers, and many other artists from all over the town. You will find collectively hall of them here. Now, this is the host market which is having more than 100 special traders who are coming on every Sunday to this place.
Oranjezicht City Farm Market
This is the special occasional market of the place because this market is only open on Saturday and Sunday. But in this market, you will get all the things in a specific market which is making it the best market in this place.
Things Should Not Miss In Cape town
Is the hub of the tourist here you wil many activities for all age groups of people. It is the iconic city to go to for the trip. The world is famous as the thrilling mother city not only of Africans but also Europeans, Malay, etc. Together this place is the picture hub, the center of the visiting places, and the motherland of nature.
If you are going to the beach or any other party place you should not miss the cocktail there. Here you will get many of the wondering places where you must visit. A lot of events are there which are organized if you are going there to visit. So, you need to visit this place and explore the place where you should visit and activities do not miss. 
While going to Cape town you should not miss visiting this place. Because people are coming here to see this view only. This is the perfect place which is a famous landmark of this. Here, you should go to have a real view and the exploration of Town. on the mountain, you wil get a circular path to walk. Here visitors also going for cycling and mountaineering.
This is rge Nelson's Mandela'sserving place where he said so many important lessons and words. It is the UNESCO world's heritage site. You should visit here to have such a horrific experience. 
The Robben Island Prison Museum is a significant – albeit horrifying – historical site. Visitors are welcome on pre-booked tours just over 7 kilometers from the Cape Town coast. Former inmates lead tours, providing firsthand accounts of what life was like during the apartheid struggle.
The Neighbourhood market is one of the most traditional and wild markets which is really famous among the local people. Here you will get the biscuit mill with the development of dozens of businesses. But they are not focusing on the scale only they are famous for the best quality of service in the market.
It has lots of varieties of cuisine so if you are a foody person you should not really miss this place to visit. It has a showcase of the neighborhood and has lots of snacks that are hardly available in the other part of the city. The fun fact about this market is that you will get fresh juices and beers in the same place. 
This is a colorful place and if you visit this place only. If you are not a foody person then alao you feel the real hunger which forces you to try everything. This place has such a variety of ingredients which makes you confused about what to try first. So, one must visit this place.
It is the most exciting and wonderful thing about his place because you will get the public art and the creation at this place together. If you are really an art lover you should go there to see the real talent. World widely people are coming here to buy amazing paintings. You will get less public traffic here but only when this is not the season of the visitor. But in case you visit during the tourist month so definitely you will see a lot of die heart fans of the paintings and art here.
In this town, you will get many of the breathtaking vistas nearby cape point. And this is possible to complete a one-day road trip to this place. Maximum if you go to the complete road trip than also this takes only the time of two days so, you have enough time to explore the complete time with no hurry.
Gifts To Buy From Cape Town
The Zulu Ceremonial Spoons are the perfect gift idea for your loved one, This bag has a design which is representing the culture of the local people. The material of it and the quality of the bag has a different story which this is telling. The unique design of this bag is giving it the cultural look and almost all the visitors one of three is getting this one for someone special.
The Local leather backpack is amazing, it makes really the piece good for a long duration also. If you are new to it you should have a backpack because this is easy to carry in your bag. They are on the hot list or in high demand. 
The Old World Wine bottle is from Klein Constantia, this wine has the specific quality that this is the oldest wine and the sweet wine resulted in the world wide famous thing. It is the historically famous wine of this place even Nepolean was a great fan of it. 
This is a special African pendant that is worldwide famous as a gift. This thinks to have a blessing to have. It is a recycled protea flower that is set in sterling silver. It is the recycler and the upcycle favorite flower of that place. If you take this flower alive it is the best way to keep it as a gift.
It is the best idea to gift something really loving to your loved one. You can get the earing from different areas but they are having a special design. Which is making it different from any other things Get the stylish Pichulik earring design based on the culture.
Unique Thing Of Cape Town
LGBTQ: This town is the best example of it, same-sex marriage is legal in this place. It is different from the other part of South Africa. There is a proper protections and legal action against this and now this place is fully safe for this. Apart from this world, you can visit this place and freely roam there with your loved ones. 
Things You Need To Know Before You Go To Cape Town
This is the Coastal city of South Africa, There are multiple activities and creative things which you can do at this place but while going to a new place. Here are some important things which you should know before going to this place. 
Mindful Of Your Possessions
This is one of developing where now all the queries are resolved and the people are looking to this place to visit because this place has the most amazing experience. But there you don't need to wear jewelry and other costly items. This is the general thing that one should not do while going to any traveling place. Although the place is safe as per the crime purpose also you don't need to wear it for your own safety. We should be responsible for our own things just like that we should keep our bags and things to be safer. 
While going on the tour to the city we should carry our own tissue paper handkerchiefs. And also the water bottle because now this city is facing the water problem issue. So, if you are going with your family you should keep a water bottle in your bag. This is how you can easily enjoy the summer day very easily.
Also Read: Naples Italy: A Complete Tour Guide