Japan is a culturally rich country to Travel with an abundance of history and natural beauty. The country is also one of the world's most popular tourist destinations, with millions of people visiting every year. With so many places to visit, it can be difficult to choose which one to see first. As a foreigner who has never visited the country before, you may be wondering what there is to see and do in Japan and whether it is worth going to at all. Here is the complete guide for traveling to Japan.
Things To Carry While Traveling Japan
When traveling to Japan, it is important to be prepared for all eventualities. This means being well-equipped with the necessary items to make your stay comfortable and enjoyable. So to help you prepare for your trip, we have put together a list of the things that you should carry with you at all times during your stay in Japan.
It is highly recommended that travelers to Japan carry a credit card and cash at all times. Travelers should not carry a large amount of cash with them, as Japanese ATMs and banks often charge a withdrawal fee. Credit cards are a convenient and safe way of making payments while traveling, and most businesses accept credit cards. Some establishments also accept Apple Pay and Google Pay, although these payment methods are not as widely accepted as credit cards are. Cash and credit cards are a safe way to pay for small purchases, and can also be useful in an emergency.
Reserve SIM Card Or Portable Wifi
While most cell phones will work in Japan, it is a good idea to get a SIM card before you leave your home country so that you will not have any problems when you get to Japan. Getting a SIM card in Japan is possible, but it is often more expensive, and the cards often expire quickly.
If you are looking for a portable wifi rental, there are companies such as Pocket WiFi, which rent portable wifis by day or week to tourists and visitors in Japan. These wifi devices allow you to connect to the internet no matter where you are and are a great way to stay connected with your friends and family while in Japan.
There are a variety of useful apps for travelers when they travel to Japan like a translator. Some of these apps are free while others may cost a small fee. The Google Translate app can be very useful when traveling abroad as it can be used to translate words, phrases, and even entire sentences from English into Japanese. The app also has a camera feature that allows you to take a picture of the Japanese text that you want to translate and have it translated automatically. This app can also be used to translate speech between English and Japanese by first recording your speech in English and then translating it automatically into Japanese.
Electrical Adapter And Power Bank
Many electronic devices use a different type of plug to charge. For this reason, it is a good idea to bring a power adapter with you that can be used to plug into the outlets in Japan so that you can recharge your devices while they are there.
A power bank is another good option for recharging your phone while you are traveling as you can charge the power bank when it is not in use and use it to recharge your phone as needed.
Important Documents Need To Carry
One of the most important documents that you will need to take with you to travel Japan is your passport. In addition to your passport, you will also need a visa. If you are not a citizen of Japan, you will need a visa to enter the country.
You will also need travel insurance to cover the cost of any medical treatment that you need while you are traveling to Japan. It is also important to make sure that your insurance covers lost or stolen luggage as well as trip cancellation.
While traveling to Japan, you may not need a visa as long as your stay is not longer than 90 days. However, if you plan to stay for more than 90 days, you will need to apply for a visa before you travel to Japan. You will also need to obtain a student visa if you intend to study at a Japanese university. This visa can be obtained through a Japanese embassy or consulate in your home country prior to your departure from Japan.
Visa Information To Travel Japan
Japan is one of the most expensive countries to travel in, so planning ahead is essential. For Americans, a visa is required to enter the country. The type of visa required will depend on whether you are traveling for business or for pleasure. If you plan to spend most of your time in Tokyo, you will likely need a tourist visa. For Americans, the eVisa system is an option for short-term travel to Japan.
If you will be spending an extended period of time in the country and will need a work permit, you will need to obtain a business visa instead. If you do need to apply for a visa to enter Japan, it is recommended that you start the process as soon as you book your flight.
In addition, you will likely need to send in additional documentation for the visa to be approved. This can include proof of employment, proof that you have enough funds to support yourself while in the country, and medical clearance to prove that you are in good health. When applying for your visa, it is important to keep a copy of the documents you include with the application just in case they are lost.
Japan is an expensive place to visit, even compared to other countries in Asia. If you are planning to travel to Japan and need a visa, you should be financially prepared to pay the application costs and the fee to enter the country. The cost of a business visa is about $130. Although, it may take several months for your application to be processed. On the other hand, the cost of a tourist visa is $150 and can be processed much more quickly.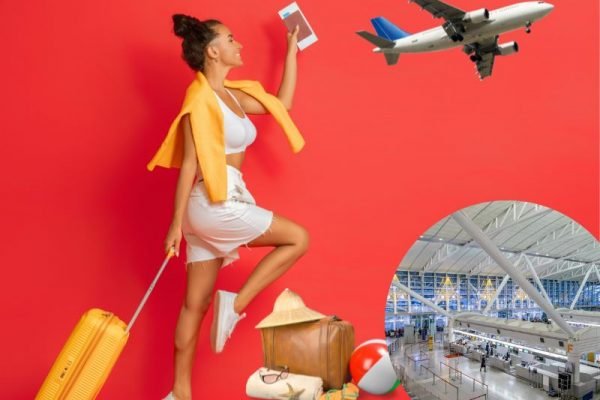 Japan has 5 main International airports and 24 local airports which operate domestic flights.
International airports include Tokyo International Airport, Narita International Airport(Chiba), Kansai International Airport(Osaka), Osaka International Airport(Osaka/Hyōgo), and Chubu Centrair International Airport (Aichi).
The Japanese yen is the official currency of Japan and its currency code is JPY, symbol ¥. The yen is used throughout Japan and is printed in both Japanese and English. There are ATMs throughout the country that accept credit cards and international debit cards. You can easily convert any currency into Japanese yen once you arrive.
All major airports have exchange points in their respective arrivals halls. Although international credit cards can be used to purchase train tickets, taxis, and most other services available at the airport, carrying some cash is recommended. You will undoubtedly require some during your visit.
Keep cash with you because Japan is a cash-based society. It's worth noting that ATMs frequently charge for withdrawals, and the fee can vary depending on when you withdraw. Not all ATMs are open 24 hours a day, and some in major cities may run out of cash at times. Make sure you have enough cash on hand.
Best Restaurants In Japan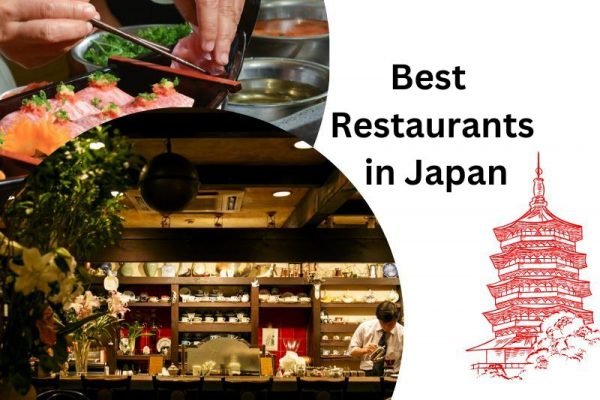 Japan is a country filled with so much delicious food, it's hard to know where to start. Whether you're a foodie who loves exploring all the different varieties of sushi and sashimi or just wants to try something new, there's something for everyone. Here are just a few of the restaurants that I would recommend if you travel to Japan for the first time.
Gyopao Gyoza Roppongi - Minato-Ku, Tokyo
Gyopao is one of the most popular restaurant chains in Japan, famous for its amazing variety of gyoza (dumplings). Their menu features a variety of different flavors and fillings, and the servings are massive. You can choose from fried, boiled, or steamed dumplings and there are vegetarian options available too. The restaurant is friendly to vegetarians and vegans, and most of the menu items can also be made without meat upon request.
Address: 4-9-8 Roppongi, Minato-Ku, Tokyo Japan
Price: $14 – $41
Gyukatsu Motomura - Chuo, Osaka
Gyukatsu Motomura serves tonkatsu (deep-fried pork cutlets) which are seasoned with ginger and spices before being served with cabbage, rice, and soup. It's one of the best places in Tokyo to try this dish. There are restaurants in other parts of the country that serve tonkatsu as well, but I would highly recommend this one, not only because of the delicious food but also because it's one of the few places in Japan where you can get tonkatsu served in a sizzling hot stone bowl.
The beef was really tender and well-seasoned, and the vegetables were nicely cooked. What's really great about this place is the vibe, which is relaxed, but still fun.
Address: 3-3-1 Sugata Bldg B1F, Namba, Chuo, Osaka
Price: $7 – $21
Mutekiro - Yokohama, Kanagawa
This restaurant specializes in ramen noodles, as well as other Japanese dishes such as curry rice, donburi (rice bowls with various toppings), and tonkatsu (deep-fried pork cutlets). They also have a selection of different kinds of beers available, including some made with local Japanese ingredients.
The restaurant also sells French pastries made by a French pastry chef. The cakes were delicious and made fresh each day. I would recommend going there for breakfast or lunch, as the breakfast options were very good value for money. The food was tasty and the service was excellent.
Address: 296 Motomachi, Nakaku, Yokohama, Kanagawa
Price: $7 – $21
Saishuan Shiraki-Nakagyo-Ku, Kyoto
This Japanese-style bar serves a variety of food including small plates and appetizers, ramen dishes, as well as Japanese fusion cuisine. Even, the restaurant also has a large selection of alcoholic beverages to choose from.
The restaurant's menu was also very reasonably priced. The service was attentive and friendly. I highly recommend going here if you are looking for somewhere to relax in a lively atmosphere after a day of sightseeing.
Address: 420-3 Funayachō, Kyoto, Japan
Price: $12 – $43
Okonomiyaki Nagata-ya - Naka-Ku 1F, Hiroshima City
The restaurant serves traditional Osaka-style okonomiyaki – a savory pancake made from egg batter and filled with various ingredients such as cabbage, seafood, and noodles. Other menu items include kara-age (Japanese fried chicken), tempura, sushi, and hot pot dishes.
This restaurant is very popular and customers had to wait to be seated. The okonomiyaki was very tasty and served with generous amounts of cabbage and mayonnaise.
Address: 1-7-19 Otemachi, Naka-Ku 1F, Hiroshima
Price: $8 – $19
Japan is a beautiful country, and it is booming in travel industry. There are so many wonderful places to stay, and it can be hard to decide where to stay. The following are five of the best hotels in Japan.
Ritz-Carlton Kyoto is located in central Kyoto and has a wonderful view of the Higashiyama mountains. The hotel features beautiful Japanese gardens and offers several excellent dining options. It also features a luxurious spa facility offering traditional massage treatments. All rooms are spacious and elegantly decorated and include modern amenities such as WiFi and TVs with DVD players.
Address: Kamogawa Nijo-Ohashi Hotori, Nakagyo-Ku, Kyoto
Price: $600 – $700
The Park Hyatt Tokyo is located in Tokyo's Shinjuku district and is close to the Meiji Jingu Shrine and the Tokyo Metropolitan Government Building. This hotel has stunning views of Yoyogi Park and Mount Fuji. It offers world-class dining facilities serving traditional Japanese cuisine, and a state-of-the-art fitness center. Rooms at this hotel are beautiful and luxurious and include amenities such as high-speed internet access and 24-hour room service.
Address: 3-chōme-7-1 Nishishinjuku, Shinjuku City, Tokyo
Price: $340 – $520
Beniya Mukayu - Kaga, Yamashiro Onsen
The Beniya Mukayu is a ryokan (Japanese-style inn) in Kaga. It is located in the Yamashiroonsen area of Kaga and is known for its excellent cuisine, and for its hot spring baths and massages. Also, It features an outdoor swimming pool and fitness center, and many guest rooms have views of Mount Yudono. It is the perfect getaway for a relaxing holiday or a romantic honeymoon.
Address: 55-1-3 Yamashiro Onsen, Kaga
Price: $620 – $780
The Ichiriki is an upscale ryokan in Nagasaki and is ideally located close to the city's main tourist attractions. It features a stunning indoor pool, and several restaurants serving a variety of cuisines including Japanese, Chinese, and Western dishes. It also has a beautiful garden and courtyard. Rooms are spacious and beautifully decorated, and include modern amenities such as WiFi and flat-screen TVs. It also offers a wide range of spa treatments and beauty services.
The Ichiriki ryokan is also known for its excellent cuisine, and for its hot spring baths and massages. Guests have the option of booking either a Western room or an Eastern room. Rooms in the Western Wing feature views of the city, while rooms in the East Wing offer views of the sea. 
Address: 8-20 Suwamachi, Nagasaki, Japan
Price: $260 – $350
Grand Prince Hotel - Hiroshima
The Grand Prince Hotel is a luxury hotel located in Hiroshima, Japan. The hotel is conveniently located near the city's main tourist attractions such as the Peace Memorial Park and the Atomic Bomb Dome. It has a beautiful garden in which guests can relax in, as well as a large outdoor pool where guests can swim and relax. It also offers several restaurants and bars serving a variety of cuisines. Rooms are spacious and elegantly decorated. They are equipped with modern amenities such as free Wi-Fi, a flat-screen television, and a minibar.
Address: 23-1 Motoujinamachi, Minami Ward, Hiroshima
Price: $65 – $74
The 21 Club is a luxury business hotel located in Sapporo, Japan. It offers a comfortable and elegant setting in which to unwind after a long day of work. Also, it has an elegant lobby that features a beautiful fireplace. It also has a large lounge that serves light snacks and cocktails throughout the day. The rooms are spacious and well-decorated. The hotel also has various dining options such as a sushi bar and an Italian restaurant. Guests can also relax in the hotel's outdoor swimming pool.
Address: 25F Hotel Arthur, Minami, 10-jo, Nishi 6, Sapporo
Price: $56 – $108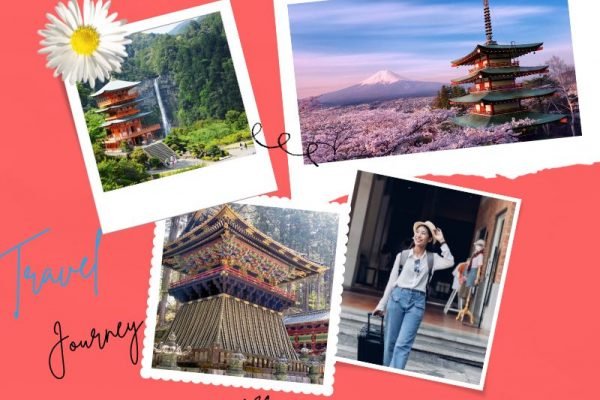 Japan is a country that has been known for its beauty and culture for centuries. It has a number of popular places to travel in Japan that are well worth visiting. Here are some of the most popular places in Japan.
The Meiji Shrine is located in Tokyo, Japan. It is one of the most famous Shinto shrines in the country and houses the spirits of Emperor Meiji and his wife, Empress Shoken. It has been visited by over 30 million people since it opened in 1920. Visitors have the opportunity to go inside the shrine and see a statue of the deity as well as the spring water that flows from it. It is a great place to learn more about the history and culture of Japan.
Meiji Shrine is a massive complex that covers over 170 acres of land in Tokyo's Yoyogi Park. The shrine was built in 1920 and is the main shrine of the Meiji Shrine. There is also a smaller shrine on the other side of the grounds that is reserved for the Emperor and his family. Visitors can also visit a teahouse on the grounds where they can order a cup of tea and enjoy traditional Japanese sweets.
Nijo Castle is a castle located in Kyoto, Japan. It is one of the best-preserved castles in the country and has been designated a UNESCO World Heritage Site. It was also the residence of Emperor Kameyama during the 14th century and served as an important military stronghold. There are a number of different buildings within the castle that have been restored to their original glory, including the Imperial Palace and the Kyomizudera Buddhist temple.
The castle grounds also feature the Karamon, a "Chinese-style" gate that has been reproduced using traditional techniques. There is also a number of beautiful gardens that visitors can enjoy and explore. Every year, the castle hosts a special festival called Nijo Matsuri that celebrates the culture and history of the castle. It is also popular for weddings and other events.
Hiroshima Peace Memorial Park - Hiroshima
The Hiroshima Peace Memorial Park is located in Hiroshima, Japan. It was designed to commemorate those who were killed as a result of the atomic bombing of the city during World War II. The park has a large memorial building where visitors can learn about the bombing and pay their respects to the victims. It also has a memorial museum that contains artifacts from the war as well as a peace bell that was a gift from the people of San Francisco.
There are also a number of museums and monuments around the site, as well as statues dedicated to those who have served the country throughout the years. Overall, the park contains more than 80 structures of various types, making it one of the largest memorials of its kind in the world.
Osaka Castle is a magnificent structure that has been standing since the early days of Japan. The castle is located in the city of Osaka, and it was first built in the AzuchiMomoyama period (1583). Since then, the castle has been rebuilt many times due to several fires and earthquakes over the years. Today, the castle is a popular tourist attraction, and it has also been featured in numerous films and TV shows.
This Castle has played an important role in the history of Japan for more than 400 years. The castle was reconstructed several times, and the current structure was completed in 1931. Although the castle is now a museum, it has never been destroyed or abandoned completely. It is a symbol of peace and unity for the people of Osaka, and it is regarded as one of the most magnificent castles in the world.
Japan is a fascinating place with many popular things. Here are some of the most popular Japanese items that have captured the hearts and minds of people around the world.
Japan is also famous for its rice wine, and sake. Japanese whisky is gaining in popularity all over the world and is quickly becoming a sought-after drink. The Japanese take their whisky very seriously – there are strict laws governing the production of this tasty beverage.
While Japanese whisky is still primarily an imported product in most countries, there are many excellent locally-produced whiskies that are worth trying. One of the best places to sample Japanese whisky is the White Terrace, a restaurant in Hakushu, Japan. The establishment serves a variety of traditional Japanese dishes as well as a selection of fine Japanese whiskies. The restaurant also offers a tour of the distillery, where you can learn all about the production process.
Japanese temples are arguably Japan's most famous tourist attraction. The buildings themselves, their intricate carvings, and the serene gardens that surround them offer a peaceful escape from the bustling cities of Japan. Many visitors come to these temples to see the famous cherry blossom trees that bloom in the spring. These beautiful pink blossoms symbolize life and hope and are celebrated around the country with special festivals and parties.
In Tokyo, the Shinjuku Gyoen National Garden is one of the largest green spaces in the city and features over 30 varieties of cherry trees. You can also visit the Chidorigafuchi Gardens at Meiji Shrine in Tokyo to catch a glimpse of cherry blossoms. If you are in Japan, a trip to the temples is a must.
Japanese cuisine is renowned around the world for its subtle flavors and exquisite presentation. Their cuisine is famous for its seasonal dishes, which change throughout the year. There are many delicious dishes to try in the spring and summer, including cherry blossom-themed foods like sakura mochi and cherry blossom ice cream. In the fall, you can try the hugely popular Japanese food Festival, which is held on November 3rd every year.
The most popular Japanese dishes include sushi, katsu don, yakitori, ramen, udon, soba noodles, tempura, edamame, gyoza dumplings, sashimi, miso soup, and so much more! All of these delicious dishes can be found on restaurant menus all across Japan. So don't miss out on the chance to try some delicious Japanese food on your next trip to Japan.
Japan is home to a number of active volcanoes, which make up over 50% of the country's land area. These mountains, which range in height from 1,000 to 3,000 meters, are among the most active in the world. Volcanoes in Japan are mainly formed along subduction zones, where oceanic plates are diving underneath continental plates. This causes the earth's crust in that area to become very dense and hot, and volcanic material builds up under the surface of the earth until it is eventually released through the eruption.
Japan is located near the Ring of Fire, a line of seismic activity caused by the collision of tectonic plates on the Pacific Ring of Fire. The Ring of Fire is associated with many volcanoes, such as Mount Takabako, Mount Fuji, Mount Bandai, Mount Usu, Mount Asama, Mount Kusatsu-Shirane, Mount Yufuin, and many others. The violent motion of these tectonic plates can cause earthquakes and volcanic eruptions, as well as tsunamis and landslides.
Some of the most famous and beautiful volcanoes in Japan are listed below.
This volcano is located in Akita Prefecture on the island of Honshu. It forms a part of the Japanese Alps and is part of the Tadami Volcanic Group. It is an active stratovolcano that has erupted many times since ancient times.
Mount Usu is 733 meters high. Its crater is formed of a lava dome and is 120 meters deep. There are several hot springs around the base of the mountain that can be visited. It has been active since at least 800 AD. The last major eruption was in 2001 when the volcano ejected ash up to 2 kilometers into the sky.
Location:  Shikotsu-Toya National Park, Hokkaido, Japan
Mount Aso is the largest active volcano in Kumamoto Prefecture on the island of Kyushu. The volcano has erupted many times since ancient times. The most recent eruption was in 2021, which caused thousands of residents to be evacuated from their homes.
Mount Aso is located about 70 km southwest of the city of Kumamoto and is considered to be one of the most dangerous volcanoes in Japan. It measures around 1592 m in height.
Location: southern island of Kyushu near the city of Kumamoto.
Mount Fuji (Fuji-san) is a volcano and the highest mountain in Japan. Also, Mount Fuji stands 3,776 meters (12,388 ft) above sea level and is the highest mountain in Japan.
Mount Fuji is a stratovolcano and sits within the Fuji-Hakone-Izu National Park, a UNESCO world heritage site. It is one of Japan's most popular tourist attractions due to its scenic beauty and its religious significance as a holy site. A climbing season operates during the months of July to September each year.
Mount Fuji last erupted in 1707, and its last major eruption was in 1707-1708. There have been several smaller eruptions since that time.
Location: Fuji-Hakone-Izu National Park
Sakurajima, located in Kagoshima Prefecture, is Japan's most active volcano. It is also one of the most accessible volcanoes in the world as tours are run to the summit every day of the year. It is the only volcano to have a cable car from its base to the top of the mountain. Sakurajima is actually a small island located just off the southern tip of Kyushu Island. The volcano is about 1117 meters tall, making it the third-largest volcano in Japan after the nearby Sakurajima and Yudaki volcanoes. It has also been nicknamed "The Erupting Mountain" due to its frequent and large eruptions over the past 300 years.
Location: Kagoshima Prefecture in Kyushu
Mount Ontake, located in Nagano Prefecture, is Japan's second-highest volcano at 3,067 meters (10,062 ft). It is also one of the most popular hiking destinations in Japan. The mountain is very popular with climbers thanks to its relatively gentle slopes and several hiking trails that offer different difficulty levels. The mountain can be climbed year-round but it is most common to climb it in the summer months between May and October.
Some Japanese mountains are considered to be sacred sites and have traditionally been used as shrines, burial grounds, or places of meditation for Japanese Buddhists. Mount Ontake was one such mountain and the women of Japan were not permitted 2) to climb it. Even in the early 20th century, the mountain was considered taboo and women were not permitted to climb it. However, this rule began to change in the 1970s when the ban on women was lifted and many young women began to climb the mountain as part of their graduation ceremonies.
Location: Gifu and Nagano, Chūbu region, Japan
Mount Asama is a prominent volcanic peak that towers over Fukushima Prefecture in central Honshu, Japan. The mountain is popular among climbers and hikers and is especially popular in June and July when the annual climbing competition is held on the mountain. The competition draws thousands of visitors every year from around the world and is one of the highlights of the climbing season.
Mount Asama erupted unexpectedly in 2014, killing 63 people. It was the worst volcanic eruption in Japan since 1792 and completely destroyed the town of Minamiaso, killing all but seven of the town's residents. Despite this tragedy, interest in climbing Mount Asama is still high among locals and visitors alike.
Location: town of Karuizawa
One of the most popular tourist destinations in Japan is the country's impressive network of bridges. Spanning both the ocean and rivers, these structures connect the various islands of Japan. These bridges are unique in that they are protected by special gates which open to allow boats to pass through during high tides. Some of the best bridges which are worth visiting are mentioned below.
Tsunoshima Bridge - Yamaguchi Prefecture
This impressive bridge is located on the island of Tsunoshima in the Japanese prefecture of Yamaguchi. The bridge is the gateway to the Tonankai National park, and it offers stunning views of the nearby mountains as well as the sea below. The bridge is 1,780 meters long and it is the second-largest bridge in japan. It was constructed using a unique double arch design which is extremely rare. For this reason, the bridge has become a popular tourist attraction.
Kintai Bridge - Iwakuni City, Yamaguchi Prefecture
The Kintai Bridge is a historic landmark located in the city of Iwakuni on Japan's Inland Sea. It spans the river of the same name and it connects the mainland to a small island called Ogijima. The bridge was completed in the year 1673 which makes it one of the oldest bridges in the world. It has a total length of 164 meters and it was constructed using a single-arch design which makes it unique when compared to other bridges in Japan. The Kintai Bridge is also notable because it is made of wooden beams. This makes it the only bridge of its kind in the entire world. It is also a popular tourist attraction in Japan.
Kazurabashi Bridge - Iya Valley
Famous for its intricate structure and beautiful natural surroundings, the Kazurabashi Bridge is a must-see attraction for any visitor to the lya Valley in Japan. The bridge spans the river of the same name and was constructed in the year 1185. The bridge is 45 meters long and is built with 8 wooden arches.
The Kazurabashi Bridge is part of the Heike Trail in Kitakyūshū, Japan. It is one of the most popular hiking routes in the region and attracts thousands of visitors every year.
Akashi Kaikyo Bridge - Honshu-Shikoku Bridge
The Akashi Kaikyo Bridge is a suspension bridge in Japan that connects the city of Kobe, Hyogo Prefecture, with the city of Awaji Island, Hyogo Prefecture. The bridge has a total length of 3,911 m (9,831 ft) and has two main cables made of carbon steel with a width of 2.5 m (8 ft) each.
The Akashi Kaikyo Bridge is the longest suspension bridge in Japan. It is also the world's second-longest suspension bridge over water at more than 18,000 ft. The bridge, completed in 1998, is part of the Akashi Kaikyo Tunnel, which links Osaka Prefecture with Hyōgo Prefecture.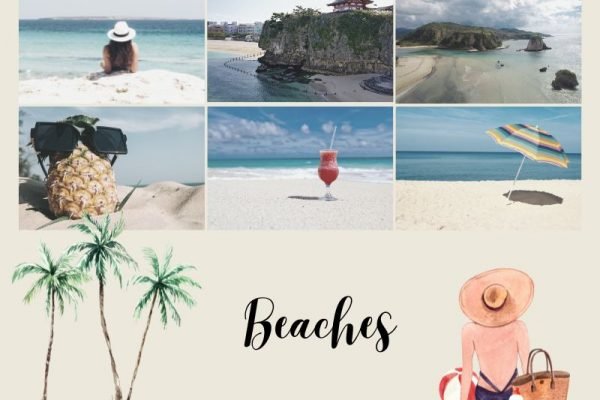 Japan has some of the most beautiful beaches in the world. From crowded, urban beaches to secluded sandbars hidden among the waves, Japan has something for everyone. Here are some of the most popular beaches in Japan.
Yonaha Maehama Beach - Okinawa
Yonaha Maehama Beach is a beach in Okinawa, Japan. It is located in Nago city on the northern coast of Okinawa Island. This stunning beach is a popular destination for visitors to Okinawa and is one of the most popular beaches on the island. It is known for its golden sand and crystal-clear waters. The shallow waters are ideal for children, so it is also a popular spot for families. There is a variety of accommodation options available nearby for those who want to spend a few days at the beach.
Shirahama Beach - Wakayama
Shirahama Beach, in Wakayama Prefecture, Japan, is a popular beach destination in Kansai. It is known for its white sand and clear waters. The beach is known for its calm waters, so it is also popular with families. There are plenty of things to do at the beach, including swimming and fishing. Visitors can also try surfing or watch the sunset from one of the many lookout points along the beach. Accommodation is available in the area for those who want to make a trip to the beach for a longer holiday.
Miho Beach is a beach on the Izu Peninsula of Shizuoka Prefecture, Japan. It is a popular beach destination in Shizuoka Prefecture and is known for its white sand and clear waters. The beach is home to a coral reef that extends right into the water. There are a number of rocks around the edge of the reef that are popular with snorkelers and divers. The waters off the beach are calm and ideal for swimming. Several shops and restaurants near the beach offer both Japanese and Western cuisine.
Especially in Japan, people prefer festivals that are deeply rooted in their culture and faith. One of the best things about Japan is that there is always a festival or celebration going on, no matter what time of year it is. More than 100,000 local festivals are held annually in Japan. A large number of tourists from Japan and outside often visit to celebrate the Plum Blossom Festival. During the cherry blossom period, it is the peak tourism season in Japan when the cherry blossom period begins, and cherry blossom viewing places are overcrowded. Highlights of the Tenjin Festival and the Chichibu Night Festival in Saitama include beautiful floats. You can enjoy fascinating weather events all the time in Japan.
The Cherry Blossom Festival which is celebrated in Japan is familiar to people all over the world. Every year many people come to Japan as tourists to see it. They may be thrilled by the sound of "sakura sakura", a traditional Japanese folk song celebrating this beautiful flower.
This Festival is a symbol of vitality, hope and renewal, and the flower of the humble plum tree has similar symbolic significance in many Asian cultures. These flowers are born out of the bitter cold of winter and remind their observers that spring is soon to come. We gradually gain inner strength and wonderful qualities, just like a flower has to go through a lot to become an object of beauty.
Cherry blossoms are compared to plum blossoms because they look alike. Both flowers range in color from light to dark pink, but the main difference between plum blossoms (uma) and cherry blossoms (sakura) is the shape of their petals, as plum blossoms have a rounded petal. Whereas Cherry Blossom has very little. Split at the end of the petal. As for their buds, plum blossoms are more rounded while cherry blossoms are oval in shape.
The blooming season of both flowers is also different in Japan. The cherry blossom season is from late March to early April in Tokyo with a much shorter period only for 6–10 days. Plum blossoms usually bloom from February to March in late winter to early spring for about a month.
Tenjin Matsuri Osaka has been celebrated in Japan every year at the end of July for over a thousand years. The first recorded festival took place in 951 when a spear was sent down the Dojima River as part of the Hokonagashi celebrations, which are still performed today. Another symbol of the festival is the number of torches and lanterns placed throughout the city and symbol of the festival is the number of torches and lanterns placed throughout the city.
Naturally, this is the first and foremost occasion for Matsuri to meet, mingle and have a good time with family and friends. It also symbolizes giving close lane to loved ones and supporting them. The afternoon already allows many young women and some men to dress up in yukta (a traditional dress). By evening, everyone takes to the streets to celebrate the festival and it becomes impractical.
These festivals take place in different regions of Osaka, with most of the festivities every year centered around the Osaka Tenmangu Shrine and the Okawa River. You can reach the festival area by train. The closest stations to Rii with different parts of the festival in different areas of Osaka.
After "fun tokyo," "riku gyo" is performed. At six o'clock in the evening, procession boats leave the Tenjinbashi Bridge, bringing the Okawa River to life with a variety of unusual vessels like the Ho-ensen, which transports the transportable Mikoshi shrine, and the Miyoshi-taiko boat, which carries drummers. There are even stage boats that remain on the sea to show the performances of Buyo and Noh, captivating the festival's audience. A mysterious sight is created at 7:30 p.m. when 5,000 fireworks light up the night sky.
Fireworks and floats are the two major attractions of Chichibu Yomatsuri. Six tableaux, one for each locality of the city, each weigh up to 20 tonnes and feature elaborate carvings and gold thread embroidery decorations. There are 200-250 people who assist with navigation and music performance. When the procession reaches Dangozaka Hill from Chichibu Park, the event ends. Men pull heavy swimmers up a 25-degree hill while fireworks explode in winter above. An estimated 7,000 eruptions add the ideal finishing touch to this breathtaking scene. On the floats, many more dances and acts are planned for the joy of the festival.
This neighborhood's Kinunotkamachi textile and clothing market. The event is now one of the three largest float festivals in Japan after 300 years of existence.
The fireworks show of the festival is another highlight. It runs continuously for about two and a half hours and gives visitors a unique chance to watch Japanese fireworks in winter. The streets are lined with stands selling festive food and sweet rice wine to combat the December cold. The primary activities of the Chichibu Festival take place on December 3. Six floats are presented in their respective neighborhoods and at Chichibu Shrine in the afternoon and evening before being pulled through the streets of Chichibu in the direction of City Hall.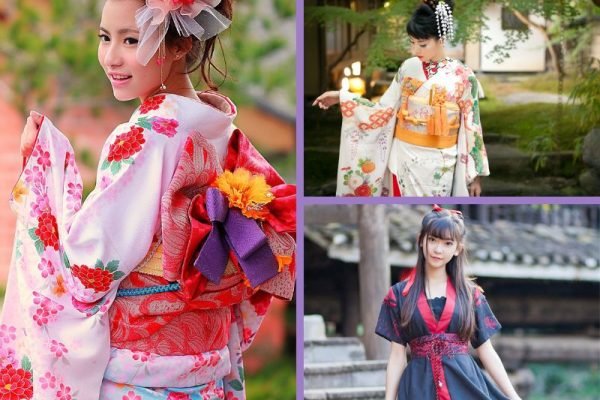 Dresses in Japan are a cultural staple, and many women feel very comfortable and stylish when wearing them. The Japanese dress code calls for women to wear skirts or dresses that reach just below the knee, and many women feel it is important to follow this custom in order to maintain their modesty. However, some women choose to show their knees during fashionable events. As a result, it is often difficult to find a dress that conforms to this standard while still looking stylish and modern. Some of the Japanese dresses are mentioned below.
The traditional kimono is worn by many Japanese people for a variety of occasions. It is worn by women and men for formal occasions, such as weddings, tea ceremonies, etc. It is also worn by Japanese men at festivals or during special events. During the winter months, the kimono is usually worn over a silk yukata or dressing gown. In the summer, it can be worn without the silk gown underneath. It is often accompanied by beautiful accessories such as ornate belts, brooches, hair ornaments, and other types of jewelry.
Traditionally, only the wealthy could afford to wear a kimono on a daily basis. These days, however, it has become much more popular amongst ordinary people. In fact, many people choose to wear the traditional kimono on special occasions as a mark of respect for Japanese culture.
Maekake is a casual dress worn by Japanese women. It consists of a short-sleeved top and a flowing skirt. The top can be made from a variety of materials, including cotton, wool, silk, or polyester. The skirt can be made from a variety of different fabrics as well. Many different styles are also available. Women usually wear this type of dress in the spring and summer.
While this style of dress is typically associated with casual wear, it can also be worn at more formal events such as weddings and parties. Some women like to dress up a maekake by adding a blazer or a cardigan over it.
This traditional dress for women originated in China and was brought to Japan during the Heian period. It was worn by ladies of high social status during that time. In modern times, the samue dress is worn at tea ceremonies and weddings. It can also be worn to important business meetings and other important social functions. Further, It has a collar and long sleeves, and it is made from a lightweight fabric such as silk or cotton. It normally has a relatively loose fit to allow for easy movement. However, it can also have a tight fit if that is the style preferred by the wearer.
Today, the samue dress has become very popular in Japan and around the world. It is often worn by women and young girls at events and ceremonies that honor traditional Japanese culture.
The Japan is considered as one of the mot safest and beautiful country. You should visit the japan to explore its traditional festivals and cultural activities as well as the famous tourist places to make your vacation one of the best memories of your life. You can dive into the beauty of its amazing natural places, ancient temples, traditional dresses, and traditional festive activities.
Also Read: Naples Italy: A Complete Tour Guide
Also Read: Geneva Switzerland: A Quick And Handy Travel Guide