Everyone wants to go ahead and make a career in the computer field because everyone wants that they should know at least one computer course or skill. It is important to learn because it is widespread across the world. The world going digital so everybody wants to make a digital career by doing computer courses.
In today's generation, mostly youngsters or student has a craze for creating web applications, and websites or coding. A lot of people have an interest in computers, but they may not know which course to choose.
Below are the best computer courses which you can choose as a career. After learning these computer courses, you can start your own startup or do freelancing can earn money in lakhs. The best thing about these skills is that you don't need any eligibility, high education background, or degrees. If any 10th or 12th pass students want to learn these skills, they can also learn and make money online.
Software and Programming Languages
If you want to develop yourself in the computer field and you have an interest in programming or want to make applications, then you can take a computer and software programming certification course.
Within this course, you can learn about computer languages like Java, C language, C++, or further Python language. By learning software and Programming languages you can create web applications or mobile applications for clients and also you can generate a good amount of income. By learning to program you can make your career as a software developer, app developer, and web developer. It is a very good skill that you should learn to make your career as an Android or software developer.
Multimedia and Animation Course
Multimedia and Animation is one of the most favored courses of the students.
In this course, you can learn about Multimedia Design, Game Design and Animation, Film Design and Animation, Basics of Animation, VFX, and VFX Pro.
After doing this course you will be able to become a Visual Artist, VFX Professional, Art & Creative Director, or Film animator and you can work in a professional position like Instructor. Print Media Video marketing, Cartoon productions are very trending nowadays. The scope of multimedia and animation is very vast and taking it as a career helps to make you more money.
Website Designing or Development Course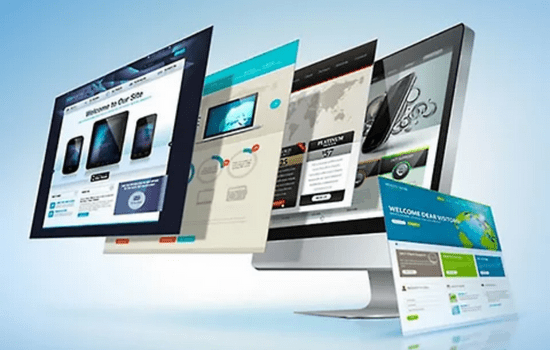 If you want to learn how to design and maintain a website, then you can take a website designing and development course.
In this course, you learn about how to make a website. Also, within this computer skill, you get to learn languages like javascript, CSS, PHP, HTML, etc. Web designing is the frontend of the website and website development is the backend of the website. Having a website in today's world becoming important for digital creators. After learning a web designing and development course you can work as a freelance or join a company and can do a full-time job. In today's world having a website is the base of your startup. You can make your career as a web designer or developer in the frontend or backend after learning the course.
Digital Marketing
Marketing is a very important part of any business. In the digital world, everybody wants to make their business online so, digital marketing is the practice of promoting a company's or organization's goods and services via online resources including websites, email, social media, mobile apps, etc. Digital marketing is also a part of marketing. The scope of digital marketing is very vast. It is also called online marketing.
Both free and paid courses are available online of this course or skill.
Digital marketing includes blogging, search engine optimization, social media marketing, social media optimization, website making, and google ads.
Digital marketing also includes affiliate marketing which is a sort of digital marketing called affiliate marketing that pays an affiliate or a commission for promoting a seller's or a company's goods or services. As a result, the business pays the affiliates and third-party publishers to drive traffic to its goods and services. It is also very good to learn about affiliate marketing or choose it as a career.
There is no eligibility criterion for a digital marketing course. Digital marketing is the best way to analyze your business. You can make your career in digital marketing as a social media expert, SEO expert, or affiliate marketer.
Also read: Best and Useful Chrome Extensions
Graphics Designing
Graphic designing is a career that is growing at 25% every year, and will soon be one of the highest paying careers.
Graphic designing means presenting creatively using images, colors, patterns, and designs. Graphics means visual art and design means to design something. A graphic designer generates computer visual designs to convey concepts that educate and motivate customers. Brochures, hoardings, pamphlets, and thumbnails create the overall layout and production design. The career of graphics designing is very vast, it is a very good skill to learn and earn by using creativity and fun. This skill is available both online and offline.
Many businesses, including those in advertising, printing, web design, etc., are in need of graphic designers. Softwares like Photoshop, CorelDRAW, and illustrator provide you with great tools to make your work easy.
Conclusion
Determine your areas of expertise and interest. Choose the best course for you. Just look at the list above and conduct some research in which you are interested.
The next important step is picking the appropriate institution if you want to learn offline. Your greatest asset is an appropriate skill whether you learn online or offline it's up to you.
Internet technology is growing very fast in today's world. And by 2030 it will be very vast. By learning these computer courses, you can grow yourself a lot in the technology field and make money up to lakhs.
When you come into the computer field, you are not learning about your field you learn about technology and much more. You have a great knowledge of technology as well as your field after entering the digital world. Technology is a very good gift to grow, we should use it to learn from it.