Getting your hands on the tools and playing with them is the greatest approach to deciding which software would fit you the most. Each piece of software is characterizable by its features, usability, performance, price, and accessibility. The advertisements, movies, logos, posters, and banners hoardings all are part of graphic design. There are many graphic designing software that we use to create visual content by using, colors, shapes, sizes, and tools. Graphic designing is basically your creativity that how could you present visual content in front of users and how the users attract towards your creativity. To do some creativity there is the top best software to learn graphic designing skills.
Each software work differently according to the needs. Below are the best softwares which we use for graphic designing and you will be able to make wonderful graphics.
Adobe Photoshop
Adobe Illustrator
Adobe Indesign
Adobe After effect
Adobe Lightroom
Coreldraw
Adobe Photoshop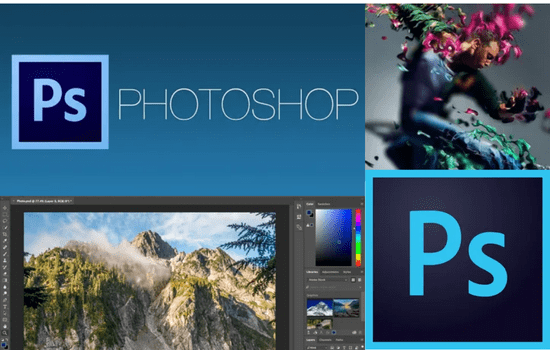 Photoshop is the world's most famous and most used software. If you are working on raster graphics then there is no better software than Photoshop. Raster graphics are those graphics in which the quality of the image contains pixels. Adobe Photoshop designs to work with images like photo editing, manipulation, and cropping.
In Photoshop, we can create image retouching, image enhancement, layer masking, image modification, digital art effect, website banners, layouts, media ads, GIFs, and posters. We can also use it for creating thumbnails.
With this software, you may do natural artwork and composition in addition to image editing. Similarly, You can set the size of your canvas, separate objects from their surroundings, make unique brushes, operate in three dimensions, and do a lot more.
Adobe Indesign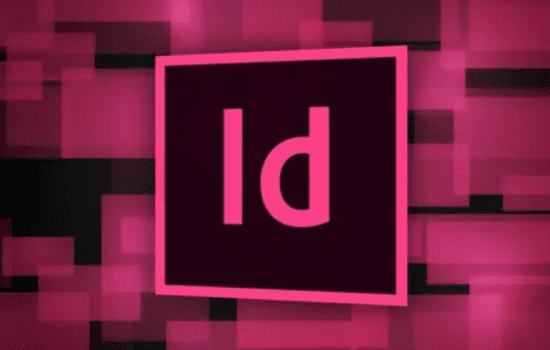 Adobe InDesign software specially made for publishing and is widely usable in the publishing industry. In Indesign, you can create designs as well as books, papers, and newspapers. It is one of the best graphics designing software.
If you have to work on a project that has a lot of pages, InDesign is a great software for that.
Indesign uses grids, layouts, and typography. We use it in both print and digital media.
In this software, raster, and vector (vector graphics are those graphics in which pixels do not come and the quality of the image remains good), both graphics can be usable. Additionally, it can publish graphics, tables, and other professional uses. It was actually a creation for the original magazine market to give high quality for both print and on-screen distribution, additionally, it has grown to become the world's top program for photographers, and designers to use anywhere to publish text and photos in any format.
In Indesign software, you can create multi-page flyers, posters, books, magazines, printing banners, brochures, business cards, presentations, and pdfs.
Adobe Illustrator
We use Adobe Illustrator to create vector graphics.
Adobe Illustrator has a lot of tools and commands to create vector graphics so that we can easily create any kind of vector graphics.
This adobe Illustrator is the best software if you want to do vector-related work.
In other words, Adobe illustrator involves logo design, icon design, clipart designs, t-shirt design, clothing design, type phrase design, business cards and posters, and infographics. Cartoons, charts, diagrams, graphs, logos, and drawings are just a few examples of digital and printed visuals that one can create in Adobe Illustrator. A user can load a photo into Illustrator and use it as a reference to trace an object in the photo. This can be usable to recolor a photo or give it a sketchy appearance. Illustrator also allows for extensive text manipulation, which makes it a valuable tool for producing postcards, posters, and other visual designs that combine text and images. These all are designs that one can create in illustrator software.
Adobe Lightroom
Lightroom is used for photo retouching. If you have to do a lot of image editing then there is no better software than Lightroom. Photographers use the lightroom a lot. For photographers who want a simple and basic editor, Lightroom is the most popular and user-friendly program. For beginners and graphic designers, it is also perfect. Lightroom is very easy to use compared to other software.
This Lightroom software helps in image editing and provides options that users to improve and edit their photographs using tools. Lightroom is more commonly used for photo editing. With Lightroom, you can easily edit digital photographs by cropping, applying filters, reducing red-eye, and boosting the color tone and color balance.
Image editing can also be used in Photoshop, but a lot of people prefer Lightroom because it has more options than Photoshop software.
CoralDraw
CorelDraw is used for layout as well as vector drawing and editing. It's a global favorite that most people use. The work of coral is the same as the work of adobe illustrator. But the user interface is different in both software.  Some people use CorelDraw and some use illustrator. Corel Draw used at some point in the creation of online and print advertisements, product designs, architectural layout designs, online sketch artists in a variety of professions, and nearly all the attractive graphics we see around us, whether on phones or magazines.
In addition, Coreldraw is famous in Indian countries and adobe illustrator is famous in western countries.
Adobe After effect
After Effects is used in motion graphics. Motion graphics are graphics that are animated. Whatever 2nd animation happens, it comes under Motion Graphic Designing.
Hundreds of effects are present in this post-production software, which is used to edit images. This software helps to blend many video and image layers into a single scene.
Conclusion
Technology has advanced greatly, and today's software is user-friendly and encourages more creative expression. The graphic designing software will be really beneficial if you learn them, these softwares help to generate great income.
There are also many web applications of graphic designing software in which we can create images, posts, banners, and logos like canva. Canva is a website that is used for creating images, logos, and banners. As a beginner or fresher in the graphic field you can start with canva or its other alternatives to create simple graphic designs.
Businesses are constantly searching for talented graphic designers to help them grow. So, as a graphic designer, you have an opportunity to create wonderful graphics. Also, you can represent your creativity via social media posts, banner designs, and infographics, or can make a portfolio. You can work as a freelancer and you will be able to generate income.
Also Read: