If you love dogs, you know how much joy they bring to their owners' life. However, dogs do not all originate from one place, dogs come from all over the world. Both owners and breeders may want to bring new breeds or Import dogs into the nation at times.
Our guide below covers all you need to know about importing dogs, including permission requirements, health and immunization records, and foreign travel with a dog.
Why Import a Dog?
However, Breeders and individual owners frequently inquire about "how to import dogs." The purebred dog industry is and has always been enormously vast and popular. This market has not only set, but it is also rising year after year in order to match customer demand.
Consider having a genuine English Bulldog, a Belgian Malinois, an American Bully, a German Shepherd from Germany, or a French Bulldog from France.
If you are importing a live animal into your respective countries for the first time, you should contact an expert about the numerous nuances, legislation, permissions, and other requirements.
What are the Requirements for Importing a Dog?
There are various prerequisites for importing a dog, according to the Centers for Disease Control (CDC). All imported pets, whether they are entering the nation for the first or fiftieth time, must fulfill these conditions.
All imported pets must be in excellent health, according to the CDC. Furthermore, dogs imported into your respective countries must have rabies-vaccinated and have a valid rabies vaccination certificate.
Imported pets must vaccinate against rabies or have a health certificate to show it. The health certificate must include the following information:
Importer Information
The name and contact information of the dog's owner.
Breed Information
The breed, color, markings, sex, age, and other distinguishing characteristics of the dog.
Vaccinations
The date the vaccination was provided, the name of the vaccine delivered, and the expiration date of the vaccine.
Veterinarian Information
The veterinarian who administered the immunization to the dog's name, contact information, licence number, and signature.
If documentation of rabies vaccination is lacking or insufficient, dogs will most likely be denied admission at any port of entry.
Dogs rejected admission into your respective country may return to their home country.
Dogs will be denied admittance if they seem unhealthy when they arrive.
Dogs who look unwell upon arrival in India may subjected to additional veterinary inspection by a licenced veterinarian at the owner's expense.
In states such as Hawaii, all imported canines must undergo a blood test within 36 months to 120 days after arrival. Requires current flea and tick treatment, as well as a five-day quarantine.
When dogs and pups are three months old, they can receive rabies vaccines. Puppies must immunize at least four months before having imported into their respective country. The explanation is that the initial rabies vaccine takes 30 days to take effect and safeguard the dog.
Is a Permit Needed to Import a Dog?
This form requests information such as the importers' contact information, the nation of origin of the animal, a physical description of the animal, the purpose for import dogs, and more. The completed application can mailed or emailed.
In addition to completing other CDC standards, this paperwork is necessary when importing a dog. Aside from these prerequisites, it is best not to send a dog that has any of the following problems:
1. Snub nose breeds: These dogs may struggle to breathe in flights or cramped areas at high altitudes.
2. Senior Pets: The stress of shipment might cause health problems in senior dogs.
3. Extended confinement: Unaccustomed to being confined for extended periods of time.
4. Aggression: Displays aggressive conduct toward strangers.
If you're flying your pet, you'll need a box or kennel. It should be large enough for the dog to stand, turn around, and lie down comfortably. Before shipping, make sure the following items packed with your dog:
A collar with ID tags and registration information.
A leash for transporting the animal outside of the container or cage.
A small bag of dog food to ship with the pet.
A tiny ice-filled bowl for the animal.
A photo of your pet with your contact details.
For dogs traveling by air, most airlines and shipping businesses need evidence of health and immunization. Documentation should be easily available, up to current, and signed by a professional veterinarian. Working with a logistics or shipping specialist can assist you in shipping a dog.
Importing Dogs for Commercial Sale
The Animal Welfare Act governs the importation of dogs for sale, adoption, or any other commercial purpose (AWA). This law enacted by Congress in 2008.
All canines imported for commercial sale or adoption must meet the following requirements, according to AWA regulations:
• Vaccinated against rabies and other illnesses such as parainfluenza virus (DHLPP), distemper, parvovirus, hepatitis, and leptospirosis.
Dogs imported for commercial sale must also be accompanied by appropriate paperwork. A health certificate signed by a certified veterinarian from the country of origin is required, as is an import permit provided by the Animal and Plant Health Inspection Service (APHIS).
The application for permission involves the person importing the dog's name and contact information, the number of dogs, the purpose for importing the dogs, and the date of purchase. APHIS to receive the necessary permission.
If you want to sell the imported dog in a location where you, the buyer, and the dog may all be present, you do not need a licence. The following are examples of situations in which you would require a licence to sell imported dogs:
Buying dogs in bulk for breeding, security, or hunting.
Retail sales of dogs in which the buyer, owner, and dog are not present at the same time.
Sales of dogs for medical research.
If you want to resell the imported dog, you must adhere to additional AWA regulations. Depending on the conditions surrounding the selling of dogs, a specific authorization may still be required.
There are three types of permits for dog sales. A Class A License is for dog breeders, a Class B License is for brokers, and a Class C License is for dog show exhibitors.
Importing Pet Food and Other Products
The FDA regulates the importation of animal feed and pet food into the United States. The FDA must inspect and authorize dog food exports. Dog food will be held if the inspection reveals that it violates FDA laws, regulations, and general safety.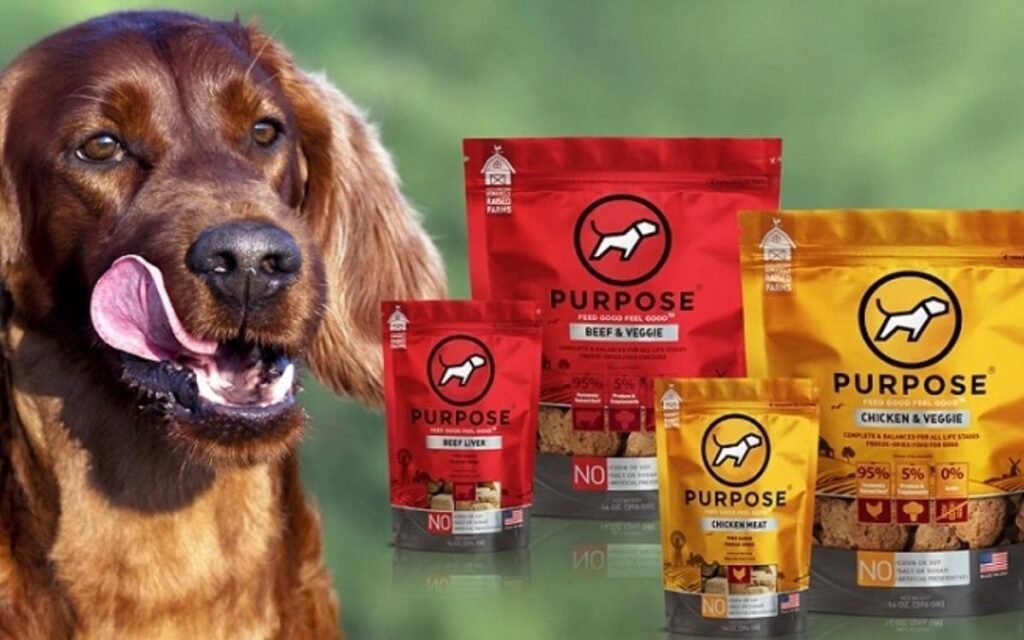 Pet food imported into the must be healthy, safe, and accurately labeled, according to FDA guidelines and regulations. In addition, the meal must not include any dangerous or banned substances.
Furthermore, because pet food is frequently composed of animal and plant components, imported cat and dog food is normally subject to restrictions and regulations.
Importing dog toys and pet products is likely to be subject to fewer controls. The following are some of the most regularly imported dog supplies:
Dog crates
Dog collars and leashes
Dog toys
Dog bowls and feeding accessories
Dog travel equipment
Dog grooming brushes
Dog beds and couches
Though there are few federal laws in place for dogs supply import, several states have suggested rules. These rules may mandate that dog products and toys comply with the following conditions:
Free of heavy metals and other potentially hazardous elements
Appropriate labeling clearly marked in English
Lab tested and approved
Importing dog food or pet supplies may need the use of a customs bond. Depending on how frequently you intend to import dogs, you can pick between a single entry and a continuous relationship. It is important to consult with a Customs Consultant to determine whether a bond is required and which bond is required.
Is a Customs Bond Required to Import a Pet?
To bring a dog into your nation, you may need to get a Customs Bond. According to Customs and Border Protection (CBP), you must get a customs bond when importing at least $2,500 in products or when the imported commodities are subject to the requirements of another agency.
Purebred canines can be expensive, thus you may achieve this monetary value while importing a dog. Furthermore, imported canines are subject to the CDC's guidelines and restrictions. This implies that when importing a dog, a customs bond will almost certainly be necessary.
A customs bond is an import bond that guarantees the payment of duties and taxes to the government of your particular nation upon the import of dogs, goods, and commodities. There are two types of customs bonds available. The choice you choose will most likely be determined by how frequently you import items, in this example, dogs.
• Single entry bonds
• Continuous entry bonds are examples of custom bonds.
The distinctions between the bonds are pretty obvious. A single entry customs bond covers a single import consignment into your nation. A continuous bond is good for a year and covers all imports into your nation. inside a year The sort of bond you use to import dogs determined by how frequently you intend to import.
It's crucial to remember that if you're dealing with a licenced Customs broker to import dogs, you may be able to use the broker's bond. Any queries you have concerning single entry and continuous bonds may answered by a Licensed Customs Broker.
Traveling Internationally With a Dog
If you are leaving your home country with your dog, you must follow CDC dogs import requirements when you return. There are several reasons why you could cross the border with your dog.
Maybe you're planning a family trip to Canada and want to bring the dog. Perhaps you'll need to take your service dog on an international vacation. The CDC suggests that you verify with your respective country's embassy or consulate in the country you will be visiting to ensure that you are abiding by all of the country's rules and regulations. Additionally, the CDC suggests that you verify with your particular national agency to ensure that correct export processes are followed before leaving the country with your dog.
These regulations are in place to safeguard your pet and prevent illness transmission. If you drive your dog beyond US borders into Canada or Mexico, you must follow the same CDC dogs import guidelines requiring evidence of rabies vaccination and a health certificate upon your return.
When traveling with your dog, you must also adhere to the same CDC standards regarding rabies vaccinations and certification. Airline dogs have generally transported as checked luggage. If your dog does not require quarantine upon admission, you would pick up your dog at baggage claim with your luggage.
You will next proceed through customs and, if necessary, recheck the dog and baggage for the aircraft to your ultimate destination. When traveling through customs, you must declare your dog on your declaration form.
Registering Imported Dogs
Dogs can be certified if they satisfy the following requirements:
Are of an acceptable breed.
Were registered in their place of birth with an approved Foreign Registry Organization; and
Their application includes a certified copy of the dog's three-generation pedigree.
International registration demonstrates the same ownership.
Before the dog may registered, it must recognised by a microchip or tattoo.
The CDC has no extra rules in place for pets used for breeding or commercial purposes. However, all regulated vaccinations judged to required must delivered regardless.
Health Concerns for Imported Dogs
Dogs from screwworm-affected nations must adhere to strict import regulations in order to enter your country. Screwworms, also known as New World Screwworms (scientific name Cochliomyia), are blowfly larvae that infect warm-blooded animals such as livestock, dogs, and humans.
These worms have most commonly seen in South America. Screwworms provide a substantial health risk to both animals and humans because they may consume flesh and cause severe illness.
If you are importing a dog from a nation where screwworm is present, you must examine the dog for screwworm within 5 days of the anticipated shipping to your country. The veterinarian inspecting must issue certification and clearance.
Depending on the circumstances, there are two certificate choices. If a dog is confirmed to be screwworm-free, it must be verified. If the dog is confirmed to be screwworm infested, it must be documented that the dog was held in confinement until the screwworm was treated and cleared before the dog leaves the region for your respective nation.
Importing dogs from countries where tapeworms are present is subject to extra regulations. Shepherds, collies, and other dogs employed to handle imported animals must examine and quarantined in accordance with the same requirements outlined above.
This is to guarantee that they are tapeworm-free before entering the nation. This prohibition does not apply to canines imported from Central America, Mexico, Canada, or the West Indies.
Importing Unimmunized Dogs
Under some conditions, an unvaccinated dog may be imported. An unimmunized dog has not had the rabies vaccination, was vaccinated when it was less than three months old or was vaccinated fewer than 30 days before arrival in your home country, according to the CDC.
To bring an unimmunized dog into your nation, you must apply for a specific import authorization. Only if specific requirements satisfied will the CDC give an unimmunized dog permit. The permit permits unvaccinated canines to enter your nation.
The CDC states that the special import authorization contains a confinement agreement. This agreement converts the permission into a legal document declaring that you will restrict your dog until he has properly vaccinated against rabies. The CDC defines confinement as keeping the dog indoors and separated from people or other animals.
When the dog is not in isolation, he must keep on a leash and muzzle. The CDC accepts online applications for unimmunized dog permits. You must apply for one permission for each dog imported. Although You must apply at least 10 business days before your dog is due to arrive in your nation.
Because no permits are provided upon arrival, it's a good idea to seek one when you book your dog's journey. Allow adequate time for the permission to issue. The CDC only issues an unvaccinated dog permit if specific requirements satisfied.
Also read: When to Vaccinate Your Cat and Dog
Criteria
It includes the previous residence of the dog, the number of dogs imported, the frequency with which the importer imports dogs, the length of time the dog will stay in your nation, and other considerations.
It is critical to understand that the CDC will only issue licences for unvaccinated dogs to residents and tourists staying in the country for more than 30 days. Because it takes 30 days for a dog to get completely vaccinated against rabies, the CDC will not issue a permit for canines living in your nation for less than 30 days.
Moreover, If the CDC authorizes your unimmunized dog permit, the certificate will emailed to you. Take note of the certificate's expiration date. If your travel or import plan changes, you must tell the CDC so that your certification may updated.
Also read: Best Dog Food For Allergies
Dog Food: Best Brands & its Benefits