Shoes, gym bags, gear bags, lockers, and closets may all benefit from freshening up with Sneaker Balls Shoe Deodorizer, and Freshener Balls. Sneaker Balls are an important foot care tool because they are sized and made to fit in tight spots where other fresheners won't fit.
The balls include a quick-twist mechanism that unlocks vents and lets out a specially created fresh and clean fragrance. When not in use, twist your Sneaker Balls to seal the vents, preserving their freshness and lifespan. Depending on usage, the scent can last up to 90 days. All shoes, from children's to adults, can fit in Sneaker Balls Shoe Deodorizer and Freshener Balls, which efficiently refresh athletic shoes, daily shoes, gym bags, and other items.
Your feet sweat when you carry the pair for an extended period of time, and the moisture is trapped inside the shoes, generating an unpleasant odour. You attempt to keep as far away from the shoes as you can since the scent bothers you so much. Despite your best efforts, the unpleasant smell on your sneakers always seems to return.
What are Inside Sneaker Balls?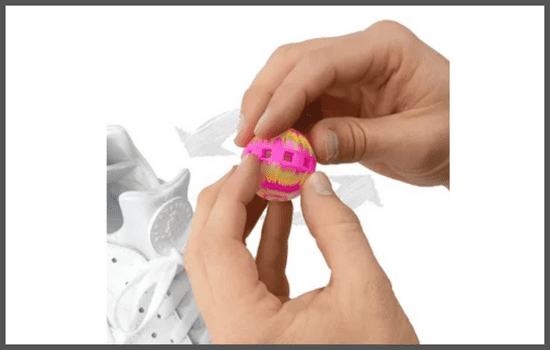 Depending on the manufacturer and the type of chemical they use to make sneaker balls, you can find various substances inside sneaker balls.
Potentially sodium bicarbonate, commonly known as baking soda
Cyclodextrin
And perfume to add fragrance
How do Sneaker Balls work?
The sneaker balls do not dry the shoes of sweat. They combat the unpleasant odour and give freshness to the dull sneakers. The sneaker balls absorb all of the bad odors from your shoes and release freshness, much like a room freshener.
When the sneakers are left alone after use, the odour becomes more noticeable. You will experience less odour in your shoes if you store them outside. However, storing the shoes in a closed closet increases their odour and makes them less convenient for use the following time. Unfortunately, the majority of people who wear sneakers store their shoes in crowded spaces.
You can't expect your sneakers to smell like flowers after a whole day of walking, running, sweating, and wearing them. Therefore, outside help is required to keep the sneakers in good condition and wearable for future occasions.
Most likely, you've used an air freshener in your room, filling it with aroma and getting rid of any bad odours. The same principle applies to sneaker balls, which we keep in our shoes to serve as air fresheners and get rid of odours.
Overnight, place a sneaker ball in your shoes to get rid of the odour. Twist the shoe ball a little to make it usable once more. The lifespan of a sneaker ball is six months, which is a very long time.
Also read: Nike Zoom Shoes
Best Sneaker balls
Most commonly, the shoe balls are made of absorbent materials like cyclodextrin, baking soda, or charcoal. Here are the best sneaker balls you can buy online.
Sof Sole Sneaker Balls Shoe Deodorizer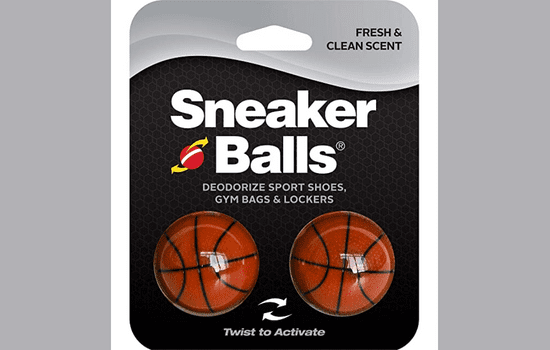 Shoes, gym bags, and lockers can all benefit from having shoe deodorizer balls to get rid of odor-causing bacteria and other foot odours.
Small, circular form to fit in small, dark spaces where conventional air fresheners can't reach and absorb scents.
When quickly twisting, a carefully created fresh and clean aroma is released, when not in use, the container is closed to maintain freshness.
Effectively combats odours in sneakers and everyday footwear as well as gym and gear bags; fits in all shoe sizes, even those for children.
comes in a pair, each ball is 1.5 inches in diameter, and depending on how often you use them, the fresh aroma can last up to six months.
Eco-Fused Deodorizing Balls for Sneakers
Successful Gets Rids of Odours These quality deodorizing balls will successfully get rid of offensive shoe odours. It works well for tennis shoes, tennis cleats, golf shoes, boots, school shoes, sneakers, and children's shoes.
Dimensional and Lightweight It is simple to position and transport due to its spherical shape. Eight balls with a 3.9 cm diameter are included in each bundle. You can use these deodorizers to clean your cars, lockers at school, gym bags, house closets, office cupboards, and linen drawers.
Place the ball in the desired location, spin it to release the fresh smell, and then wait a few hours. Twist it once more to close it after you are through using it. Use it as often as necessary and store it safely.
Odor Drops Shoe Deodorizer Balls for Neutralizing Odor and Refreshing Sneakers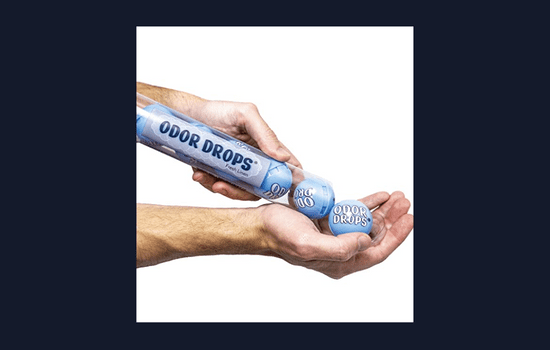 Premium Sneaker Ball Deodrizer Balls to get rid of odour and bacteria that cause odour. Perfect for use as a car air freshener as well as on shoes, boots, garbage cans, lockers, and gym bags.
The deodorizer balls are simple to operate and fit into any pair of shoes thanks to odour drops spherical design.
Lock, twist, and let go: To unlock the vents, simply twist the two hemispheres; then, drop the balls into your stale footwear. It's that easy!
Storage is now simpler than ever thanks to our cylinder packaging tube! Simply relock the hemispheres after removing the shoe deodorizer balls from your sneakers and keep them in the package tube. By doing this, you may be sure that your Odor Drops are always effective and fresh for the next shoe smell.
How to use Sneaker Balls?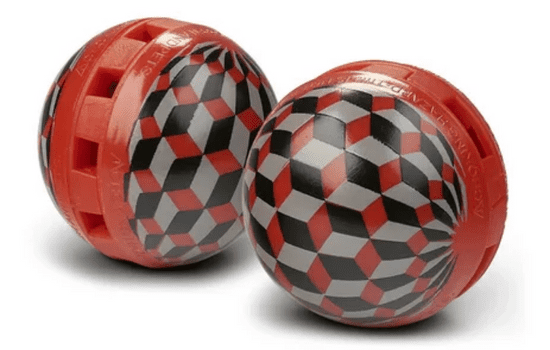 The easiest way to freshen your sneakers is with sneaker balls. High-quality sneaker balls from various manufacturers are offered in the market in a range of smells and perfumes. You can choose a perfume and bring a single sneaker ball or a pack of several balls for your sneakers, depending on your preference. Get access to anyone if you're startled by the variety of smells, as they are all recent enough to freshen your shoes.
It's time to put the shoe balls to use now that you have them. To use the balls, simply twist open their cover. When you arrive home and take off your shoes, don't forget to put a sneaker ball overnight inside each pair of shoes. Because the odor remover balls are so powerful, the smell in your shoes will go quickly, leaving you to wear them the following day. Never forget to take the balls out of your shoes before wearing them, either.
Conclusion
No longer are you afraid to take off your shoes in the middle of a crowded place? The days of being afraid to put on your sweaty sneakers again after a single use are long gone. The cool sneaker balls will take care of you. You may put an end to smelly shoes by having the simple yet clever shoe hack on hand.
Also Read: How to Choose best Sweat shorts
Also Read: Skipping Rope Benefits