Gangtok, a "hilltop," is without a doubt one of the most beautiful hill stations in the country. With the ideal blend of everything from a fusion of ethnic diversity to urbanization. So, Gangtok is a vibrant and busy places of northeastern beauty. It has a spectacular place to explore that is Mount Kanchenjunga, the world's third tallest mountain peak. Gangtok, like everything else around it, is rich in natural beauty and has a variety of natural attractions as follows:
M.G. Marg: A Thrilling Destination
You won't regret going to M.G. Marg if you want to do some local sightseeing in Gangtok. M.G. Marg is regarded as Gangtok's town center and is home to several amazing eateries, eating establishments, and cafés. One of the most decadent things to do in Gangtok is to eat mouthwatering food at the two most well-known establishments, 9INE Native Cuisine and Bakers Cafe on MG Marg.
Tibetan food is one of 9INE Native Cuisine's most well-known specialties. So, Momos, the Sikkimese Set Meal with Chicken, Fermented Soybean, Dim Sums, and Mushroom Kachi are among the specialties you may savor. It is a must-visit restaurant in Gangtok that specializes in Asian, Tibetan, and Nepalese cuisine.
You may have your favorite beverage at Bakers Cafe while sitting at a table by the window and seeing the lovely valley outside the glass window. Strong espresso, cool lemon iced tea, croissants, baguettes, paninis, pizzas, hot dogs, and pastries are all popular menu items at this quaint Western-style Cafe.
The town's hub, Mahatma Gandhi Road, is easily reachable from all points in Gangtok. Significant landmarks include 9INE Native Cuisine and Bakers Cafe.
Optimal Season to Visit: October through December
Lachung: The Most Beautiful Village of Gangtok
Lachung is situated at an elevation of 9,600 feet at the confluence of the Lachen and Lachung Rivers. It translates to "little pass," has an Indian army installation there and has been called Sikkim's most scenic settlement by visitors from abroad. It is a charming and unusual Sikkim village, has mostly frequented by hikers, photographers, and thrill-seekers. But trust me when I say that this village's atmosphere cannot be described in words; it must be experienced.
The closest airport to Lachung is Bagdogra Airport, which is situated 125 kilometers from Gangtok. Skiing at Phuni, close to Lachung, and the Lachung Monastery are top attractions.
Best Season to visit: October through June
Khecheopalri Lake: Get a Divine Vibe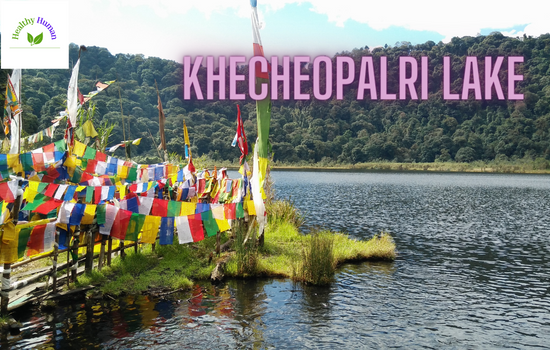 Khecheopalri Lake, situated at a height of 6,000 feet, is revered and regarded as a sacred lake that grants the wishes of its followers. A thronging multitude of locals and tourists gather on the 15th full moon day of the first lunar month, which falls in February or March, to give mass prayers. The warmth of the Gangtok residents and the atmosphere, in general, will astound you.
Treks around the surrounding areas, a trip to a Lepcha hamlet, and a chance to see examples of local customs and culture are the main draws. The lake is 34 kilometers from Pelling town.
February through March is the ideal time to visit.
Phurchachu Reshi Hot Spring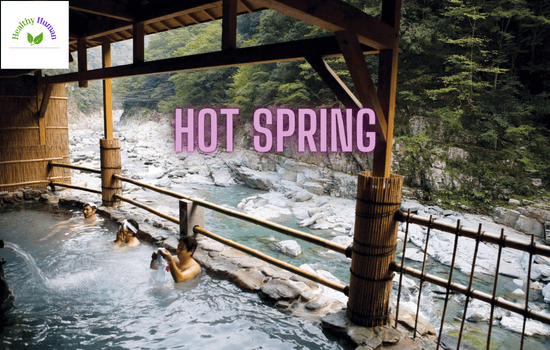 The Kadosangphu cave is close to the Phurchachu Reshi Hot Spring. From Gangtok, it is around 135 miles distant. The sulfur-rich, therapeutic water spewing from the hot spring offers therapeutic significance. Visit this location and have a blast there with your friends and family. Avoid diving into the ocean without first consulting the authorities. Enjoy yourself, by all means.
How to get there: The spring is located around 20–25 kilometers from Gangtok, 6 kilometers from Legship, and close to Reshi. Up to a certain point, you may get here by taking a cab; beyond that, you must walk for 15 minutes.
December through February is the ideal time to travel.
Saramsa Garden: An Ideal Picnic Location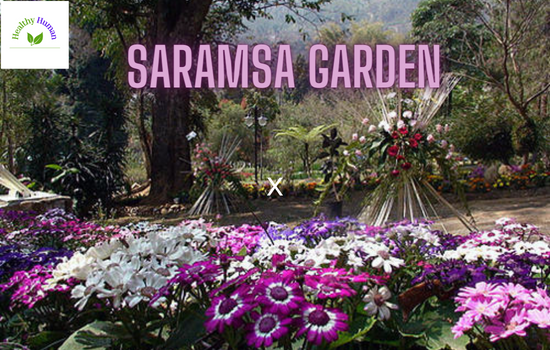 It's the ideal location for families. Nothing better than this beauty of nature. Saramsa Garden is a place for picnics and recreation that is overseen by the Sikkim Forest Department. In addition to providing a beautiful view of the River Rani and the surrounding hills, the garden has numerous unique and uncommon plant species. It is ideal for a short picnic with children and a relaxing family vacation. Later on, you may thank us.
Hours of operation: Monday through Saturday, 8 AM to 6 PM.
How to get there: From the city center, a cab will transport you to the Saramsa Garden and drop you off there in around 45 minutes.
Best Season to Visit: November through May
Also Read:- 9 best Kufri Hill Station places to visit
Himalayan Zoological Park: A friendly place for children
Padmaja Naidu Himalayan Zoological Park should be on your schedule if you are traveling to Gangtok with kids. Pandas, Himalayan black bears, snow leopards, Tibetan wolves, Himalayan palm civets, huge Indian civets, and a variety of other creatures are among its most well-known inhabitants. Together with your loved ones, you'll have a blast there. To guarantee the safety of both you and the animals, maintain a respectful distance from them and avoid feeding them.
Opening from Monday through Saturday. Timings are from 9 AM to 4 PM.
How to get there: The park is located in Bulbulay, around 6 kilometers from Gangtok. Along a narrow route, directly across from Ganesh Tok, lies the entrance to the Himalayan Zoological Park. To get here, you may take a cab.
The best months to travel are February and March.
Banjhakri Falls: A Destination for Couples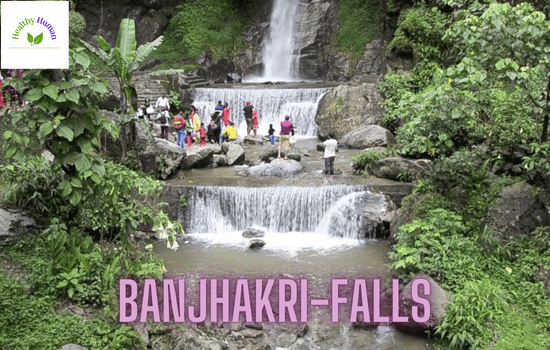 Tourists and locals alike enjoy taking day picnics at this 100-foot waterfall in a park close to Ranka Monastery. Everyone who enjoys the outdoors and the water should give it a try. Make sure you bring your special someone along so you can take lots of pictures of the two of you next to the waterfall. In fact, couples frequently come here for their wedding picture sessions. So be sure to come here!
Opening times are 8 AM to 6 PM, Monday through Saturday. The location is 7 kilometers from Gangtok SNT Bus Station. Ban Jhakri Falls Energy Park is a popular attraction.
Optimal Season: October through February
Khangchendzonga: A True Gem of Gangtok
For the greatest views of Khangchendzonga, travel to Gangtok. For those of you who don't know, Khangchendzonga is the third-highest mountain in the world. One of the most significant spots to see in Gangtok Darjeeling, originally thought to be the tallest mountain in the entire globe before Mt. Everest's height was revised. One of the greatest locations for photography is Tashi Viewpoint and Singhik View Point. So, bring your Polaroids to this location and capture some lifelong moments. Additionally, get here before sunrise or sunset to experience the sky in all its glory.
Open from Monday through Saturday.
How to get there: The Khangchendzonga National Park is located around 221 kilometers from the nearest train station, Jalpaiguri. Goeche La, Dzongri, Khangchendzonga National Park, and Khecheopalri Lake are the main attractions.
April and May are ideal months to visit.
Nathula Pass: The Best Roads for Motor Vehicles
Nathu-La, which is 14,450 feet above sea level, is a key route between India and Tibet. It is one of the most significant tourist destinations in Gangtok and passes past the tranquil Tsomgo Lake. It is a well-known adventure destination since it features one of the highest motorable roads on the whole globe. The height of Nathula Pass is 4310 meters. One must get entry permits from the zonal office in order to visit Nathu La because of access to this limited area. The splendor of this location will wow you.
Opening times: There aren't any formal opening times. From Wednesday through Sunday, the pass is accessible to the public.
How to get there: For Nathula, a shared car would cost around INR 900 per person during high seasons (such as April to June and October to November). The international boundaries, motorcycling, and seeing the Chinese military in action are the main attractions.
May through October is the ideal time to visit.
Tsomgo Lake: A Glacial Wonder in Gangtok
Tsomgo Lake or Changu Lake is a glacial wonder in the highlands of Sikkim and one of the many beautiful spots in Gangtok. It is situated off the Gangtok Nathu La highway at a height of 12,400 feet. The lake's blue water, enchanting surroundings, and tranquility of the area are all quite captivating. Tsomgo Lake is one of many stunning sites to explore in Gangtok that you should not miss. The mesmerizing beauty of this location and the friendliness of the Gangtok residents will astound you. It is on the inclining Jawaharlal Nehru Road, which goes all the way to Nathula Pass.
Major highlights include yak and mule rides along the lake, tea and steaming instant noodles in quaint restaurants, ice skating, and river walks in the winter.
January through March are the ideal months to visit.
For a wonderful hill station vacation, Gangtok is undoubtedly a very gorgeous location in North East India. This site is intended to allow you in capturing a memorable Gangtok tour. Explore this heaven on earth by traveling to Gangtok!