Body butter is however a thicker more intense hydration. It usually contains a high amount of oil such as cocoa butter, and shea butter vitamin E and because of this it can kind of give intense deep hydration for several dry or chapped skin. Because of that, it can be dense at room temperature. It is a lot thicker it does not absorb as quickly and is very helpful during climate changes.
The most famous and commonly used body butter is Shea butter. Shea butter is a type of fat derived from the nuts of the shea tree. It has an off-white or ivory color and is solid at warm temperatures. Shea trees are native to West Africa, and the majority of shea butter still comes from there. Shea butter extracted from the nuts of karité trees, which grow in the Sahel region of Africa, which stretches from West to East Africa, from Guinea and Senegal to Uganda and South Sudan.
What are the Benefits of Body Butter
Body butter is the natural way to overcome form lot of problems like:
Body butter prepares from plant oil and extracted fat from it. This natural component of body butter makes it a good moisturizer. If we also focus on the ingredient of moisturizers which we are using we found even in moisturizers this used.
This provided hydration to the skin
Body butter is a jelly-like substance that provides hydration to the skin also. This is thicker than any hydrating cream or gel.
Natural way to reduce wrinkle, acne, crack heal problems
This has anti-inflammatory properties also. This helps in many skin problems like acne, and wrinkles, also in crack healing.
Helps in many hair problems like dry scalp, itchiness in the scalp, and increased hair growth
Generally, during the change in weather or in winter, we face dandruff issues. This is due to the dry scalps. Or maybe our scalp does not get proper nourishment. Body butter even helps in this also we can directly apply it there and this helps to overcome it naturally. Even this is effective to get rid of itchiness.
The best way in healing Sunrays, red marks, rashes
The body butter also has some properties which help to protect us from UV rays. This does simply not apply sunscreen but on a minor level, this gives that benefit also. Even this also helps to reduce sunburns.
Make skin soft and brighten
This is the most favorable benefit of body butter. Generally, we face the issue of darkness in the knee area, elbow, back side of the neck, etc Even this helps in that also. Directly applying this not even reduces dark spots but also makes it more bright.
The best way to reduce scars, folds, and stretch marks naturally
This can directly apply to scars, folds, and stretch mark areas. However, regular use of this gives results. The beneficial thing is this has no limit for a particular skin type. On any skin type person can sue this.
What is the difference between Body butter and Body lotion?
Body lotion: A body lotion is a combination of oil and water. This can absorb very easily by the skin. It is greasy and you can easily use it on the go. Usually, people who have oily skin type also need some kind of lotion to moisturize the skin.
Body butter: Body butter is a thick cream that is extremely hydrating. It can aid in the protection of your skin against dryness as well as rough or patchy skin. Body butter contains naturally derived butter such as cocoa butter, shea butter, or mango butter.
Bottom line:
If you are looking for intense hydration you can go for body butter. They will give you the best band for your huck if you have severally dry or chapped skin.
Shea butter is the most famous and commonly use body butter. There are several reasons to use it. Even Girls are adding it to their skincare daily routine also. Some important things about Shea butter are:
What is Shea Body Butter Benefits on Skin
Shea butter is fat which extracts from the Shea tree. Parts of the shea tree have traditionally famous for their anti-inflammatory and pain-relieving properties. Which have used to treat conditions such as ulcers, nasal congestion, and, predictably, skin problems. Shea butter is still primarily produced in this region, but it is now primarily valued for its proven skincare properties.
Also Read :- Surprising Benefits of Massage Therapy
Top 10 benefits of Shea Body Butter
It Moisturise skin naturally
Shea butter is a very good moisturizer. The best thing is this is suitable for every skin type. That is why this is the part of my daily skincare routine also. Most girls are using this for healthy and naturally glowing skin.
Shea butter includes in many face moisturizers and body lotions for a reason. It acts as an emollient, softening and hydrating the skin. Because it contains a variety of fatty acids, such as linoleic, oleic, palmitic, and stearic acids, it is a good source of energy.
It has anti-oxidant property
The best benefit of Shea butter is this has anti-oxidant properties. This is the reason that is why this provides a natural glow on the skin. And this is also used in man anti-aging skin products.
This is good for Reducing Stretch Marks
During pregnancy, heavy weight lifting, sudden aging, and sometimes cramps also give stretch marks. So, this body butter helps to reduce stretch marks naturally. Applying this with a regular routine helps to reduce permanently.
It is good for hairs
Dry scalp causes dandruff. Shea butter has efficient moisturizing properties. When this applies to the scalp it provides moisture to them. Especially, We can also use this As a lip balm. I am also using it this really gives results.
Helps to reduce crack heals
This can directly apply to crack heals. However, when this applies to that area and starts to heel the crack. This ingredient is also commonly found in scar-healing products because its high fatty-acid content softens scar tissue and may hasten the healing process.
According to research published in the journal Wounds, it may be especially effective in preventing the formation of keloid scars, which are raised, red, and rubbery scars. This, like many of the known shea butter benefits, is most likely due to the ingredient's emollient properties.
Anti-inflammatory property
Shea butter has anti-inflammatory components which Help in reduce burns and redness. Just like the redness of a mosquito bite and ant bites. This naturally helps to reduce that.
According to research published in the Journal of Oleo Science, shea butter contains anti-inflammatory compounds that make it ideal for soothing and nourishing irritated skin. According to the Hong Kong Medical Journal, it's now commonly found in products that help heal inflammatory skin conditions like eczema and psoriasis, as well as those that soothe sunburns. Furthermore, shea butter is thought to have mild sun protection properties — though not powerful enough to replace sunscreen. Nonetheless, shea butter may be sneakily adding moisture to your sun-protective products.
It helps to protect us from Ultraviolet rays
This is clearly mentioned in the label also. This helps to protect us from Ultraviolet rays. Although this does not mean skipping your sun's cream in general this has this property also. On regular basis, if not going for long in contact with sun rays. We can use shea butter only but if we need to go for a long time, we should apply sun's cream also. This has SPF which gives an additional benefit of protection from UV rays.
This can use as body lotion also
Somehow if read the ingredients of body lotion we can simply find Shea butter is used in Body lotion also. This plays an important role because of the moisture we get by applying moisturizer. That is because of the presence of Shea butter. For dry skin people, this helps moisture for a long time period.
This helps to free from Acne problem
Acne sufferers can also benefit from shea butter! Although healthy food is also very important But what good is shea butter if your skin is already oily?
Note: When skin is dry, it tends to overproduce sebum, which can clog pores; shea butter breaks this cycle by preventing skin from drying out in the first place. Don't be concerned about shea butter causing oily skin — there's no evidence of this! However, there is only limited evidence that shea tree bark is antibacterial. According to the Journal of Pharmacology and Toxicology, this could imply that shea butter has acne-fighting properties. Not bad for only one ingredient!
Note: For better results, before applying Body butter we can also use turmeric soap for effective results.
How Do You Make Use of Body Butter?
Applying body butter after your daily shower or bath is the best way to use it. After your daily shower or bath, pat your body dry with a towel. As a pro tip, leave a small amount of moisturizer on your skin and avoid completely rubbing or drying it.
Then, gently massage a generous scoop of body butter into your skin with firm, broad strokes until fully absorbed. Avoid using too much at once, and remember that you can always apply another layer on top if your skin needs extra moisture throughout the day.
Pay special attention to your elbows, knees, hands, and feet when applying body butter. These are all areas that are more prone to dryness, so a generous layer of body butter will help nourish these problem areas greatly.
Some Other Types of body butter
Cocoa butter lotion
Cocoa butter lotion can replenish skin moisture and form a barrier to prevent moisture loss. In comparison to other oils and creams, cocoa butter absorbs well without leaving skin greasy. Cocoa butter, on the other hand, helps skin retain its elasticity and tone.
Whipped Body butter
Important Takeaways Body butter is a thick cream that is extremely hydrating. It can aid in the protection of your skin against dryness as well as rough or patchy skin. Body butter is typically made up of naturally derived butter such as cocoa butter, shea butter, or mango butter.
Tree hut body butter
A non-abrasive, gentle exfoliator is essential for removing dead, dry winter skin. This year's top pick is Amazon's best-selling body scrub. After just one use, the Tree Hut Shea Sugar Scrub has saved my skin, leaving it soft and exfoliated. On Amazon, the body scrub has over 72,000 verified ratings and 4.7 stars.
Whipped shea butter
Eczema, dermatitis, and psoriasis may benefit from its use. The anti-inflammatory properties of shea butter help to soothe skin and relieve itching. This could be especially beneficial for inflammatory skin conditions like eczema and psoriasis.
Trader joe's brazil nut body butter
It easily absorbs into the skin, helping to condition, soften, and smooth the skin while also preventing dryness. Brazilian nut, shea, and cocoa butter are moisturizing Community Trade ingredients. A rich, creamy all-over body lotion.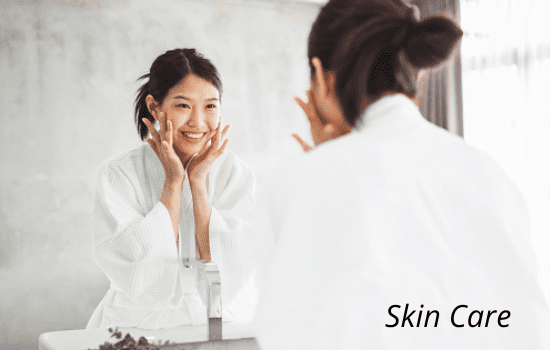 Brazil nut body butter
You guessed correctly if you're thinking of Sol de Janeiro's Brazilian Bum Bum Cream. For a variety of reasons, the ultra-moisturizing body cream is a fan favorite. Aside from its divine scent (which smells like a tropical vacation to Brazilian beaches), the OG formula is also praised for its tightening and skin-firming properties.
Queen Helene cocoa butter
It is recommended as an effective facial moisturizer for day or night use because it helps reduce the appearance of dry skin wrinkles, lines, and crowfeet while restoring and maintaining the skin's essential moisture balance.
Josie Maran body butter
It absorbs quickly into the skin, intensely hydrating it and leaving it with a dewy glow. In just four weeks, Argan Oil has been clinically proven to improve skin hydration, and smoothness, and visibly reduce course lines and wrinkles. Argan oil benefits your skin from head to toe, including your hair and nails.
Brazilian bum body butter
Antioxidant-rich ingredients like Guaraná Extract and Aça Oil help protect your skin from environmental damage. Infused with Brazil Nut Oil, the world's most selenium-rich food, to support the skin's natural ability to protect itself while imparting a healthy-looking glow.
lotion bar
A lotion bar is a solid block of lotion that you can use to moisturize your skin as part of your personal care routine. Lotion bars are typically made with natural ingredients that remain solid at room temperature but melt slightly when exposed to body heat, allowing the lotion bar to be applied as needed and stored in a reusable container.
Conclusion
In this busy and hectic lifestyle, we are facing lots of problems. While talking about skincare we have lots of options but we need to choose which one is for us. Body butter is the best one to add to the skin care routine Because this is not limited to a particular skin type. This is a natural way to have healthy, glowing, and attractive skin. So, If you are having sensitive skin then this can be a good choice.