Texas is the second largest state in the United States. Also, it offers many attractions for tourists like museums, restaurants and beaches. This place is full of art, culture, and traditions. If you come to visit these places, you will see so many attractions here. Castles in texas are also one of the special and beautiful attractions. These palaces attract tourists with their history, fun, and their structure. Also, in some of these palaces, parties and marriages are also organized. So here we are going to mention the best and most amazing castles in texas that you will love.
Old Red Museum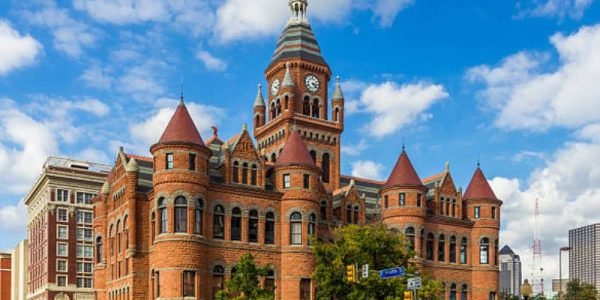 Location- 600 Commerce St, Dallas, Texas
Timing- 9 am to 5 pm
The Old Red Museum is a government building that was built in 1892. It has been constructed many times but it has never lost its original shine. The iconic and special attraction of this building is the 90 feet tall clock tower. The Old Red Museum was the site of the first courthouse. The museum has a variety of exhibits related to the history of Dallas and the exhibits are updated every year to make it interesting. Inside this museum, more than 100 glass windows and unique architecture, including a grand staircase, are to be seen and it is one of the best castles in texas.
The Victoria Country Courthouse
Location– 101 N. Bridge St Victoria, TX 77901
Timing– 8 am to 5 pm
The Victoria Country Courthouse was built in 1892. This grand building is made of stone and granite Romanesque Revival style. It has a beautiful clock tower and beautiful gables to add to the charm. Many people consider the Victoria County Courthouse to be the most beautiful courthouse in Texas.
Capt. Charles Schreiner Mansion
Location-216 Earl Garrett St., Kerrville, Texas
Timing- 10am to 2pm
The Captain Charles Shriner Mansion is located in Kerrville, Texas. It is listed as a Historic Texas Landmark due to its surprise designation. Historic Kerryville Castle is available for rental for private events. It was built in 1879 by Captain Charles Schreiner, a Texas Ranger, and former Confederate States Army soldier. As a result of his success as a merchant and rancher, he resolved to build the most amazing palace he could imagine. It has two levels, six bedrooms and lots of Italian and German influences. However, It is now known as the Hill Country Museum at Schreiner University and it was a wonderful house from the time it was built.
Bishop's Palace
Location- 1402 Broadway Avenue J, Galveston, Texas
Timing- 10am to 6pm
Gresham House, also known as Bishop's Palace Castle, is a National Historic Landmark in Texas. However, Galveston is the site that was built for Colonel Joseph Gresham and his wife. The architecture and design of this place are very amazing as well as this palace is made more beautiful by the wild green trees.
Castle Avalon
Location- 10900 TX-46, New Braunfels, Texas
Timing- 10am to 6pm
Castle Avalon is located in the city of New Braunfels. This palace is considered a well-known palace for weddings and parties in the Sundar Castle States in Texas.
The windows and balconies of this palace make this palace more beautiful and wonderful and are built with stonework. Also, there is a well-organized tree around it. Also, The palace's interior is home to a beautiful ballroom with stained-glass windows, stunning stone sculptures, and other one-of-a-kind furnishings. The property has enough room for indoor and outdoor weddings, parties, vacations, and business activities.
Maverick Carter House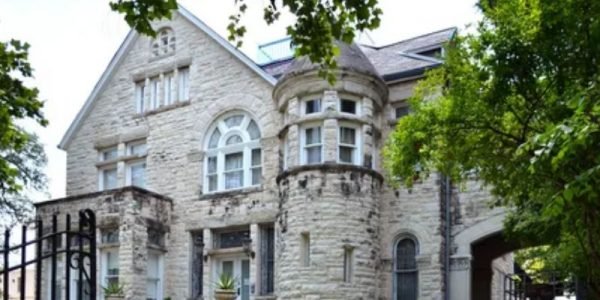 Location– 1327, 119 Taylor St, San Antonio, Texas
One of San Antonio's few remaining structures from the 19th century is the Maverick-Carter House. The building was created by Alfred Giles, the same designer as the Schreiner Mansion in Kerrville. Along with a famous church in this place, the environment here is green, which attracts people to it.
William H. Maverick, a property owner, commissioned the construction of the Maverick Carter House. The Maverick Carter House was built for the Carter family who lives here. The Carter Family has lived in the house since it was given to them in 1914. In addition, in the center of Antonio, the grand castle stands out among the churches and office buildings that line the same street. The Carter family occasionally hosts parties and special events at their house.
Conclusion
The history of the United States is deeply rooted in the above palaces. However, We can learn about the creativity and success of the architects of that era from the architecture and design of these places. So which of these palaces did you decide to visit? If you want to explore or are planning to visit a special occasion, then you must visit the Castles of Texas.
Also Read: