Marriage is not a very easy decision to take. So, choose your partner whom you know well. And you are also aware of nature and other things about Man. Choose the one to whom you actually love and want to give a happy life to him. Although at the initial phase this looks so difficult actually it is not. Here is a list of a few effective methods which help you how to convince your boyfriend to marry you.
Effective ways to convince your boyfriend to marry you
To the guy, you love and want to spend your life with him. These are the few ways or things that should be there when you are convincing your boyfriend to marry you.
Try to express directly
Mostly to that guy you are taking the decision is the friend or the boyfriend of yours. Don't worry if your guy is serious about you. Also, you both have already decided about the future. You can directly ask him before analyzing the plans that you both had made for the future. For example, mostly we think first get succeeded or achieved something in life and then will go for marriage. So in this case discuss these things with him whether you had achieved them or not.
Include him in the decisions of life
This helps to make him realize that he is the most important and trustworthy person. To whom you not only want to share things but also want to be his life partner of him. You want to be with him in every important stage of life. Before this, you might have the nature not to share the very important thing with everyone.
The life decision can be for the career, and with that tell your choices and tell how he is the one for you. This is generally the nature of a man he wants to be enough able who can manage the problems and the responsibility of his wife. He should feel that he is able to take responsibility for you.
Try to know everything about your man
You are making him your life partner you must know everything about him. This also helps for the yes from his side. Because he feels that she knows everything about me. Then she decided to be with me. A man always likes this thing to be real and trustful with his partner. By this, you don't need to do so many things to convince. This automatically generates mutual understanding between you two.
Show loyalty in a relationship to convince the marriage
Generally to the man, you want to marry maybe you are in a relationship before. When he is in a relationship with you. He is noticing everything about you. Generally, A man always tries to make his girlfriend happy in a relationship. And try to do his best. But why should only boys have to do these efforts? You are also enough good who is loyal and able to help in every aspect of life. This also helps in convincing your boyfriend to marry.
Spend time with your man
This is always the most important thing. You must have time for him. And share things and daily connecting in a few minutes or hours can build mutual understanding automatically. This is generally our dream that we must have a mutual understanding with our partner. So, that we can make a perfect and ideal life.
His parents know you
If you are in a relationship and mature. Generally, if your man is serious about you. He will definitely introduce his parents to you. So, you must have to be the one whom he can proudly introduce with his parents. If this is not yet so try to have a meeting.
Choose the perfect time and place to express the feelings
This is the most important thing because our surroundings matter a lot. Try to find the best place which he also likes and also there you can spend enough time with him. So that you can also express your feelings at the perfect moment. He always remembers this moment throughout his lifetime.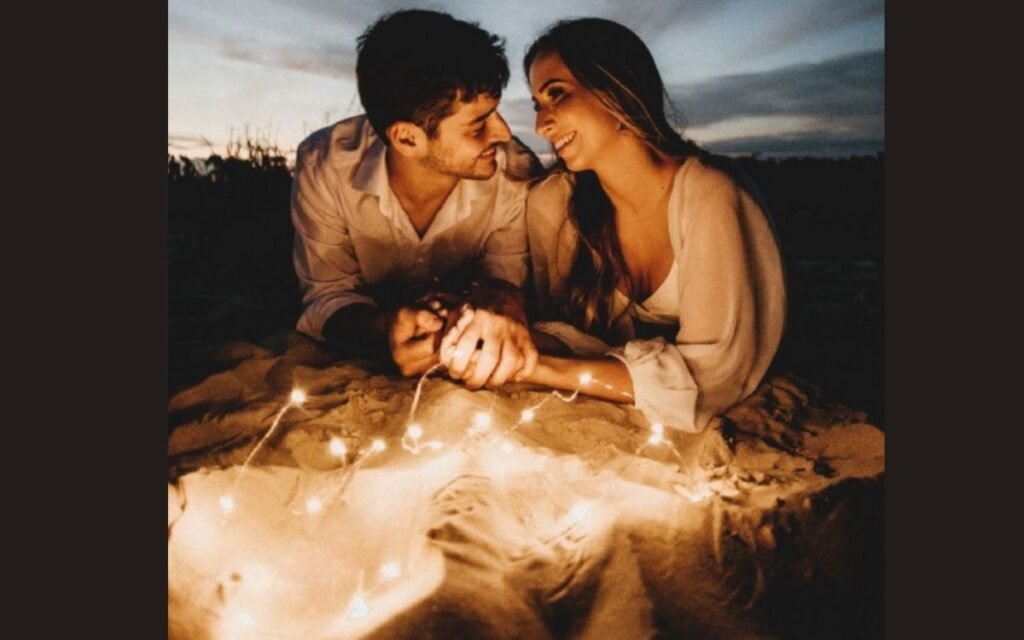 Be true and honest in a relationship to marry the same guy
On the other hand, this is the most important thing which he is looking for in his wife. She must be the true and honest one with him. Practically they have the nature to tell lies to everyone. But with his partner, he never wants to hide anything. The same thing somewhere he is also expecting from your side. So be loyal and honest in relation. This is how actually you can convince your boyfriend to marry you.
Let him know he is your priority
A Man always wants to be the priority of his girl. When you are in a relationship show that there is equal value in the decision of both of you. Which tells that actually he is the priority for you. That is why you are asking to him and deciding mutually about life.
Mention reasons why you are choosing him
You need to have enough reasons if he asks why you are choosing me. Because this makes him not only convince you but also impress you. That you have that much understanding about him. In relationships, we are not looking for anything apart from understanding. If you are able to specify the reasons then only you are actually serious about him. This thought is always in a boy's mind. It is how a girl can actually convince her boyfriend to marry.
Be confident while telling it
There should be confidence in your eyes when you are saying. It shows the seriousness and your confidence in making the right decision. The confidence in your eyes also shows that you have taken this decision after a long thinking process. This resulted in positive results.
Have eye contact during the conversation
You must see your boyfriend in his eyes. When you are saying things. This tells you to know what you have to say or what is his decision about you. This is also the way to show your actual belief and trust in your boyfriend and in the decision.
Tell with a meaningful gift
There should be a meaningful gift at that time when you are telling your decision to him. This indicates what you want to say. And also what you are planning in your mind. For example, generally, we take the ring when we are saying this. Just like this, you can tell easily and chances for positive results.
Meet offline don't tell this on chat or call
It is really a decision which can make your life or can also have a great negative impact on your life. Be practical because it is really an important decision for you. And have a direct meeting. Wait if you both don't have the time to meet but never say this on call or chat. This shows that actually you are serious about him.
Must know the choices of your partner
A Guy only chooses her who knows the choices, positive, and negative points of a man. This is a practical life nobody is god here. Everyone has a different choice, Also they have different mindsets for the life. Knowing the choices shows that you care for him. That is how you can actually convince your boyfriend to marry you.
Try to be the one what your man is looking for in his wife
Before all of this, you must have that nature or some qualities in you. So that he can proudly say yes she is my girl. When you are in a relationship at that time you should try to know if are you that one and if this is so. Because that is why you are his girlfriend so definitely go for it and proudly ask him to marry you.
Also read: How to Convince Your Girlfriend to Marry You