There are a few things you need to know about biking gloves if you're looking for the perfect pair of gloves to keep your hands warm and protected on a winter ride. Biking gloves has designed for flexibility and snugness so that you can handle the bike with skill. This means that you'll want to make sure to choose a glove that has a comfortable and breathable fabric to ensure that your hands are warm but won't overheat or become uncomfortable after a few minutes of riding.
If you want to choose a material that will protect your hands from windburn and abrasions. This is especially important if you're going for a ride in cold or windy conditions during the winter. Finally, keep in mind that Biking gloves come in a variety of colors and patterns, so it's essential to choose one that matches your personal style.
Types of Biking Gloves
When you are looking to buy a pair of gloves for biking, it is important to keep in mind that there are several different styles to choose from. Biking is a great way to fit in and enjoy the outdoors. However, if you're not careful, riding a bike can also be dangerous. That's why it's important to choose the right biking gloves. There are plenty of different options out there, so it can be difficult to choose which one is right for you. These include summer, winter, universal styles, etc. You can choose a style that is suitable for the type of weather in your area to ensure that your hands stay protected and comfortable when you are riding your bike.

Summer-Style Biking Gloves
Summer-style gloves offer lightweight protection without overheating your hands during warmer weather. They are a good option for those who are looking for less bulky options since they are easily removable when needed.
"Ride Comfort" Summer bike gloves designed with a silicone printed palm to reduce fatigue and avoid discomfort while out on your ride. These gloves are also available in a variety of colors and patterns so that you can find the right one to match your bike.
They have usually made up of breathable fabrics like spandex and Lycra that allow your skin to "breathe" and keep you cool on hot days. Many summer gloves have also fitted with mesh panels at the fingers to allow air to circulate and prevent your hands from getting sweaty.
Winter-Style Biking Gloves
Winter-style biking gloves designed to protect you from the cold and wet weather and prevent you from losing feeling in your fingers. They also keep you dry and warm when weather conditions are harsh.
If you are looking for a glove that will provide you with extra warmth and protection against the cold, then the Ride Comfort Winter glove is for you. This glove features silicon print technology on the palms to enhance grip and durability while also helping you keep your balance when you ride. It is available in several different colors and designs to match any outfit you put together for your ride.
They have made of waterproof materials and often include a neoprene liner for additional insulation. Winter Biking gloves are usually heavier than other types of gloves because the thicker materials help keep your hands warm.
Also Read:- Impact of Electric Vehicles in India
Touring Biking gloves
Touring biking gloves designed to be light and comfortable for long rides. They usually have padded palms to prevent fatigue and provide extra cushioning during bumpy rides.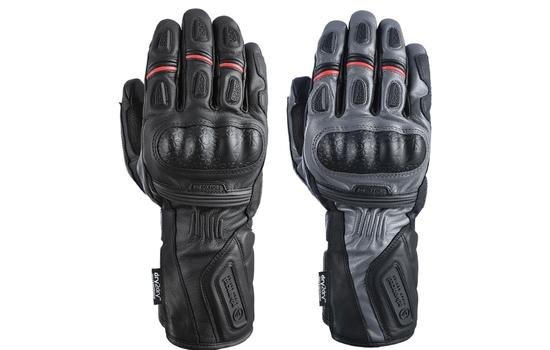 Touring gloves also have large openings at the fingers to allow the free movement of your fingers.
Mountain Biking gloves
Mountain biking gloves designed to protect your hands and forearms from trail hazards like branches, rocks, and mud.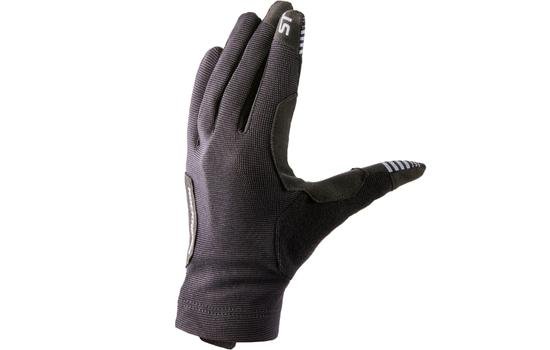 Some models also include built-in wrist guards to protect your wrists from abrasions and prevent injury in the event of a fall.
Universal-style Biking gloves
Universal-style gloves are designed to be worn by both men and women and are suitable for a wide range of activities.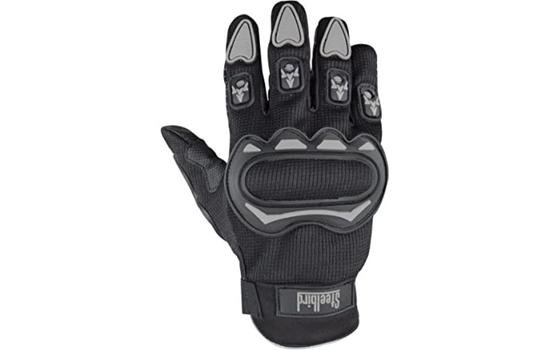 They come in a variety of colors and designs so you can find one that suits your taste and preferences.
What to look for in Biking Gloves Before buying
When choosing your Biking gloves you should first decide whether you want performance or style. The kind of glove you choose will depend on the type of riding you do and what kind of features you need to help you in your sport. If you are a serious rider who likes to ride on rough roads or race on rough terrain you will need high-performance Biking gloves. These gloves will protect your hands in the event of a fall and offer better protection against the elements (e.g. wind and water).
These gloves also offer improved grip and are thicker to provide more protection when you are riding at high speeds. If you like to ride in a casual environment, then casual Biking gloves may be more appropriate for you. These gloves typically made of a lightweight material that allows for comfort while riding. Casual Biking gloves also have greater ventilation than racing gloves which makes them more comfortable in warmer weather. Most casual Biking gloves are designed with fashion in mind so they can be worn every day as well.
Biking gloves should be flexible so you can ride easily and without restrictions. Some fabrics may slightly thicker than others to provide added protection from the elements. But this is usually only the case if they have specifically designed for wet weather. Most gloves are made of a combination of leather and synthetic materials to provide optimal comfort.
Gloves need to be snug enough that they stay on your wrists without sliding off, but not too tight that it causes discomfort on longer rides. The wrist opening should be adjusted to the size of the user's hand so that it fits snugly and doesn't bunch up. This is also important for warmth as it allows the body to heat the hands up naturally through exercise activity.
Keep your hands warm and protected against the wind during your winter bike ride with a comfortable pair of Biking gloves. Here are the best Biking gloves for winter riding based on user reviews and expert opinions.
Biking gloves are made of leather and plastic and are designed to protect your hands and fingers as you ride your bike. Gloves are typically constructed from a single piece of leather or plastic. That provides coverage for the palm of your hands and fingers. These pieces of leather or plastic are covered with padding to protect your hands from impact and other injuries during riding.
Comfort is the most important feature to look for when shopping for a pair of Biking gloves. Your hands will be sweating during cold weather rides, so make sure to get a pair that is soft and fits nicely on your hands. Many brands offer adjustable wrists to ensure that the gloves fit comfortably no matter what size your hands are. Weather is always unpredictable during the winter months, so be prepared for anything by wearing a pair that is both waterproof and windproof. Look for ones that have ventilation holes to ensure breathability and prevent your hands from getting too hot.
When the temperature drops below freezing, thick, insulated Biking gloves are a necessity. These thick layers of padding will protect your hands from the cold and increase your level of comfort during the ride. Thicker gloves can also increase the size of your grip on your handlebars, making it easier to handle your bike in slippery conditions. Insulated gloves usually have extra padding on the palms for added comfort and extra protection from crashes and falls.
There are many features of good biking gloves, and the choice is a personal one. Some things to consider include the climate in which you ride, your grip needs, and how sweaty your hands get. Because most people's hands sweat a lot when biking. It is important to choose a pair of gloves that will be comfortable and breathable. However, if you live in a colder climate you may want to choose a glove that will keep your hands warm while you ride.
Also Read:- How to Clean Crocs at Home
Types of Materials Used for Making Biking Gloves
Biking is a great way to get your heart rate up and enjoy the fresh air. However, it can be dangerous if you don't have the right gear. That's why it's important to research the best biking gloves available in America.
There are a few factors that you need to consider when shopping for biking gloves. These include the materials that the glove is made from and the type of protection it offers your hands.
There are a number of different materials that you can use for bike gloves. This includes natural fabrics such as leather and cotton as well as synthetic materials. Natural fabrics are durable and breathable while synthetic materials are waterproof and durable.
Leather
It is the most expensive material used to make bike gloves. It's usually made out of goat, cow, or deer leather.
Cotton-based gloves
These are usually inexpensive but also offer minimal protection against cuts and other injuries.
Synthetic
Materials like neoprene are less expensive but won't provide the same level of protection as leather or cotton-based gloves. Neoprene offers good water resistance but not as much as leather or cotton-based gloves.
Kevlar
It is a popular material that is often used for making bike gloves as it is both lightweight and durable. While it is very durable, it is also not as breathable as other materials and can cause sweating in hot conditions.
GORE-TEX
It is a common material used in Biking gloves as it offers excellent water resistance. And it is also breathable so riders can perspire during hot conditions. It provides great protection from the elements while offering breathability to the wearer so they don't get too hot while riding.
PTFE-Coated Fabric
It is a waterproof material that is also light and comfortable. It doesn't absorb water and is highly resistant to punctures and tears.
Mesh
It is another type of waterproof fabric that is lightweight and highly breathable. It is also easily washable and can use to make a wide range of different clothing items including bike jerseys and shorts.
Polyester
It is another popular material used for making bike gloves. And it provides excellent water resistance while maintaining a high level of breathability.
Nylon
It is a lightweight and water-resistant material that has typically used for making bike helmets and gloves as it is extremely durable. And it can withstand repeated impacts without suffering any damage.
Teflon
It is a synthetic material that has often used when making bike gloves as it is very protective against cuts and abrasions.
Also Read:- Floor Mat Cleaner: All You Need To Know
Top Biking Gloves Brands
Your choice of the glove will depend on the type of riding that you do. Those who enjoy mountain biking will want to wear gloves that protect against cuts and abrasions. However, if you ride in the city then you'll probably want a pair of gloves that cover your palms as well as your fingers. So that you can protect yourself from bad weather like rain and snow.
Dainese Steel Pro Gloves
Dainese is a company that specializes in motorcycle gear and accessories. They make some of the best gloves on the market, and their steel pro gloves are no exception.
The gloves have made of tough, durable leather and have an ergonomic design that makes them comfortable to wear.
They feature protective padding on the knuckles and fingers and a hook-and-loop closure to keep them securely in place.
Overall, the Dainese Steel Pro Gloves are a good choice for anyone who rides a motorcycle regularly. Protection is one of the main advantages of a good pair of riding gloves.
This leather pair offers good protection without being bulky or restrictive. It also comes in a range of cool designs so you can find one that suits your style.
Rev'lt! Quantum 2 Gauntlets
If you're looking for a pair of gloves that will keep your hands warm and dry, the Rev'lt! Quantum 2 Gauntlets are the perfect option. The synthetic materials used in these gloves make them durable and resistant to water and abrasions. Plus, they have a waterproof membrane to keep your hands dry in the rain and the snow.
These gloves come in multiple sizes so you can find the perfect fit for your hands. Their Velcro closure makes it easy to put them on and take them off without taking them off entirely.
They're also really lightweight so you won't even notice you're wearing them. These gloves have a goat leather palm for great grip and durability in dry and wet conditions. No matter what kind of riding you do. These gloves will keep your hands comfortable and cozy during the cold winter months.
Alpinestars Megawatt Gloves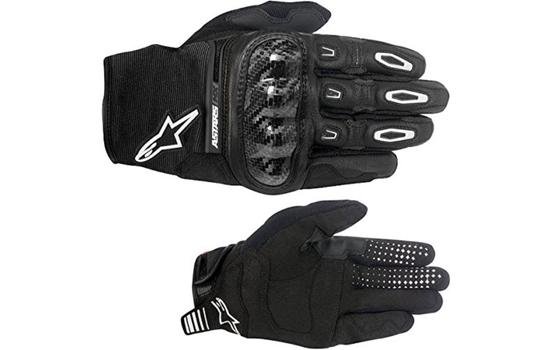 The Alpinestars Megawatt Gloves are high-performance motorcycle riding gloves designed for off-road use. The gloves feature a pre-curved knuckle design for improved grip and control when maneuvering through tight corners and sharp turns. These can make from a combination of leather and microfiber. That is extremely durable while also providing plenty of dexterity and comfort.
These gloves also come with a removable wrist guard to protect riders from abrasions in the event of an accident. As well as a waterproof construction that provides ultimate protection against rain and mud.
It is important to note that these gloves only come in one size. So it is important to measure the circumference of your hand before making your purchase in order to ensure that you are purchasing the correct size.
Overall, if you are looking for a durable and comfortable pair of motorcycle riding gloves that can specifically designed for use on off-road terrain. Then the Alpinestars Megawatt Gloves are a great option.
Conclusion
While there is no one pair of gloves that is perfect for every rider. The Ride Comfort bike gloves provide adequate protection while still being comfortable to wear for long periods of time. The wide variety of colors allows you to find the perfect pair to complement your ride outfit.