If you guys want to reduce weight and get in shape but cannot afford a gym membership? What if we told you that you could turn your house into a lovely small gym with Fitness Gadgets?
Thanks to all of the interesting fitness gear, your personal gym may be right at home, and you can exercise whatever you like. These gym devices might genuinely change the way you work out if you choose properly!
Now, let's go back to discussing the finest Fitness Gadgets! To be honest, the list of top fitness equipment is endless. However, for the time being, we have listed out the best 5 exercise gadgets that are very effective and simple to include in your regular workout routines.
Smart Jumping Rope As Fitness Gadgets
It's time to say goodbye to your old skipping rope and hello to smart jumping ropes in your fitness routine. Jumping rope is one of the best cardio workouts for becoming fit, as you may already know, but we're advising you to take it a step further by getting your hands on smart ropes! So that we've got the perfect way to motivate you! These fitness gadgets use LED lights to display stats in mid-air.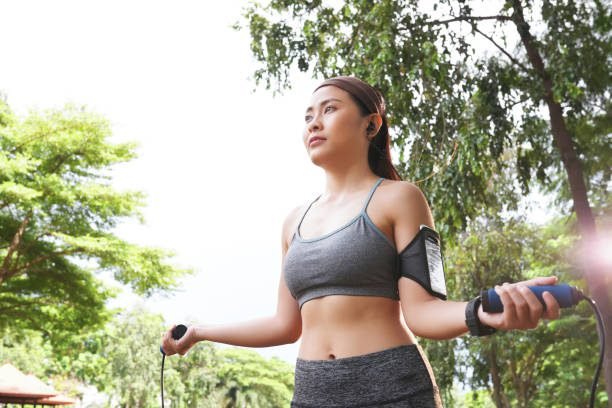 However, It records your jump counts, calories burned, and overall jumping time. So you will not have to keep track of your jump counts while working out!
You can also connect these smart jumping ropes to a variety of smartphone apps to further analyze your workout data and organize your workout.
Isn't this one of the most useful home gym accessories? So, get the most recent smart jumping ropes on the market and continue your workout experience of a lifetime with simplicity.
Bands for Fitness Tracking
Fitness trackers are workout devices that have changed people's lives. How? There is various reason for this. These trackers may count the calories you've burned as well as the number of steps you've walked during the day, they will also track your Oxygen level and Blood pressure, and monitor your Heart Rate. Through the use of sleep pattern monitors, fitness bands may also learn about your sleeping habits. They can assist you in changing your sleep patterns and, as a result, your general health.
While these advantages should be enough to convince you to purchase these devices, there is one more argument. What are you thinking? They have a strong sense of style and fashion. Yes, those are the trendy fitness gadgets that everyone wants to wear.
Moreover, they allow you to strengthen your weaknesses, develop your strengths, and motivate you to work harder to meet your fitness goals.
Now, if you are thinking about purchasing Fitbit gadgets, make sure you consider the features, style, and budget before deciding on the best fitness gadget for you.
Also Read:- Benefits Of Doing Military Press
Smart Workout Cycle As Fitness Gadgets
You may now go on a fitness experience like no other thanks to the smart training cycles. Want to know what makes these smart bikes so unique? These are the devices that use road inertia to simulate riding even while you are inside your home. It also includes variable pedal power to provide a realistic cycling experience.
The best thing is that most smart training bikes include a built-in screen so you can monitor your progress or watch workout videos. As a result, you can correctly track your bike rides in order to measure your efforts at home. You finally understand what the issue is about! Don't you believe it's one of the greatest exercise gadgets for a home gym?
Bluetooth Earbuds or Earphones
Don't like the idea of hanging wires and earphones while working out? We understand! If you're shopping for a home or outdoor fitness equipment, don't forget to include the latest Bluetooth earphones. These earphones provide high-quality sound for intensive exercises while being extremely relaxed. They will not interfere with your workout, whether you are performing cardio or doing weights.
What's the best part? Most of the newer versions have a battery life of around 15 hours, so you won't have to charge them all the time. However, choose weather and sweat-resistant earphones (just an insider suggestion!). These trendy fitness devices are also ideal accessories for boosting your motivation to get out!
Foam Rollers As Fitness Gadgets
The soreness you feel immediately after exercising might affect your workout the next day! So, what are our options? Make use of foam rollers! If you are a serious fitness enthusiast, you will understand the significance of this home workout equipment.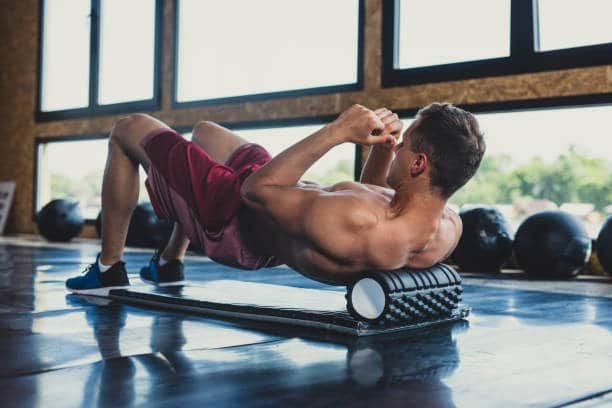 These foam rollers also provide vibrations, which can benefit in muscle relaxation after a hard workout. Obviously, there are several types of foam rollers on the market. However, we recommend the ones that are portable and rechargeable. Also, make certain that they have a soothing effect. You don't want to injure yourself when relaxing your muscles from high-intensity vibrations, after all!
If you're really an experienced and knowledgeable athlete, a fitness enthusiast, or just starting out on your fitness goal, these fitness gadgets will help you go to the next level with ease. If you're frequently unclear about which fitness products to buy, this list will absolutely certainly make more effective decisions. Consider, analyze, and obtain the top fitness gadgets.
Also Read:- Straight Arm Pulldown-All You Need To Know
Treadmill
If you enjoy using the treadmill it is also very good for our health and also enhances our daily lifestyle.
We should walk on the treadmill on daily basis but find the expense costly, not to mention the amount of space it requires, this is the ideal workout gear for you. A portable treadmill is simple to operate and store. You can even improve your workout while binge-watching your favorite TV show.
Hidratespark Smart Stainless Steel Water Bottle
Nothing is more important to your health than staying hydrated, whether you're working out or relaxing, so who better to trust with helping you do so than a brand that literally has "Hidrate" in its name?
Other firms aren't putting up much of a fight in this market, since this shatter-and-odor-resistant container is filled out with an LED sensor that lights up to remind you to drink. Even more impressive is its Bluetooth connectivity, which allows you to measure how many sips you take on your way to attaining your goal.
Therabody Powerdot 2.0 Duo
Therabody's PowerDot 2.0 Duo may appear to be a science fair project, but it is significantly more advanced and has caught the attention of professional athletes.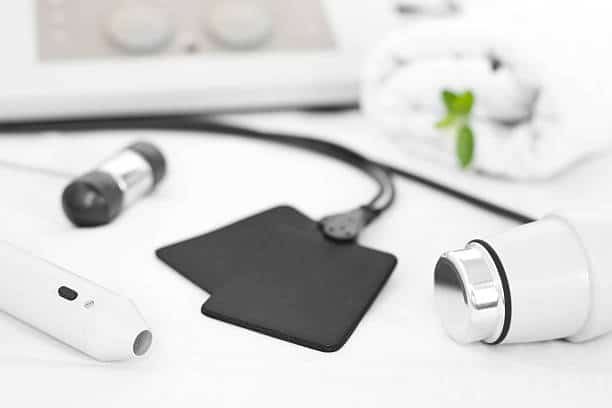 You may control the intensity of the muscle stimulator by utilizing the software that came with it as you speed up muscle recovery and ease discomfort.
Through neuromuscular electrical stimulation, pulses are transmitted to your nerves, easing any soreness along the road and eventually attempting to boost your performance tenfold. Allow the PowerDot to work its magic after a strenuous workout.
Adjustable Dumbbells As Fitness Gadgets
Adjustable dumbbells are an excellent choice for working out at home for individuals looking to gain muscle mass without going to a busy gym.
They can be adjusted from 5 to 52.5lbs in 2.5lbs ranges and are rounded out with stable molding that makes for much quieter exercises than you might be used to, giving you more freedom to focus with no irritating sound of metal.